After arriving in Sydney to begin her judging stint on The Voice Australia, Rita Ora set hearts racing on Wednesday when she posted a series of snaps documenting her trip.
Rita Ora wears a braless sheer dress with racy cutouts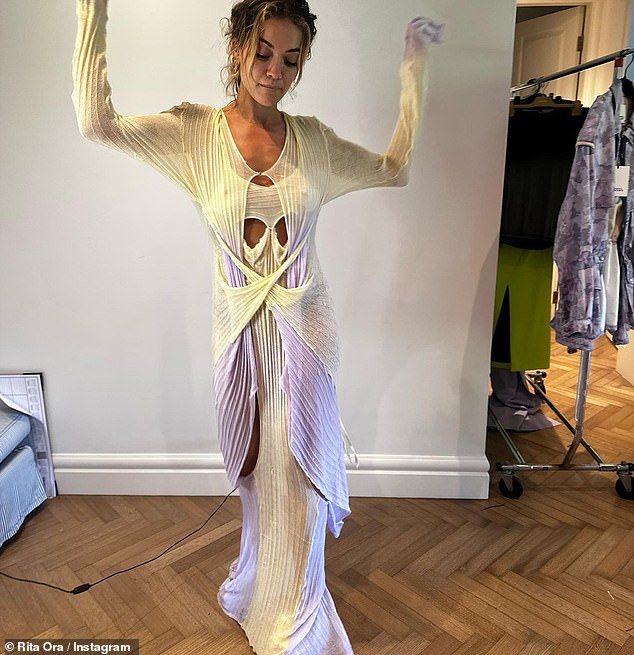 The 32-year-old pop star, still looking young and beautiful, flaunted her incredible figure in a revealing crochet dress.
The dress had a cut-out around her cleavage and waist, among other sexy details.
A crotchet bralet and some warm arm warmers were thrown on top.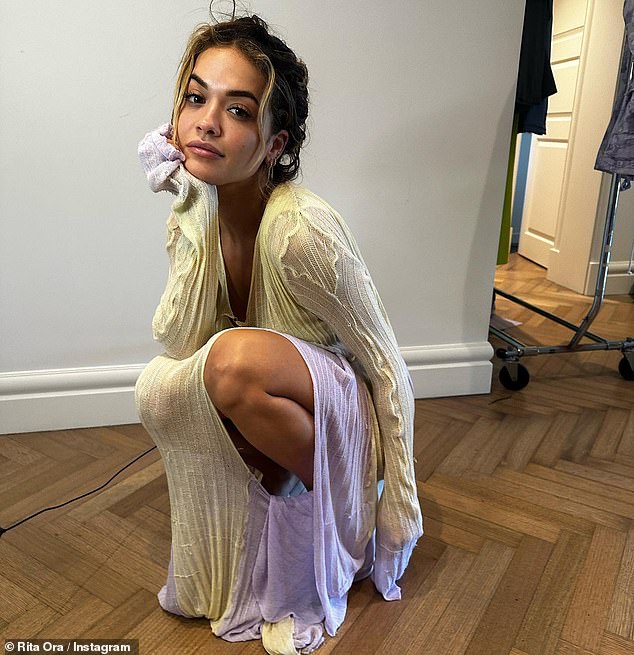 Rita gave her fans a close look at her jaw-dropping figure from a variety of angles during the tailoring session.
The stylish star also posed in a pink slip dress that showed off her black underwear in another photo.
Rita leaned forward as if to bite her tattooed wrist for another offbeat photo.
Rita wrote in the post's caption: 'Fittings and then some'.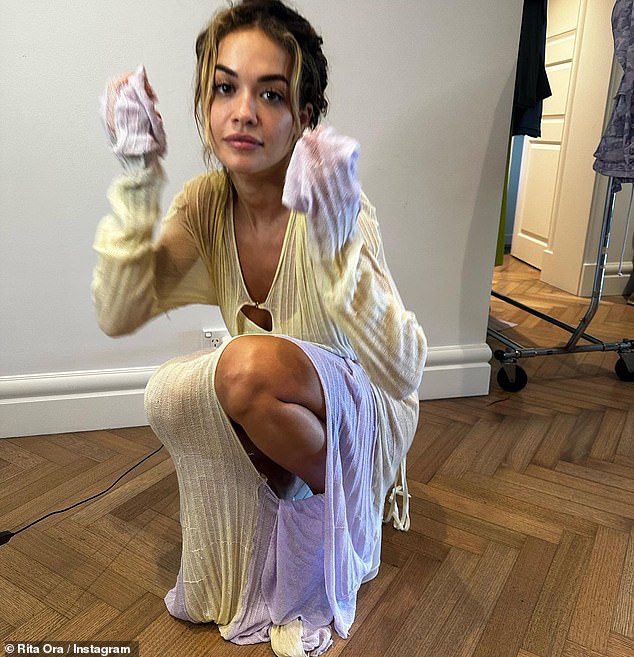 Recently, the singer shared a series of photos from her facial and workout sessions, continuing her frenetic pace on social media.
After a rejuvenating spa session, Rita posed for photos wearing only a towel.
She wrote: '@drjosephhkeik facials are the best thank you friend.'
Earlier, the Hot Right Now singer-songwriter had shared a video of herself performing pull-ups alongside the caption: 'I need to learn to straighten my legs but its getting there- it's soo hard @wadefarmer.'
In the video, Rita exposed her flat stomach while wearing a black crop top and matching gym shorts.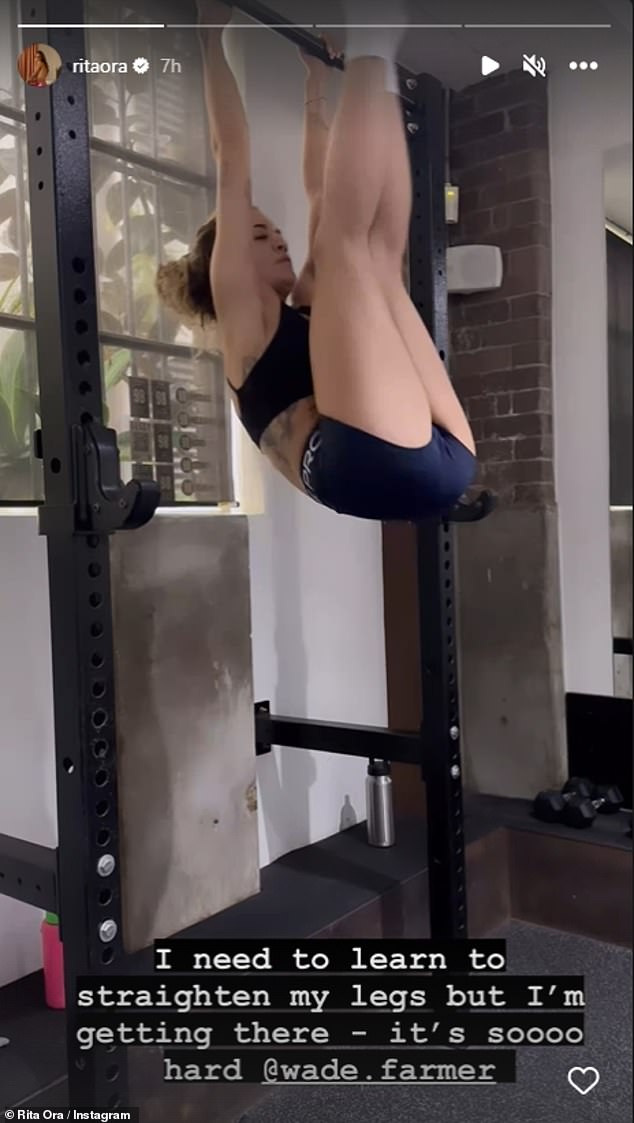 Rita struggled with the complex gym move, as evidenced by the writhing motions of her legs as she swung.
Rita and her husband, the filmmaker Taika Waititi, as well as Waititi's father, Besnik Sahatçiu, have arrived in Australia as of Monday.
After being linked in April of 2021, the happy couple finally admitted to getting married the previous year in January.
RELATED :