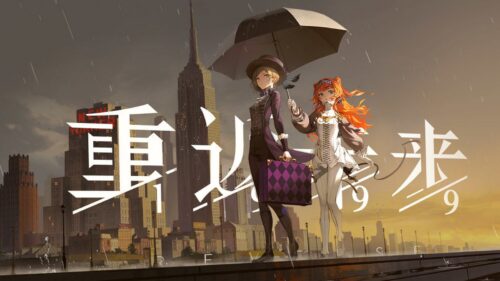 Everything we know about Reverse 1999 so far will be detailed here, including the game's release date, story, and more.
Reverse 1999 – Release date
Unfortunately, there is no set release date for the game, though we anticipate a CN release in the summer of 2023.
Although Reverse 1999 is not yet available on Google Play or the App Store, it is available for pre-registration on third-party game stores such as TapTap.
Reverse 1999 – Game story
Reverse 1999 adds to the long list of games with a depressive apocalyptic theme by utilizing Mother Nature's disastrous wrath. The plot revolves around a devastating storm dubbed "The Storm" that plunged the world back to 1929 and ushered in a Renaissance for classical pop culture.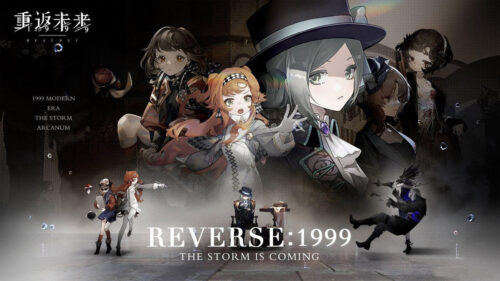 The story then shifts to the 1960s, when the Storm strikes once more. As a counter-measure, the Arcanus, a group of people endowed with magical abilities, begins to thrive in this new world. You take on the role of a timekeeper, accompanying these people as they navigate the world and gradually uncover all the secrets and causes of the storm. What's more, the best part? A magical suitcase (a memento of your mysterious mother) will serve as your humble abode as well as the base of operations for your fellow Arcanites (the people who wield these world-altering Arcanus powers).
What else can we expect from Reverse 1999?
In comparison to the usual dime-a-dozen turn-based combat, Reverse 1999 has a unique take on the battle system. This game employs a card-based battle system that determines the attacks of the characters, and it provides a lot of flexibility and fun.
Visuals are frequently important in making a good first impression, and Reverse 1999 excels in this regard. Fans of gachas with similarly gritty atmospheres, such as Arknights and Punishing Gray Raven, will undoubtedly enjoy it.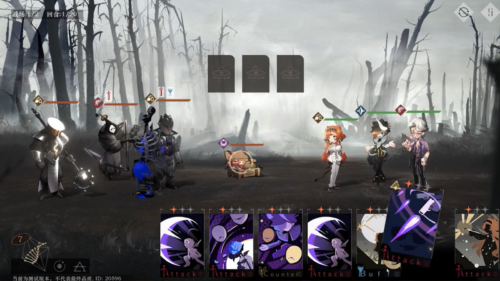 The roster is the main draw here, along with the usual waifus and husbandos of premier quality. The numerous and bizarre cast of characters, ranging from a bloody UFO to an apple, is a standout feature. The character sprites are well-detailed in terms of proportion and animation fluidity. The developer team has already set its sights on the international market, as evidenced by the fact that it is one of the few games that had its first release with full English voiceover – a practice rarely seen in games, save for the giants such as Nikke and Genshin.
How to get into Reverse 1999 and the extra goodies?
While the developers have held multiple CBTs from 2021 to the present, there will be a third round to gather additional feedback.
Closed Beta Test
Platform: Android
The download will be available on April 13th, 2023 at 12:00, and the test servers will be available on April 14th, 2023 at 10:00 until April 21st, 2023 at 14:00.
There are valuable rewards for participating for the lucky ones, beginning with sharing the official webpage with your fellow buddies to entice them and stand at most twenty chances to win fabulous goodies in their lucky roulette campaign. Prizes include an iPhone 14, a Nintendo Switch, and a PlayStation 5.
You can share the official post on Weibo if you want a chance to win prizes. The grand prize is a cash reward of 1999 Chinese Yuan, but only ten lucky winners will get it. There is also a pre-registration event, and when you reach the last milestone, you will get 10x pulls.