The Pokemon TCG Paldea Evolved set is scheduled for release in the middle of 2023, and here is everything we know about it so far.
Pokemon TCG Paldea Evolved Set – Release date, items, new cards & more
The Paldea Evolved set will be released on June 9, 2023, according to the Pokemon TCG Twitter.
(ex)plore new powers and perilous legends in #PokemonTCG: Scarlet & Violet—Paldea Evolved 🍃🔥 🌊

Discover more than 15 brand-new Pokémon ex—such as Paldean first partners Meowscarada ex, Skeledirge ex, and Quaquaval ex, and more! June 9, 2023.

➡️: https://t.co/PqRYFMdaF6 pic.twitter.com/kD3JTgat10

— Pokémon TCG (@PokemonTCG) March 23, 2023
The name, Paldea Evolved, might come as a surprise to long-standing TCG collectors. It's the first time the name of a region in a main series game has been used in a TCG set. It doesn't make much of a difference, but it's a fun fact none the less.
On March 23, the day before pre-orders went live, the Pokemon Company shared some information about the set. The following are the items included in the set:
15 Pokémon ex and three Tera Pokémon ex
36 illustration rare Pokémon
18 ultra rare Pokémon ex and eight ultra rare Supporter cards
15 special illustration rare Pokémon and Supporter cards
Nine hyper rare gold etched cards, which can include Pokémon ex, Trainer and Energy cards
The company has also listed the first Paldea Evolved TCG products up for preorder:
Because we don't yet have a complete set list for Paldea Evolved, be sure to stay tuned for updates on the upcoming roster of cards and full inclusions of Pokemon TCG Paldea Evolved. But here's a preview of what we're expecting to see.
The Paldea starter evolutions are likely to be referenced as signature Pokemon EX cards in this new set.
EX cards of new Pokemon like Clodsire and a relatively old favorite Pokemon, Dedenne, are said to be included in Triplet Beat, one of the Japanese sets condensed into this one.
Iono, the gym leader in the Paldea region, will likely appear in the upcoming Clay Burst and Snow Hazard sets. It has been reported by PokeBeach that the release will include both full art and illustrated rare cards of Iono.
"Snow Hazard" and "Clay Burst" Sets Featuring Chien-Pao ex and Ting-Lu ex Officially Revealed!

Check out the full details on https://t.co/BBXqTvBG6L:

➡️ https://t.co/Yho0qnAlGm#PokemonTCG #ポケカ #Pokemon pic.twitter.com/Dpk2XrAldX

— PokeBeach.com 💧 (@pokebeach) March 17, 2023
An llustration rare version of Paldean Tauros (Fighting) from the SV1a Triplet Beat set has also been revealed. This set's cards will almost certainly be included in the June-released Paldea Evolved set.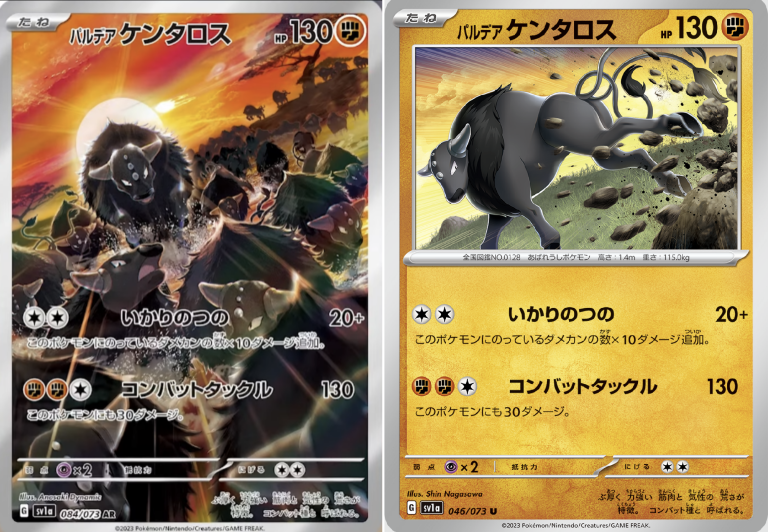 With so many brand-new cards from the next generation and some beautiful artwork to keep, Paldea Evolved is sure to be anticipated by both casual and competitive TCG players.
Related: