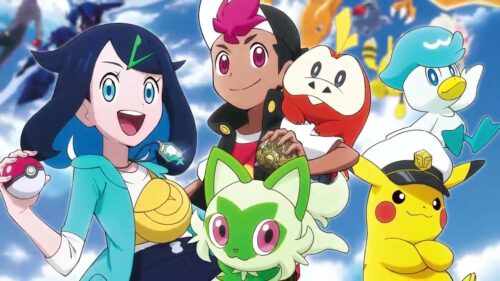 Today, the first trailer for the Pokémon Scarlet and Violet anime was uploaded, and it revealed the series's official release date.
Pokémon Scarlet & Violet anime release date
The Pokémon Scarlet and Violet anime will premiere in Japan on April 14, with an hourlong special showcasing the start of our new protagonists incredible journey.
Roy, Liko, and Friede will travel through the Paldea region, accompanied by several new and old Pokémon, as demonstrated by Liko and Sprigatito, the region's Grass-type starter Pokémon, Roy and Fuecoco, the region's Fire-type starter Pokémon, and Friede with an iconic Pikachu.
Liko, Roy, and Friede's experiences in Paldea can shed more light on some of the story opportunities that were not fully explored during the game's playthrough. This is a recurring theme in the Pokémon anime, and it is expected to continue with the upcoming Pokémon Scarlet and Violet anime.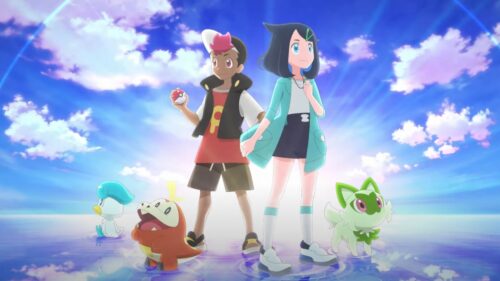 There isn't much information on when the dubbed anime will be released, but we can assume it will be later this year, hopefully not too long after the Japanese debut.
It's sad to see Ash Ketchum go, but the Pokemon Scarlet and Violet anime still appears to be a powerhouse for the franchise. Fans are anticipating April with bated breath.
About Pokemon Scarlet & Violet
Pokémon Scarle and Pokémon Violet are role-playing video games released in 2022 by Nintendo and The Pokémon Company for the Nintendo Switch. They are the first installments in the Pokémon video game series' ninth generation. They were first announced in February 2022 and were released on November 18, 2022. The games will receive two downloadable content expansion packs comprising a single expansion storyline known as The Hidden Treasure of Area Zero, the first of which, The Teal Mask, will be released in Q3 2023 and the second, The Indigo Disk, will be released in Q4 2023.
Related: