Los Angeles Clippers' fans have voiced their concern after All-Star guard Paul George was helped off the court with what could be a season-ending injury.
The latest injury update for Paul George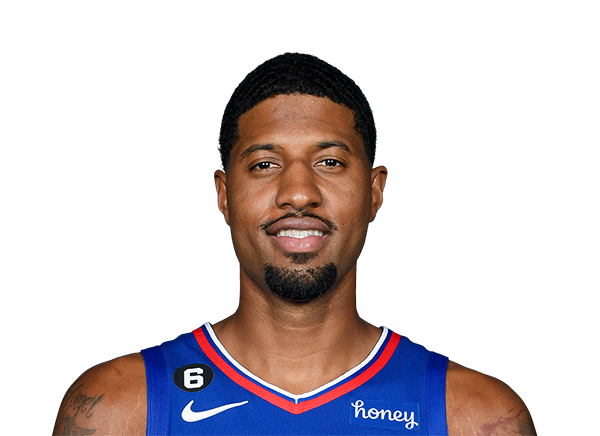 George was helped off the court after he apparently hurt his leg colliding with guard Luguentz Dort's knee in the fourth quarter of Tuesday's 101-100 loss to the Oklahoma City Thunder.
Coach Ty Lue said he did not see George after the game because George had been taken for assessment and treatment. George left the Crypto.com Arena on a cart with his right leg extended and the Clippers have not yet released any information on the injury.
Paul George had to be helped to the locker room after this…Prayers. 🙏🙏

— Hoop Central (@TheHoopCentral) March 22, 2023
Lue said: "[George is] still being evaluated right now. But I did see [the replay of the injury]. I didn't even know it looked like that until [an assistant coach] just showed me, so I didn't even know [what happened]."
Clippers star had 18 points, seven rebounds and five assists before leaving the game with 4:38 remaining.
A physical therapist and sports injury analyst named Dr. Evan Jeffries has offered a possible diagnosis for the injury, and depending on how long it takes to recover, George's season may be over.
He tweeted: "Paul George left tonight's game with what looks to be a pretty serious knee injury. The concern would be for the ACL because of the hyperextension.
"Best case scenario it's more a joint capsule injury."
"Hyperextension is the excessive movement of a joint in one direction in which the joint has been forced to move beyond its normal range of motion."
Some fans pointed out that George may have broken the same leg in two places four years ago while playing for the U.S. national team.
When George's foot slammed into the stanchion at the bottom of the backboard, he suffered a horrific tibia fracture. His lower leg bone snapped and bent at a 90-degree angle.
"Is that same leg PG broke playin for US natl team?" one person tweeted.
But someone else remembered: "I believe Paul George broke his leg in two about four years ago. What, none of you guys forgot about that?"
The Boston Celtics' Jayson Tatum shared his thoughts on the matter when he tweeted, "Prayers for my dawg PG 🙏🏽"