Phillip "P. J." Walker (born February 26, 1995) is an American football quarterback for the National Football League's Carolina Panthers (NFL). He attended Temple University and was signed as an undrafted free agent by the Indianapolis Colts in 2017.
What exactly is P.J Walker's injury?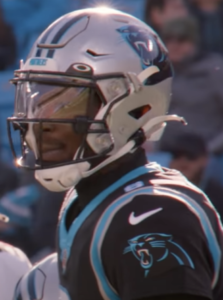 Injury: Ankle
Injury Status: OUT
UPDATE (Dec. 24): P.J Walker's return date is still unknown.
UPDATE 4: Walker (ankle) is expected to play against the Seahawks in Week 14, according to Darin Gantt of the Panthers' official website.
UPDATE 3: Walker (ankle) will be out of the game against Denver on Sunday.
UPDATE 2: Walker (ankle) is listed as questionable for the Broncos game on Sunday.
UPDATE: On Thursday's injury report, P.J Walker (ankle) was listed as limited.
Walker suffered a high-ankle sprain in Week 10 and is expected to miss his second game in a row against the Broncos on Sunday.
Interim coach Steve Wilks stated on Wednesday, when Walker was limited, that he wants to give the quarterback Carolina's Week 13 bye to help his recovery.
We don't know what path the Panthers will take at quarterback, but we'll find out more about Walker's status during Wednesday's practice, according to head coach Steve Wilks.
At that point, we'll know how Walker's week off has helped his ankle.
Baker Mayfield took over as the Panthers' quarterback in Week 11 while PJ Walker was out with an ankle sprain, and boy, was he good.
About P.J Walker
No. 11 – 

Carolina Panthers

Position:

Quarterback

Personal information

Born:

February 26, 1995
Elizabeth, New Jersey

Height:

5 ft 11 in (1.80 m)

Weight:

210 lb (95 kg)

Career information

High school:

Elizabeth

College:

Temple (2013–2016)

Undrafted:

2017

Career history

Indianapolis Colts (2017–2019)*
Houston Roughnecks (2020)
Carolina Panthers (2020–present)

 * Offseason and/or practice squad member only

Roster status:

Active