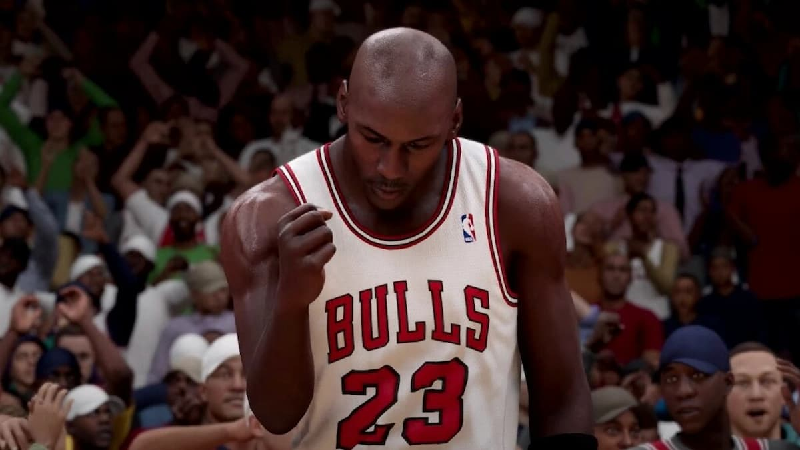 The latest update comes from NBA 2K's own Twitter, stating that a patch was released on Sunday night to address stability issues on the Xbox Series X & PS5 .
🛠️ An update went live last night addressing stability issues on PS5 and XBX 🛠️

— NBA 2K (@NBA2K) September 19, 2022
While the developers claim that the update is intended to address stability issues, there are some glitches that need attention. There isn't any description of what the update fixes (yet), but the 1GB download should address some of the discussed bugs that are affecting the pics and post hooks.
NBA 2K23 players have reported some issues with post-hook shots, saying they can go green without releasing the stick.
Post shots/hooks are currently immune to contests. This will be hotfixed tomorrow morning. The other bug where post hooks can green w/o releasing the stick is known and still being investigated. Tomorrow's fix should keep hooks in check until we can address it.

— Mike Wang (@Beluba) September 15, 2022
NBA 2K23 wiki :
NBA 2K23 is a basketball simulation video game developed by Visual Concepts and published by 2K Sports. It is the 20th installment in the NBA 2K franchise and the successor to NBA 2K22. It will release on September 9th, 2022 to Microsoft Windows, Nintendo Switch, PlayStation 4, PlayStation 5, Xbox One, Xbox Series X and Series S.
Developer(s)
Visual Concepts
Publisher(s)
Sega Sports
Series
NBA 2K
Platform(s)
GameCube, PlayStation 2, Xbox
Release
GameCube, PlayStation 2

NA: October 8, 2002
EU: March 28, 2003

Xbox

NA: October 8, 2002
EU: April 17, 2003

Genre(s)
Sports
Mode(s)
Single-player, multiplayer