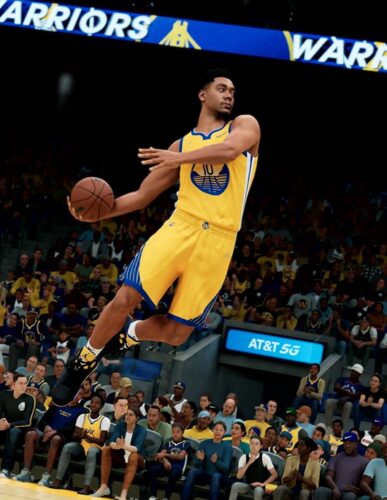 If you want to manage and rebuild teams in NBA 2K23 Franchise mode but aren't sure which ones are best to choose, we've got you covered.
NBA 2K23 Guide – Best Teams you should rebuild
Orlando Magic
OVR: 84
Offensive Rating: 85
Defensive Rating: 84
MVP: Wendell Carter, Jr. (83 OVR)
Supporting MVPs: Franz Wagner (80 OVR), Mo Bamba (79 OVR)
First Draft Picks: One (own; obtains Chicago's if their pick falls between 5-30)
Overall, this team is consistent, but it needs to take a chance on younger players to reach its full potential.
Houston Rockets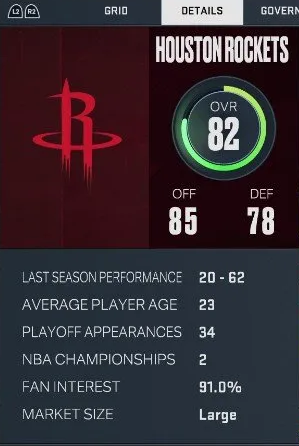 OVR: 85
Offensive Rating: 85
Defensive Rating: 78
MVP: Jalen Green (82 OVR)
Supporting MVPs: Jabari Smith, Jr. (78 OVR), Kevin Porter, Jr. (78 OVR)
First Draft Picks: Two (own; Milwaukee's; can swap with Brooklyn)
This team has a lot of players with scoring and shooting ability. As a result, it's the most enjoyable to build in our opinion. You'll lose Christian Woods, but you'll still have a solid anchor in Jalen Green. You can also get Alperen Sengun, who has a lot of untapped potential.
Detroit Pistons
OVR: 83
Offensive Rating: 84
Defensive Rating: 82
MVP: Cade Cunningham (84 OVR)
Supporting MVPs: Saddiq Bey (80 OVR), Jaden Ivey (76 OVR)
First Draft Picks: One (kept if pick 1-18; goes to New York if 19-30)
Young players like Cunningham and Saddiq Dey are starting to show their true potential on this team. Overall, the teams' shooting consistency and defensive strength both need improvement. Both problems are solvable with some work.
San Antonio Spurs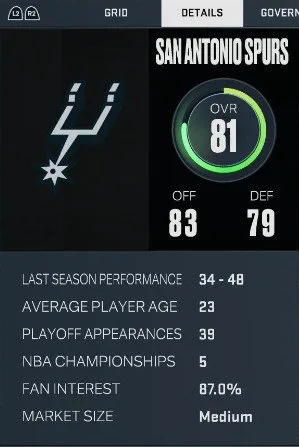 OVR: 81
Offensive Rating: 83
Defensive Rating: 79
MVP: Keldon Johnson (82 OVR)
Supporting MVPs: Jakob Poeltl (78 OVR), Devin Vassell (76 OVR)
First Draft Picks: One (own; obtains Charlotte's if their pick is between 17-30)
After trading away its best player, Jejounte Murray, to Atlanta, this team requires a rebuild. The Spurs lack a clear young player to build around in comparison to the previous three teams. It could be Johnson or Vassell, but consider this: do those names have the same potential as Green, Cunningham, and their counterparts?
San Antonio owns the first round pick, but can also obtain Charlotte's first round pick if it falls between 17 and 30. This would necessitate the Hornets making the playoffs, or at least the play-in round. Simply finding that superstar will quickly return the Spurs to the upper echelon.
Utah Jazz
OVR: 83
Offensive Rating: 83
Defensive Rating: 80
Best Players: Mike Conley (82 OVR)
Best Supporting Player: Bojan Bogdanović (80 OVR), Collin Sexton (78 OVR)
2023 First Round Draft Picks: Three (own; Minnesota's; least favorable of Brooklyn's, Philadelphia's, and Houston's)
While this team is now a shell of its former self, it is still led by legends such as Mike Conley and Bojan Bogdanovi. As a result, there is still a lot of room for a firm rebuild.
About NBA 2K23
NBA 2K23 is a basketball video game based on the National Basketball Association (NBA) that was developed by Visual Concepts and published by 2K in 2022. It is the sequel to NBA 2K22 and the 24th installment in the NBA 2K franchise. On September 9th, 2022, the game was released for Microsoft Windows, Nintendo Switch, PlayStation 4, PlayStation 5, Xbox One, Xbox Series X/S, and Android. On October 18, the NBA 2K23 Arcade Edition was released on Apple Arcade.
Related: