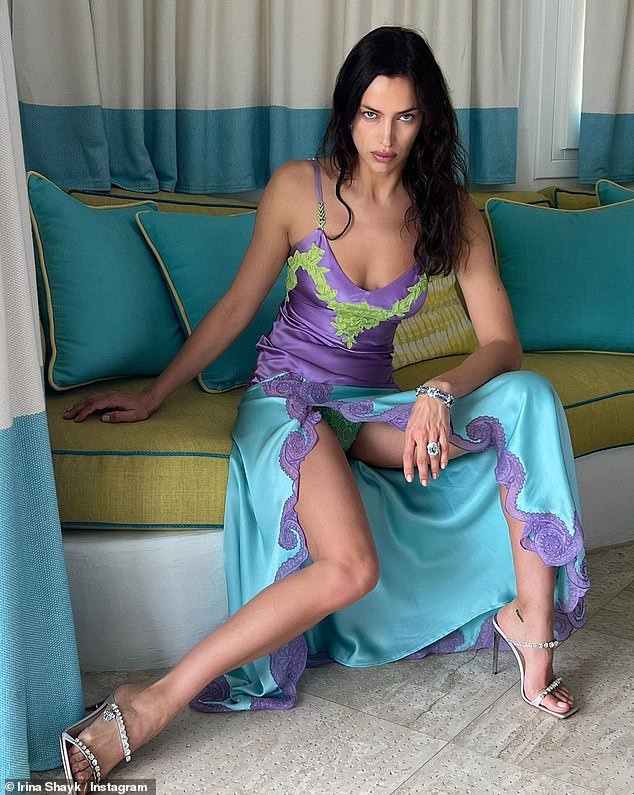 Irina Shayk posts a series of racy photos to Instagram on Saturday, flaunting her toned legs in a purple and blue satin slip dress with a seductive thigh-high slit from fashion house Versace.
Irina Shayk's allure was undeniable in a set of sultry photos

The 37-year-old Russian beauty wore a purple and blue satin slip dress with a provocative thigh-high split and brilliant green lace trim for the photos.
The TV host sported a pair of the luxury label's silver metallic heeled mules with two skinny rhinestone-lined straps.
The ready-to-wear slip dress was first seen on the runway by Naomi Campbell in Gianni Versace's Fall 1996 fashion show.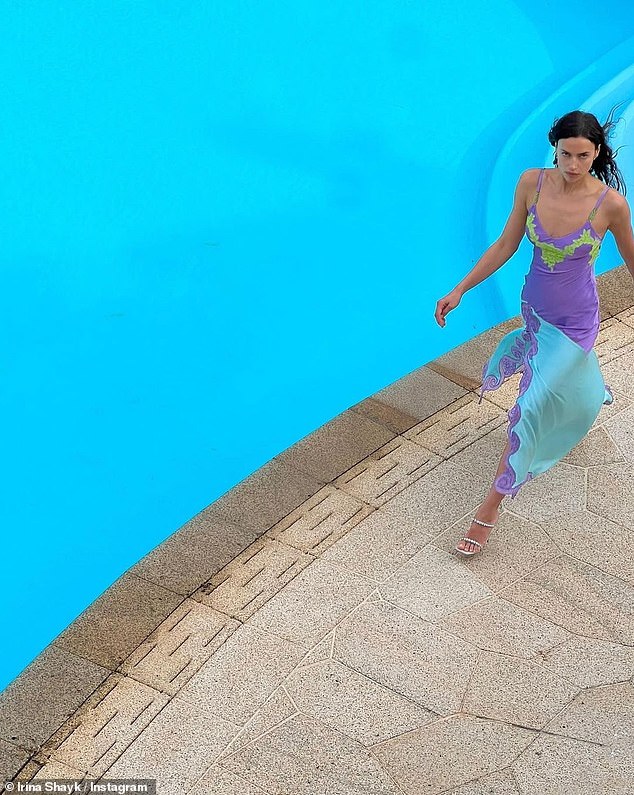 The former Sports Illustrated Swimsuit Issue model posed in the outfit by a pool and inside a room decorated in the same palette for the photographs.
The brunette beauty flaunted her natural beauty by wearing her hair down in loose, flowing beach waves and minimal makeup.
She wore a simple set of diamond stud earrings, and on one wrist she wore a cuff bracelet and a striking ring.
Shayk posed with her legs spread apart in one snap, revealing a pair of green lace pants that matched the delicate lace work on the dress.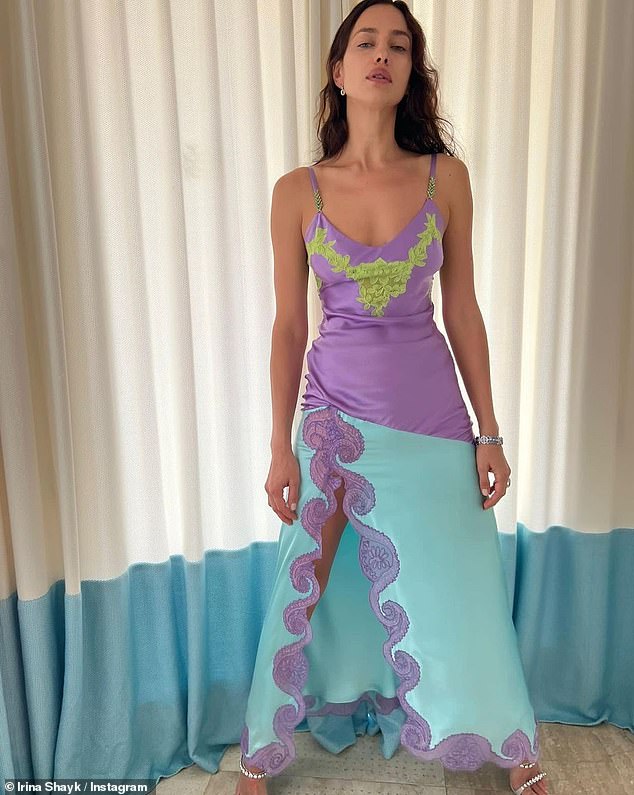 In yet another picture, she stood imposingly, her eyes narrowed as she glared menacingly into the lens.
She also posted photos of herself crouching in front of a white and blue curtain.
She also appeared to have gone outside for some catwalking and posing close to the pool's azure water.
The identical eye-catching gown was previously worn by reality TV star Kim Kardashian in a March 2019 Instagram photo.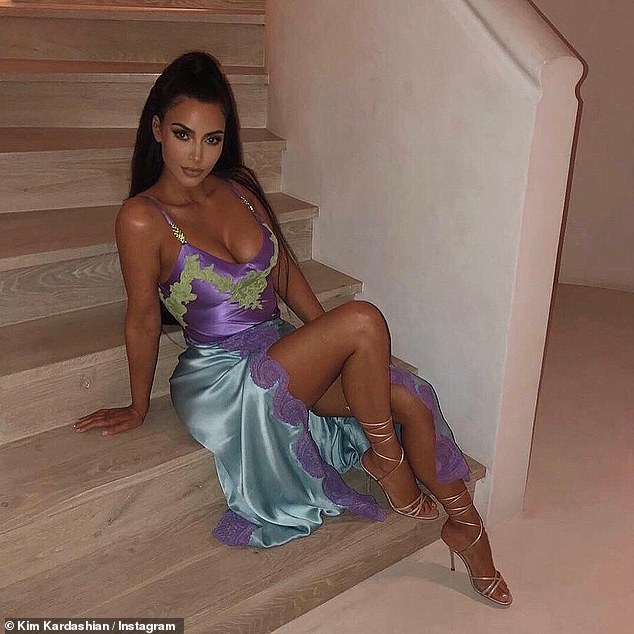 Kardashian posted a series of photos to Instagram on March 19 showing off her take on the trend, which included wearing her raven black hair in a half-up, half-down style.
The founder of SKIMS sat on a winding staircase for the photo, and she also took a selfie by herself.
READ MORE: