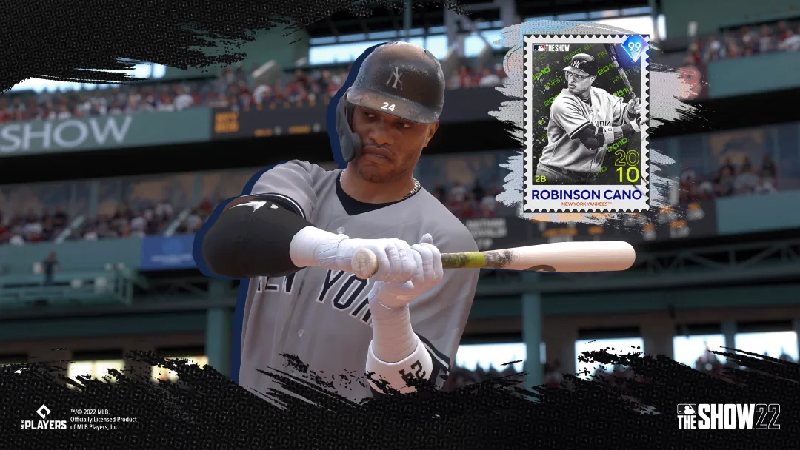 MLB The Show 22 brings back one of the toughest shows to ever grace the game. The Extreme Program will return on Friday, Aug. 27 at 3 p.m. ET.
Get e❌treme and add this Retro Finest Kerry Wood to the rotation! 😤@KerryWood #MLBTheShow pic.twitter.com/2DE1ydgchz

— MLB The Show (@MLBTheShow) August 24, 2022
How the Extreme Program works
Normally, the moments in MLB The Show have easier difficulties, and the missions required to complete the shows generally require some work, but not too much to complete. This program is much more difficult as it will require users to play on higher difficulties.
MLB The Show 22 Extreme Program Rewards
The first reward is Retro Finest Kerry Wood from the 1998 season. Wood finished that season with a 13-6 record and a 3.40 ERA. This was also the season in which Wood had a 20-strikeout game.
Grind, grind, and grind in the E❌treme Program and add the second baseman, Retro Finest Series Robinson Canó! #MLBTheShow pic.twitter.com/g91qwZSn2w

— MLB The Show (@MLBTheShow) August 24, 2022
The next card revealed is Retro Finest Robinson Cano from 2010. In 2010, Cano hit .319 with 29 home runs, 109 RBIs, and 41 doubles. He also won the Gold Glove and the Silver Slugger for second basemen in the American League.
Another day, another reward in the E❌treme Program!
Any ideas who this player is?#MLBTheShow pic.twitter.com/melkPElxmL

— MLB The Show (@MLBTheShow) August 25, 2022
How to complete Extreme Program
To complete this program in full, you will need to obtain 100 Points. Here are the rewards that can be obtained through this program:
10 Points – Stadium Sound and 500 Stubs
15 Points – 99 OVR Retro Finest Kerry Wood
20 Points – MLB The Show 22 pack (x5) and 1,000 Stubs
25 Points – Ballin' is a Habit pack (x5) and 1,000 Stubs
30 Points – MLB The Show 22 pack (x10) and 500 Stubs
35 Points – Headliners Set 36 Choice Pack
40 Points – Stadium Sound and 2,500 Stubs
45 Points – Home Run Derby Choice Pack
50 Points – 2022 All-Star Choice Pack
55 Points – Five-Tool Player Tool Box Choice Pack
60 Points – 99 OVR Retro Finest Aroldis Chapman
65 Points – Headliners Set 37 Choice pack
70 Points – Profile Icon and 2,500 Stubs
75 Points – Bat Skin and 1,000 Stubs
80 Points – Always Intense Set 2 Choice Pack
85 Points – Ballin' Out of Control pack
90 Points – 99 OVR Retro Finest Robinson Cano
95 Points – MLB The Show 22 pack (x20) and 1,500 Stubs
97 Points – Bat Skin and 2,500 Stubs
100 Points – 99 OVR Retro Finest Josh Donaldson
MLB The Show 22 wiki :
Developer(s)
San Diego Studio
Publisher(s)
Sony Interactive EntertainmentMLB Advanced Media
Series
MLB: The Show
Platform(s)
PlayStation 4
PlayStation 5
Xbox One
Xbox Series X/S
Nintendo Switch
Release
April 5, 2022
Genre(s)
Sports
Mode(s)
Single-player, multiplayer