On Thursday, Maya Jama put on a steamy performance as she got ready to film with Jonathan Ross, reveals her breasts in an off-the-shoulder style.
Maya Jama flaunts her large bosom in a low-cut dress as her glam team prepares her for the Jonathan Ross show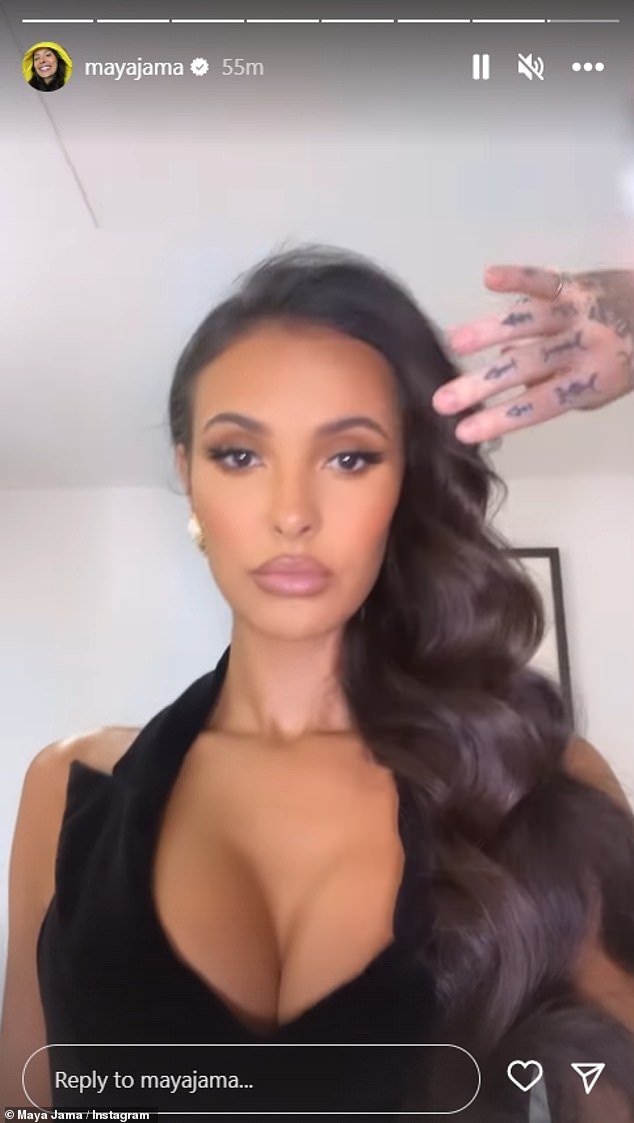 The 28-year-old ITV2 host has a packed schedule this week before flying to South Africa for the Love Island final on Monday.
Maya, however, put on a very stylish performance and seemed uninterested in slowing down, at least as evidenced by a footage of her posted on Instagram.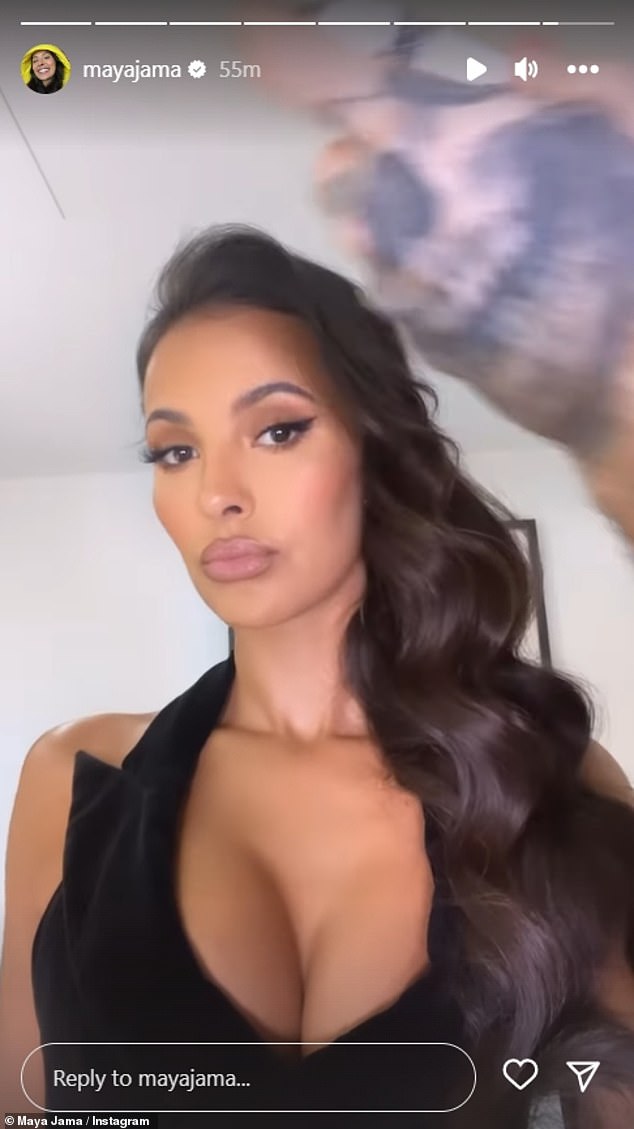 The TV hostess wore a plunging black waistcoat dress that displayed her big cleavage as she pouted for the camera.
Maya's hairstylist just completed perfecting her side-parted Hollywood waves on her lustrous locks.
She added to the effect by sticking her tongue out for the camera and wearing winged eyeliner and a nude lip.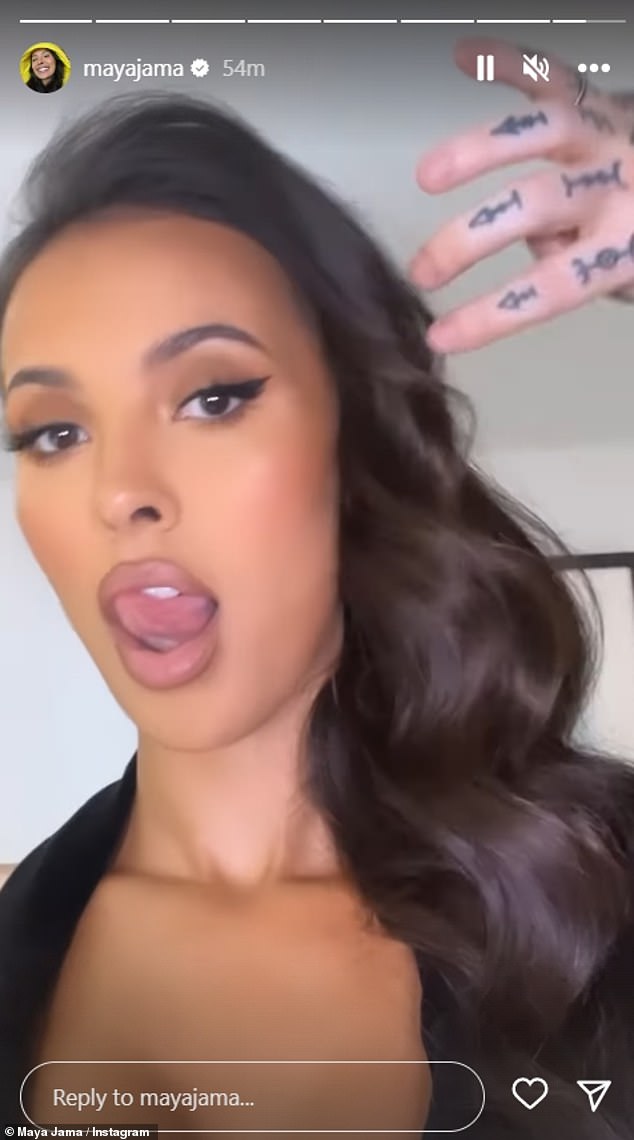 The stunning solitary woman just got back from Paris, where she attended Fashion Week and saw all the events and collections.
She was also sighted out on the town with Leonardo DiCaprio, who she had already been seen with weeks earlier, adding gasoline to the fire of any relationship rumors that could have been circulating.
The actor was in London for the BAFTAs and Fashion Week last month, and she was seen out with him both evenings.
The new Love Island presenter and Leo attended the actor's pre-BAFTAs party at Chiltern Firehouse, where they met other notable guests like Jamie Foxx, Neelam Gill, and Taron Egerton.
At 3.30 am, just after Maya had left, Leo also departed the same location, however he kept his head down and wore a mask.
The next evening, they both went to the British Vogue and Tiffany & Co.–sponsored BAFTA afterparty at Annabel's members' club.
In the wee hours of Monday morning, Leonardo was spotted leaving the same after party at Annabel's through the rear entrance.