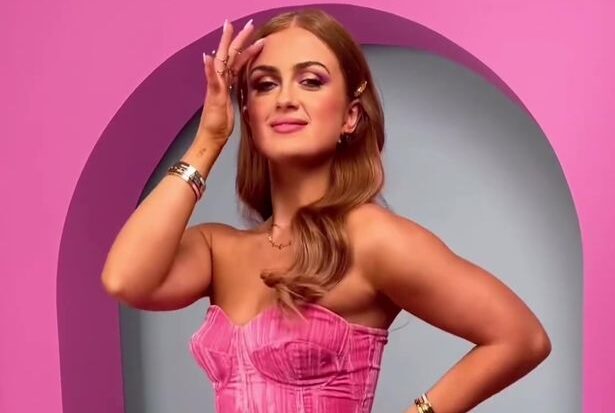 Maisie Smith, formerly of the BBC soap opera EastEnders, posed in a hot pink corset top and matching pants for a magazine photo.
Maisie Smith flaunts her toned stomach in a tiny pink crop top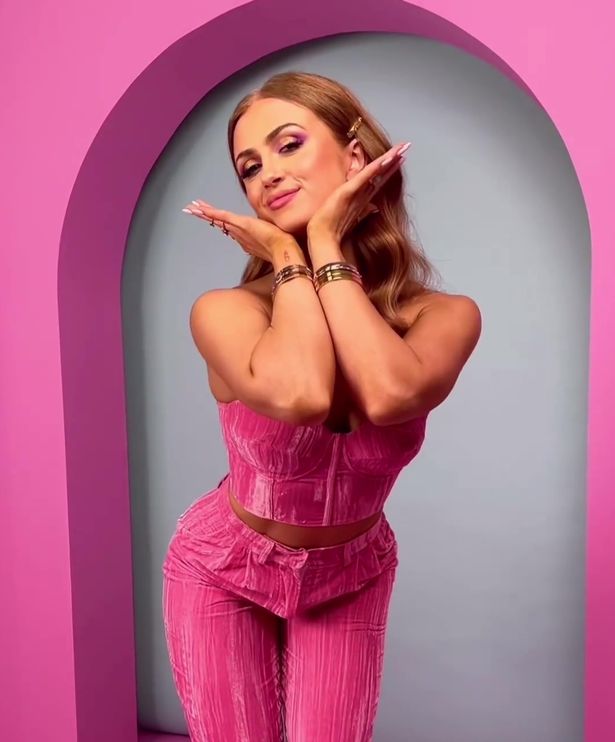 Maisie Smith's recent picture in a dazzling Barbie pink corset and matching high-waisted trousers sent pulses racing.
The 21-year-old actress and former EastEnders star looked stunning in a bright corduroy two-piece.
Maisie's vivid red hair, styled in her typical loose curls, and her signature bright makeup completed her outstanding ensemble.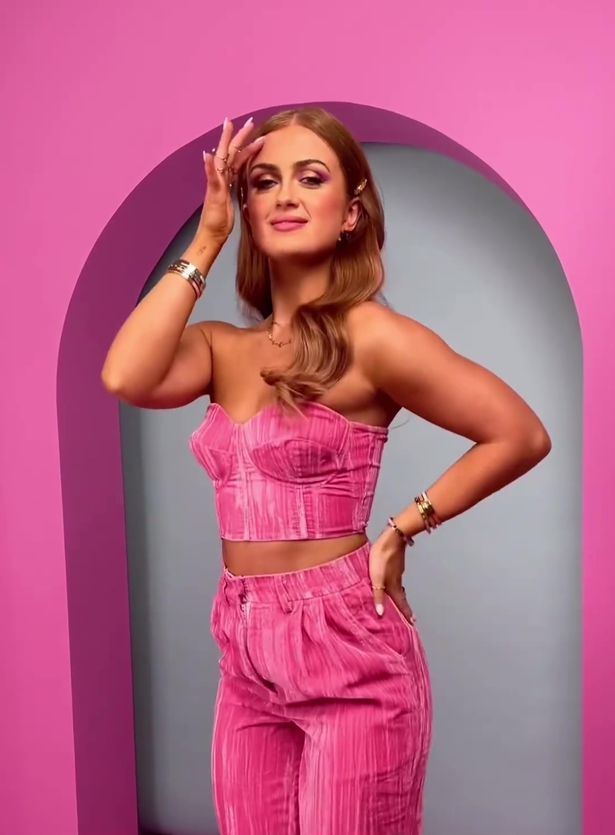 She accentuated her inherent beauty with a touch of purple eye shadow and a touch of pink lipstick.
Maisie, who was a model for the jewelry company Abbott Lyon, wore gold bangles and rings from the line.
On set, Maisie beamed with self-assurance and positivity as she promoted her upcoming "colorful and unique" jewelry collection and urged her fans to "enter their color era."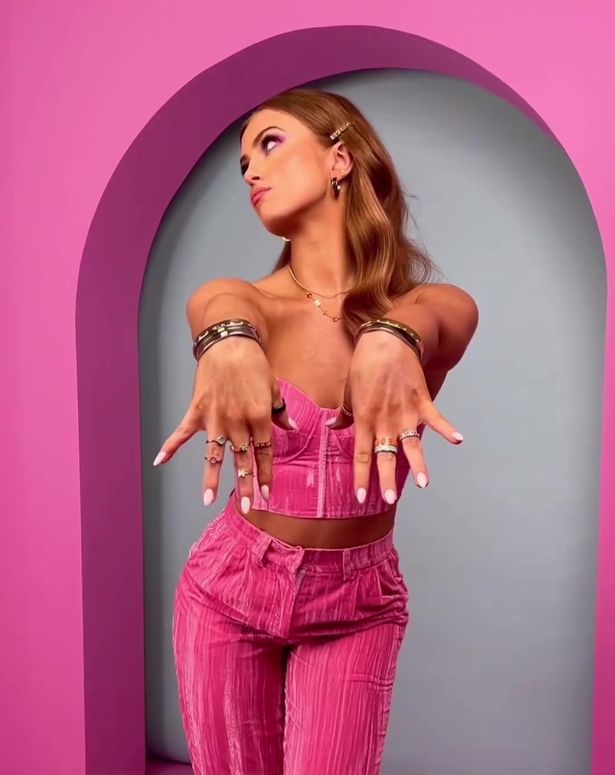 It comes after the model shared a sexy room video on Instagram that showcased her sophisticated sense of style.
Smith's 1 million Instagram followers were shocked when she posted a video of her stunning ensembles to her Instagram stories.
Maisie looked stunning in a variety of dresses, but the lilac number that clung to her hourglass form and flashed skin owing to a cut-out at the waist was the show-stopper.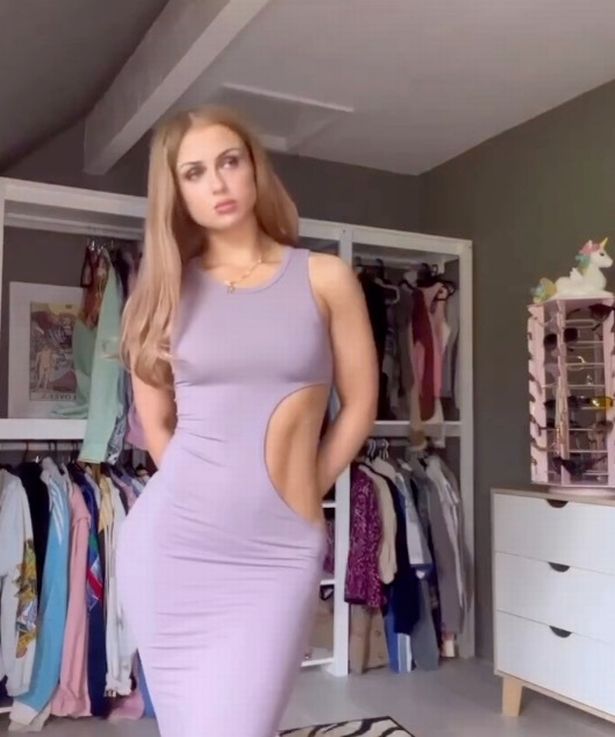 Maisie thrust her hip out and posed with her hands behind her back so that the dress would hug her curves.
Her strawberry blonde hair was parted down the middle and hung beyond her shoulders in a sleek way.
In another, she is seen twirling her hair and staring out of the frame.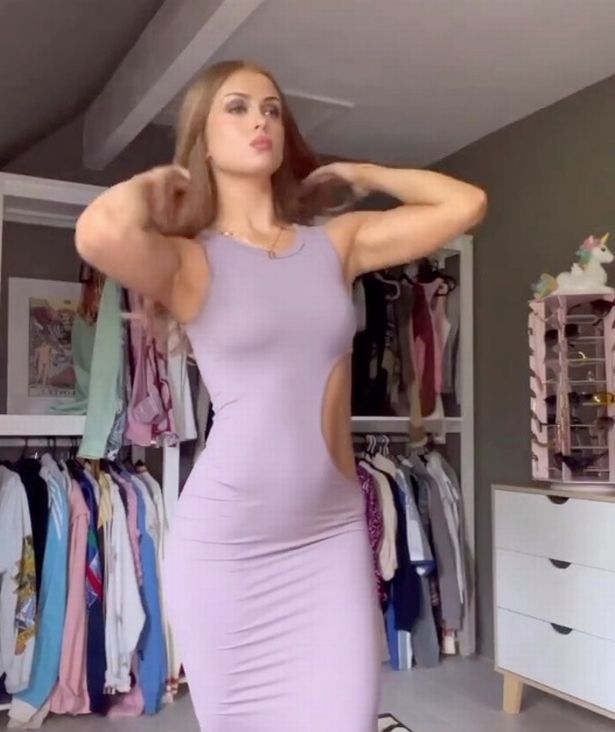 Maisie thanked her Vinted followers for supporting her business and informed them that she often added new items to her store.
The ex-Strictly star either hadn't uploaded the pastel frock on her Instagram yet or it sold out swiftly.
However, she also had a few other dresses for sale, each of which cost between £15 and £20.
And judging by the racks of clothing behind her in the video, Maisie could probably turn a tidy profit off of selling her old threads.
READ NEXT: