We can say that in our time, online dating occurs more often than offline, for example, on GoDateNow. However, many people are still subject to the stereotype that you can't meet men online for a strong online relationship. There are indeed many pitfalls in virtual dating, however, as well as undeniable advantages – today we will talk about them.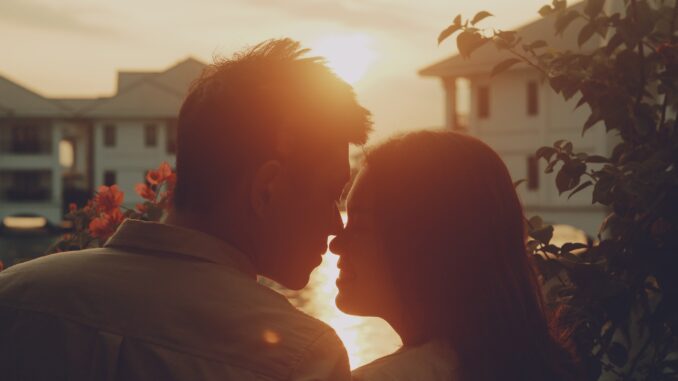 Pros:
Possibility of choice. Dating sites have an advantage : you can choose men that you like yourself. In addition, it is possible to correspond with several men at the same time, and then decide whether to go on a real date with them or not.
Self-esteem rises. Agree, when every hour several men write to you, whom you yourself have chosen – it's nice. Moreover, on the Internet, men feel less constrained, and therefore do not skimp on compliments.
There is time to think. Communicating on the Internet, you can always "leave" the dialogue with any uncomfortable question in order to think and give the best answer. Of course, you should not pretend to be someone else and make up stories to please a man, but you can take a break and formulate the answer so that it is presented in the most favorable light for you.
It's easier to make a first impression. If in correspondence a man allows himself to be tactless and makes elementary mistakes, or you are simply bored with him, you can simply stop communicating, even never meeting offline.
Everyone has a chance. On a dating site, you can "like" a man whom you would not pay attention to in reality, because we often judge by appearance. On the Internet, there is an opportunity to expose good photos, and then connect the charisma. And now a nondescript man seems to you the most attractive in the world. This also works in reverse.
Minuses:
Unjustified expectations. It often happens that you text without ceasing, you always have something to discuss, a man jokes well and shows himself. And now you are already drawing a wedding in your head, and then you meet in reality … and he turns out to be not at all such a charismatic handsome man as you imagined him. That is why we advise you not to delay the correspondence, but go on a date as soon as possible.
Fraudsters. Unfortunately, many men do not consider it necessary to say in the questionnaire on the site about the presence of children, and sometimes even a wife. A girl can date such a Casanova for several months before she finds out the truth. Of course, we do not recommend checking your passport on the first date for the presence of a stamp, but no one forbids you to thoroughly study social networks, especially if a man insistently says that he is not registered in them.
Looking for entertainment for one night. There is an opinion that on dating sites you can only find a girlfriend for one evening. We know that this is not so, but some male representatives are sure that sex is the only goal of site visitors. When registering there, be prepared for obscene offers, but do not pay attention to them: just throw the unwanted ones on the black list.
It's easier to lie. On the Internet, you can write anything you want and put any photos. Therefore, if you have any doubts whether the page is fake or not, check the social networks. If this does not help, you can offer the man to call on the video – a sharp refusal should definitely alert you.