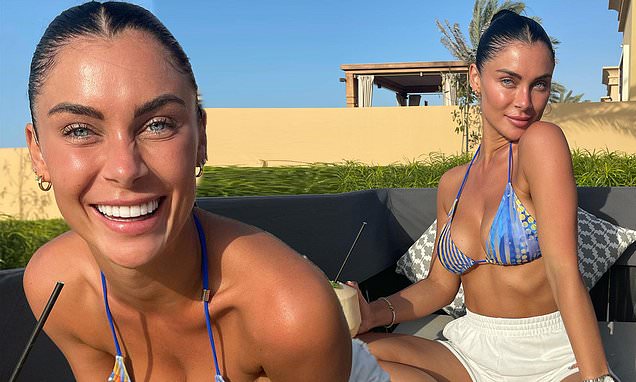 Love Island's Cally Jane Beech flaunted her new breast implants in a revealing blue bikini photo, gushing about how 'delighted' she is with the results.
Cally Jane Beech poses in a revealing blue bikini to flaunt her recent breast augmentation
Photos from this week show Cally sporting a blue bikini top with a white pattern and a pair of white sports shorts.
She tucked her raven hair into a low bun and opted out of makeup to show off her naturally beautiful complexion.
While relaxing under the warm sun and sipping from a coconut, Cally posed for a photo.
Cally, the brunette beauty who became famous on the smash 2015 ITV2 series, has opened up about her struggles to recover from surgery.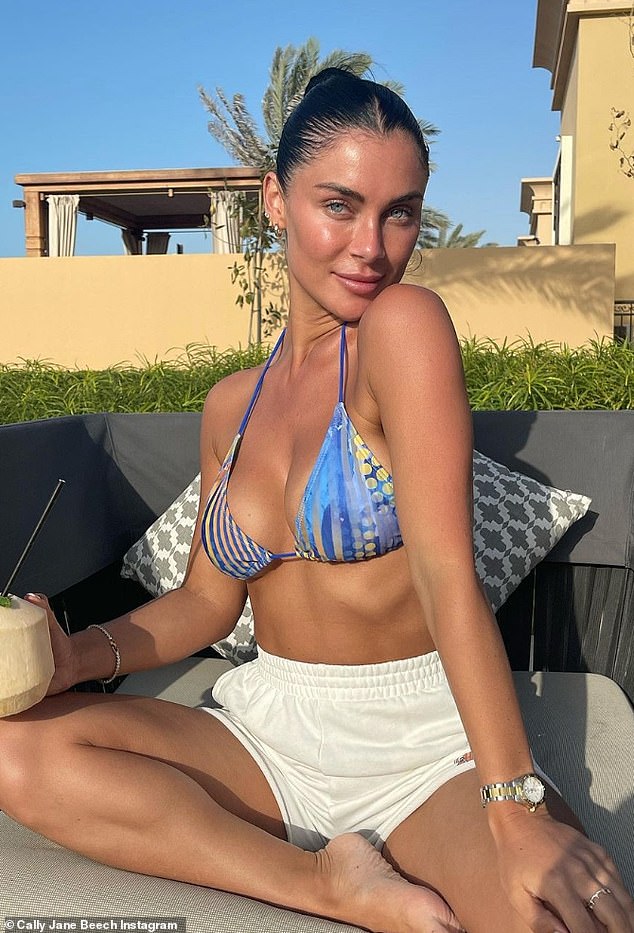 On Instagram, Cally wrote to her 547,000 followers: 'Feeling happy & confident on holiday for the first time in ages so just wanted to say a lil thank you to you @pallmallcosmetics.
'I am 14 weeks post op everyone and I'm feeling amazing. I had a small Breast Enlargement op and Rhinoplasty surgery with Dr Hussain and I am delighted with my results so thank you so much❣️.
'For those who have messaged I will answer some more of your questions on the surgery soon but yano everyone is different so if your interested and wanted to book a free consultation with a surgeon for yourself just simply send them a DM and im sure they will be happy to help.'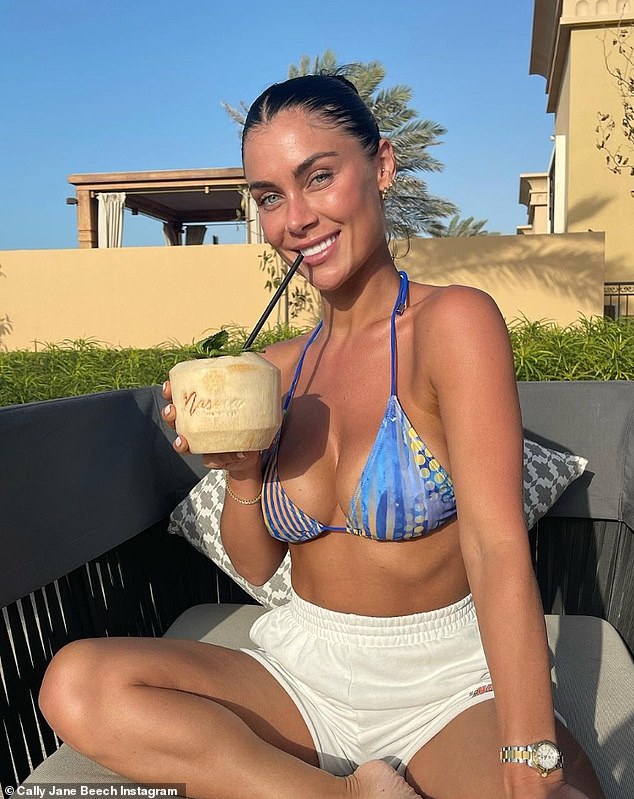 It happened after Cally found love again with SAS: Who Dares Wins star DJ O'Neal, just two months after she broke up with her boyfriend Nathan Malcolm.
The November post was a black and white photo of the Love Island star and her new beau holding hands, but the photo didn't show his face. Captioning the romantic image: 'Fate knew something that we didn't.'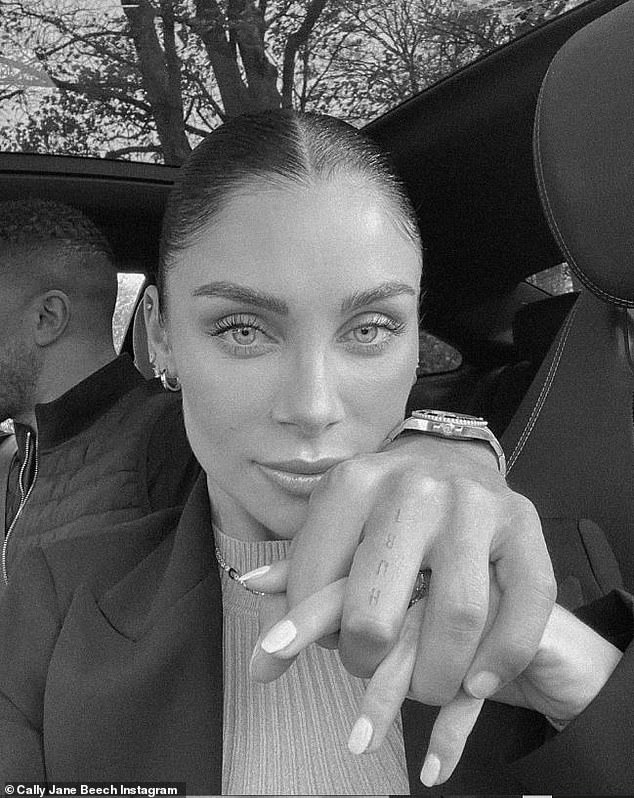 DJ later confirmed their relationship by posting an identical photo of the two of them together on his own Instagram account alongside a black heart emoji.
Cally and the hunk share a telling snap in which he drapes an arm around her shoulder as she gazes into the camera and the two of them lock fingers.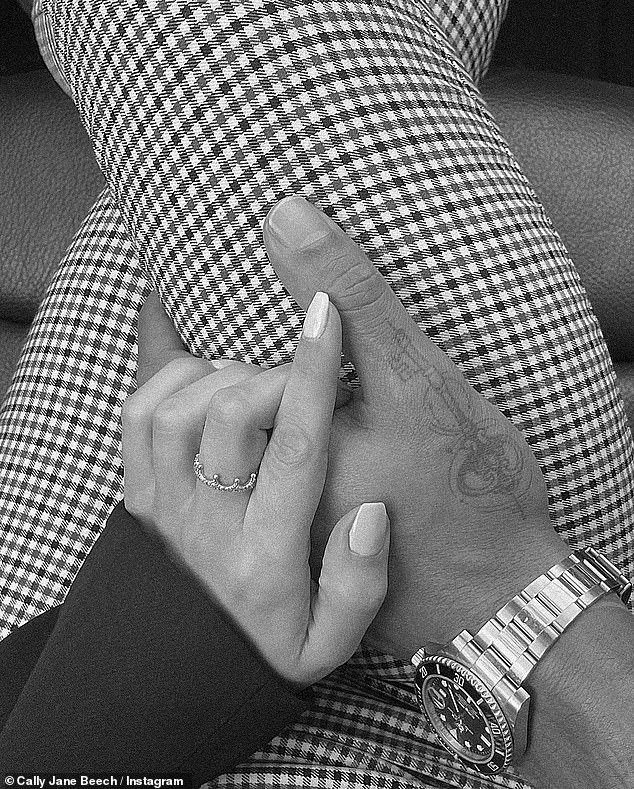 DJ's middle finger tattoo was clearly visible, revealing his true identity to Who Dares Wins followers.
DJ again displayed a distinguishable tattoo on his thumb in a photo of the couple holding hands in Cally's lap.