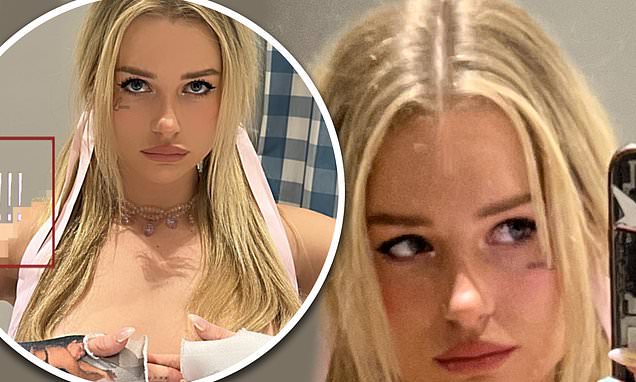 Lottie Moss took to Instagram to flaunt her toned body and killer curves, but left her followers wanting more after she posed completely naked.
Lottie Moss almost broke the internet when she posed scantily clad for a series of titillating photographs
For as long as anyone can remember, Lottie has been the type to wear little or no clothing. And on Tuesday (February 21), she posted three more provocative photos to her Instagram account, so she's clearly not taking a break.
Lottie Moss gave fans a glimpse of her eye-popping cleavage as she stripped naked for a trio of racy Instagram snaps.
Just a pair of gloves and a chained belt draped across her midsection, Lottie was enough to get hearts racing.
The model's signature blonde hair was styled into straight pigtails and adorned with a pink ribbon as she strutted her stuff.
Lottie covered her chest with her arm as she posed in front of a mirror, leaving her adoring fans wanting more.
In yet another steamy photo, Lottie covers her bare arms with graphic gloves featuring a print of lingerie models.
Lottie had thick brows, fluttering lashes, and pink gloss on her full pout, and she wore a pink choker necklace to finish off her look.
"Everybody knows that I'm a good girl officer," Lottie added a caption to the photo.
It comes as no surprise that many of Lottie's admirers have already taken to the comments section to gush about her.
"Gorgeous body and view," said one follower.
"The only blonde I like in this world,"…
Lottie recently opened up on Instagram about her new relationship, saying that while she and her firefighter/model beau Daniel aren't quite official yet, she "really likes" him.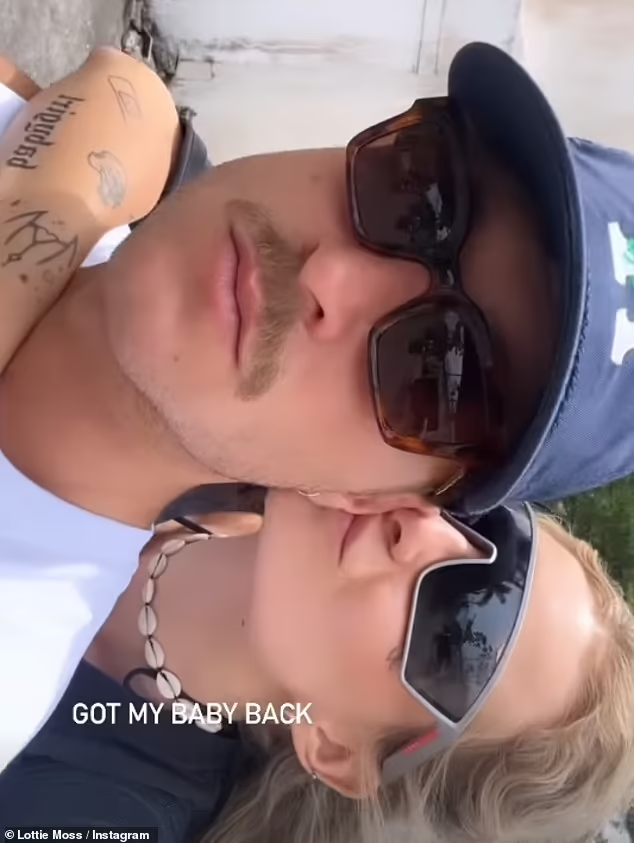 After a week of growing closer, Lottie has decided to join Daniel in Perth, Australia.
The model didn't shy away from documenting her sun-soaked trip to Australia with her new beau Daniel Steel with an array of sizzling social media posts.
She also shared a brief video clad in a skimpy baby pink dress as she seductively reclined on a bed.
He is "sweet and passionate", the OnlyFans babe gushed, before confessing that she is "not very good at relationships" and that they are difficult for her.
Lottie told her 562K Instagram followers about her new relationship with Daniel on the spot, and she acknowledged that Daniel isn't typically "her type."
She shared: "I don't really know what's going on right now.
"We're having fun, he's really sweet. It's a big change from my usual type of man, I usually go for a bad boy."
'We're not official but I really like him. He's really nice, sweet and hot, he's really passionate and nice to me and he makes me laugh,' gushed Lottie.
DON'T MISS: