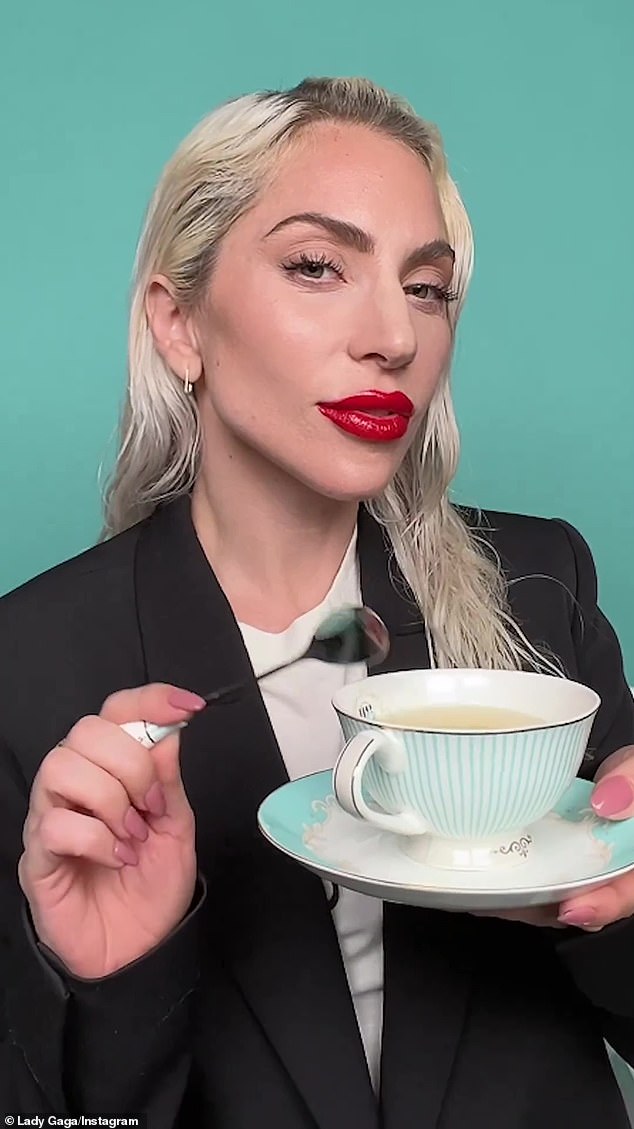 Lady Gaga, 37, the pop vocalist, has kept up her unrecognizable new appearance while hinting at a 'exciting' announcement tomorrow.
Pop star Lady Gaga keeps surprising us with her radical makeover

Lady Gaga showed off her toned face, full lips, and sleek ponytail in an Instagram video on Monday as she sipped from a teacup.
She shrugged and pressed her fingers to her lips in an apparent shushing gesture before lifting the fragile cup to her mouth.
Gaga sported a black blazer, white T-shirt, and a sleek ponytail of her signature blonde hair.
'Having a cuppa in celebration of something exciting coming tomorrow,' she added subtitles to the clip.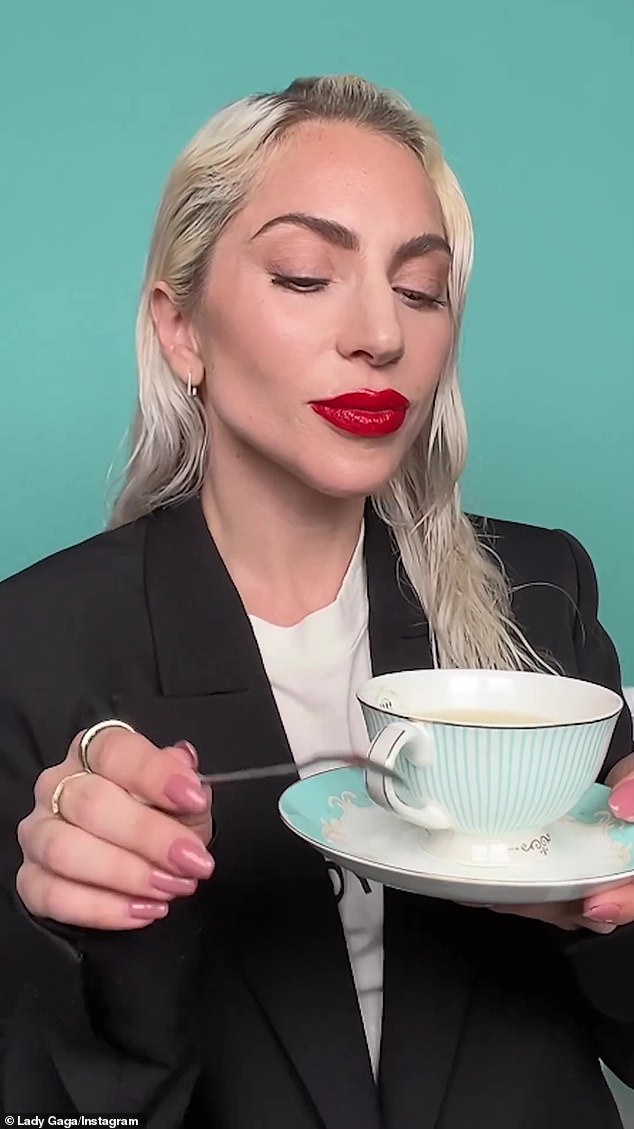 Since Gaga's strong red lipstick didn't transfer to the teacup, many fans assumed she was hinting at an announcement for her beauty line Haus Labs.
The lipstick didn't rub off on the teacup, so it's probably related to that, as one astute Instagram user pointed out.
While another commented, "Everyone and their mothers know it's hauslabs," I'm going to hold out hope that we'll also hear some ARTPOP ACT II news soon."
It's been a few days since Gaga's new style perplexed fans, with some comparing her to Miley Cyrus or saying she looked like someone was "cosplaying" the singer in a recent TikTok video.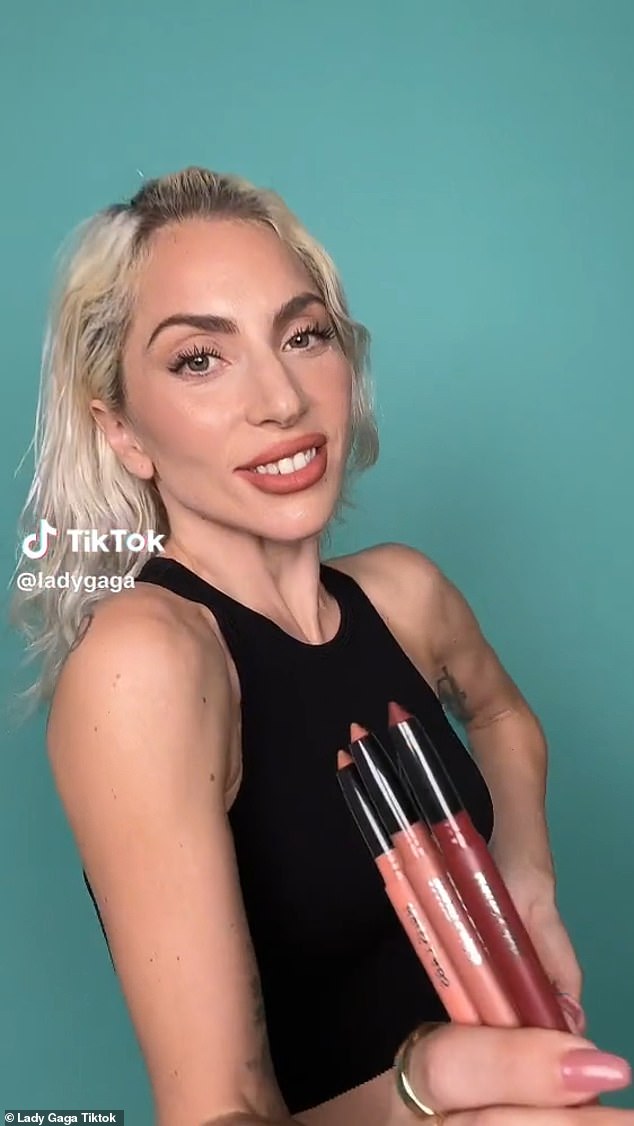 The Bad Romance singer flaunted her chiseled face, full lips, and trim figure in a video promoting her Haus Labs lip crayons, but some reacted negatively to her 'new' appearance.
In the video, the singer wore a black top and displayed her arm tattoos while dancing to Princess Diana by Ice Spice and Nicki Minaj.
A number of fans have commented on the resemblance, with one saying, "She looks like someone who cosplays lady gaga," and another saying, "My mind is fighting over deciding whether this is Miley Cyrus or Lady Gaga."
READ MORE: