Kim Kardashian celebrated her recent birthday with family and friends at a dinner, and her mother shared a photo from the special occasion with a funny caption.
Kim Kardashian had a memorable birthday celebration
On October 21, the reality TV star, now 42, celebrated her birthday with a lavish candle-lit dinner attended by family and friends.
Kris Jenner, the family's matriarch, was present, as were Kim's sisters Kourtney Kardashian, 43, Khloé Kardashian, 38, Kendall Jenner, 26, and Kylie Jenner, 25.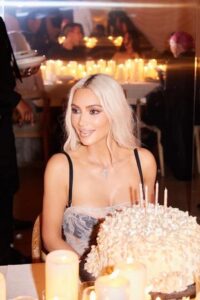 Kim shared photos from the event on Instagram yesterday, with Kris re-posting one and teasing her daughter in the accompanying caption.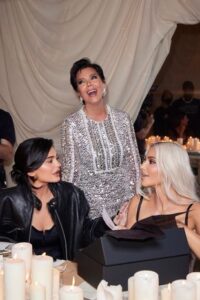 Kris posted a photo of herself at the party with Kylie and Kim, in which the mother-of-six can be seen laughing as she stands behind her daughters, who are both seated at a table.
Along with the photo of herself looking amused, she teased about having a "favorite" child. In the caption, she wrote: "When they both think they're the favourite".
Read also: Kanye West believes Kim Kardashian will never love Pete Davidson because he is not 'Black'
The post has received over 800,000 likes on Instagram and has prompted numerous comments from Kris' followers, including her daughters Kim and Khloé.
Kim, who was dressed in a sheer lace gown with black lingerie underneath for her birthday dinner, responded with skull emojis, implying that she was taken aback by Kris' caption.
In her response to matriarch Kris' recent post, her younger sister Khloé suggested something similar. In the post's comments section, she posted a series of coffin emojis.
Several followers, including family friends Malika Haqq, 39, and Faye Resnick, 65, as well as Mariah Carey, 52, responded with laughing emojis.