A video of Kim and Kourtney Kardashian riding the New York subway for the first time has fans quacking and cringing as the two reality stars struggle to get to the Big Apple.
Kim and Kourtney riding the New York City subway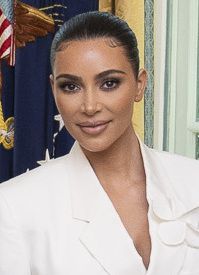 Kim and her eldest sister Kourtney expanded their company by opening a DASH location in New York. Their journey, however, was not as simple as they had anticipated. Kim and Kourtney imagined themselves driving around the city without their chauffeurs.
A Twitter user shared the hilarious moment from an episode of Kourtney and Kim Take New York, a spin-off series of KUWTK. The two successful siblings are riding the subway when they encounter a series of difficulties.
kim and kourtney kardashian take the subway for the first time, 2011 pic.twitter.com/Nt1yNVUVLI

— popcultureangel (@lohanisgod) January 2, 2023
The funny clip begins with the two siblings walking down the subway stairs, while Kourtney becomes worried as to "where do you even go". Although Kim seemed to be confident, she described the subway to be "really scary".
Kim and Kourtney then make their way up to the ticket vendor, having no idea what their destination's name was.
She said: "There was something called On The Six that was J-Lo's album's name"
"Woah, the subway!" Kourtney exclaims. "I'd rather eat Subway," Kim responds.
Kim Kardashian inquired of strangers whether they were ever "scared."
Despite the fact that it is a common mode of transportation for millions of New Yorkers, the two reality stars struggled to make their way through rush hour.
One thing became clear during the two sisters' experience: one enjoyed it more than the other. While Kourtney was taken aback by the transportation system, Kim was terrified.
To make her journey more enjoyable, the reality star decided to strike up conversations with strangers and ask the most unusual questions.
Kim inquired of a man who was attempting to avoid making eye contact with the celebrity: "Do you guys ever get scared on the subway?"
He replied 'no,' and when she asked if they had ever been robbed, they declined once more. The now-mother-of-four then asked, 'Have you robbed anyone?' They shook their heads. Awkward.
Kim Kardashian's many fears have been listed by fans over the course of her many years in the spotlight. Whether it's spiders or the New York subway, the beauty mogul isn't going to pass up a once-in-a-lifetime opportunity.
When the video resurfaced online, many Kardashian fans burst out laughing at the iconic moment. Longtime fans reacted positively to the hilarious clip, as the two sisters make an excellent duo despite their disagreements.
Others, however, described it as an "out of touch" moment because the two live a different lifestyle than those who use the subway on a regular basis.
One person wrote: "I was wildly entertained this entire clip. Now I understand why people love these 2."
Another tweeted: "So many iconic lines in less than a minute."
While one person commented: "I'm NYC born and raised and I'm cringing watching this."