Khloe has shared a number of photos of herself and the reclusive ex-reality star, Rob Kardashian, who appeared on Keeping Up with the Kardashians and had his own show, Rob & Chyna.
Khloe Kardashian celebrates her brother Rob's 36th birthday by giving her fans a glimpse of him from recent times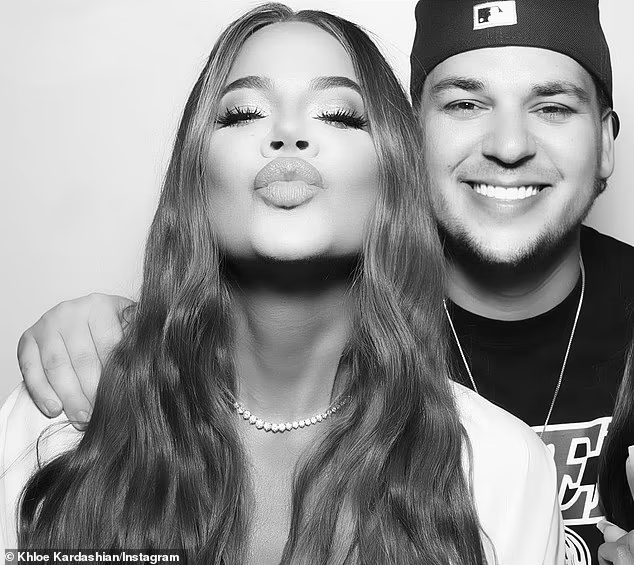 No date was included with the picture, but it appeared to be from recent times. Rob, who has struggled with his weight for over a decade, gave the impression of being trimmer while sporting a cap.
She used the caption to express her feelings about her only sibling: 'It's one of my most favorite days because it's one of my Most favorite human being's birthday!! My baby bobby boy,' said Koko.
'My wish for you is a thousand wishes And for them all to come true. That you wake up one day and you know with everything inside your being that you are enough. You've always been enough. My wish is that you feel what anyone feels when they are in your presence, complete bliss and respect! You make people feel safe and that they are home when they are around you.
'I pray you realize that WE are the lucky ones because we have you. My wish for you, I want you to be happy. Deeply and sublimely happy. I want deep peaceful happiness to enter your life and for it to never leave your side. I wish for God to place a crown upon your head and that this crown cloak you in strength, grace and love.
'My wish is that you continue to do things that push you outside your comfort zone. Let this season be what it needs to be.
'Let it shape you how it is destined to. Tell people that you love them, often, and that you appreciate them. Be the greatest person you can possibly be.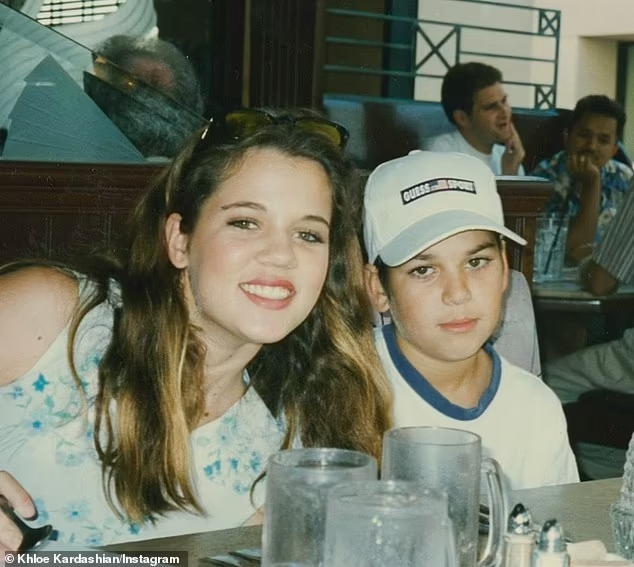 'Do things that make you proud. Surround yourself with people who bring out the best of you. Believe in yourself and in your journey.
'Continue to be humble, Let go of the pressure that your past has put on you. Thrive at your own pace. The secret is, just be better than you were yesterday. The desire is to Do it all for you and you alone.
'Robert I couldn't be prouder to say I am your sister. I couldn't be luckier that I get to call you whenever I want about absolutely nothing. I thank God every day for our relationship and the relationship with our children. God always had a plan!! I thank God that you and I both have the weirdest humor. I couldn't be more blessed or excited that I have an entire lifetime with you!
'Genuinely you are one of the most loving, hysterical, gentle and majestic human beings I've ever known. Being your sister is an absolute privilege. I will forever protect you my beautifully brave brother. Happy birthday king.'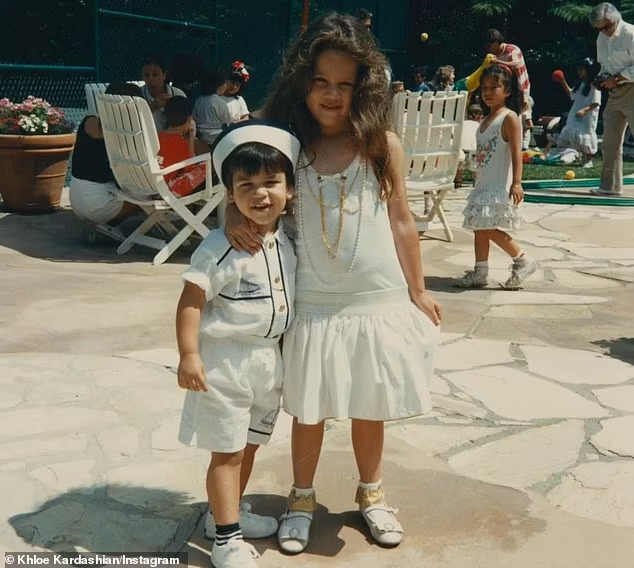 Kourtney also posted a sweet throwback photo of herself holding him when he was a baby to her Instagram Story.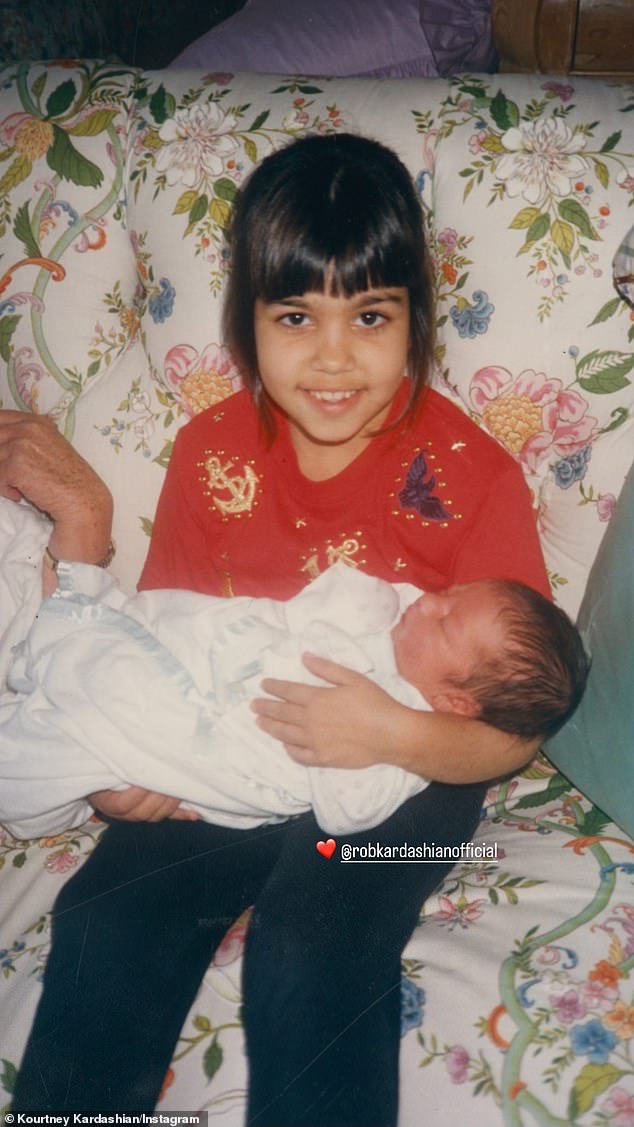 The 43-year-old reality star looked every bit the doting older sister as she held her baby sister on a white floral couch in a sweet snapshot from their happy childhood.
Read also :