While on vacation with Hailey Bieber, Kendall Jenner takes a sultry selfie in an outdoor shower.
Her Instagram post captured the reflection of her toned frame in a window, showing her gym-honed figure from the side-profile vantage point.
Taking a selfie with Hailey while holding a mug of tea, Kendall showed off her glamorous side and wore an all-black outfit for a horseback ride.
Kendall sported a headscarf and chunky black jumper as she enjoyed a glass of wine with her friend before raising their glasses in toast.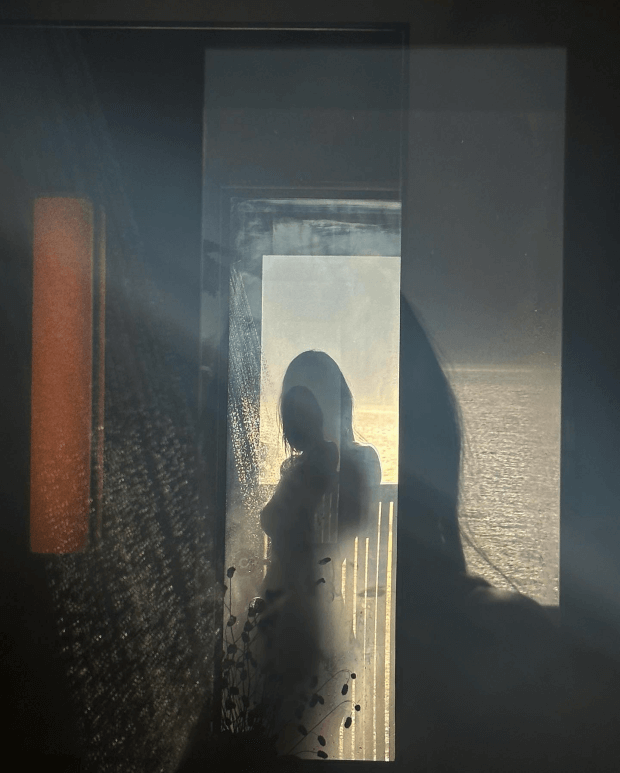 She then cuddled up to a sweet puppy, capturing her picture gallery with a grandma Emoji icon.
In response to the photos, several fans praised them.
"So beautiful, so elegant…just looking like a wow!" wrote one.
"Kendall's posts always give us a certain vibe!" another remarked.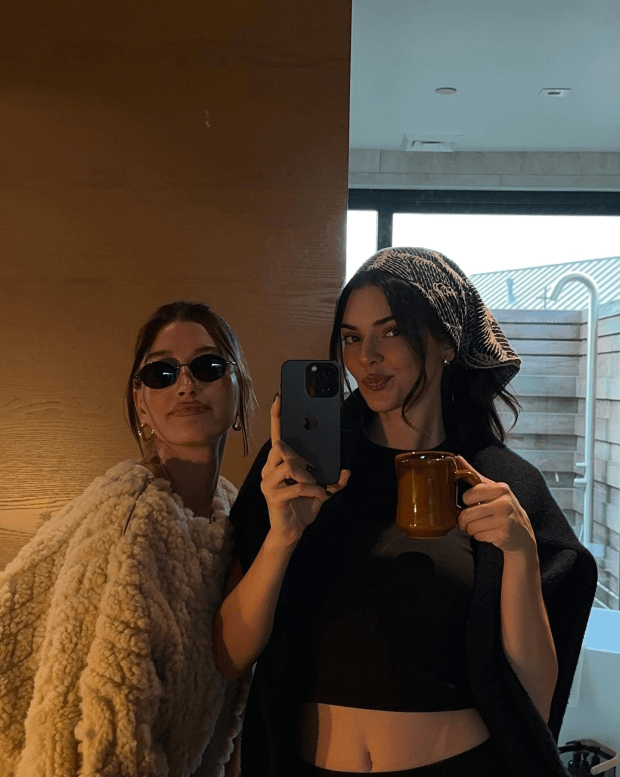 An alarming Instagram post Kendall shared earlier this week sparked speculation that she and Bad Bunny, 29, were calling it quits.
Hulu star posted a picture of a sunset, with trees and mountains silhouetted in the frame. She captioned it: "What's meant for me, will simply find me."
Kendall's fans speculated if she shared a breakup post and thought about its meaning in the comments.
"Did Bad Bunny hurt you?!" asked one fan.
'I think you've broken up with him', another theorized.
"Damn bro, who hurt you?" said a third.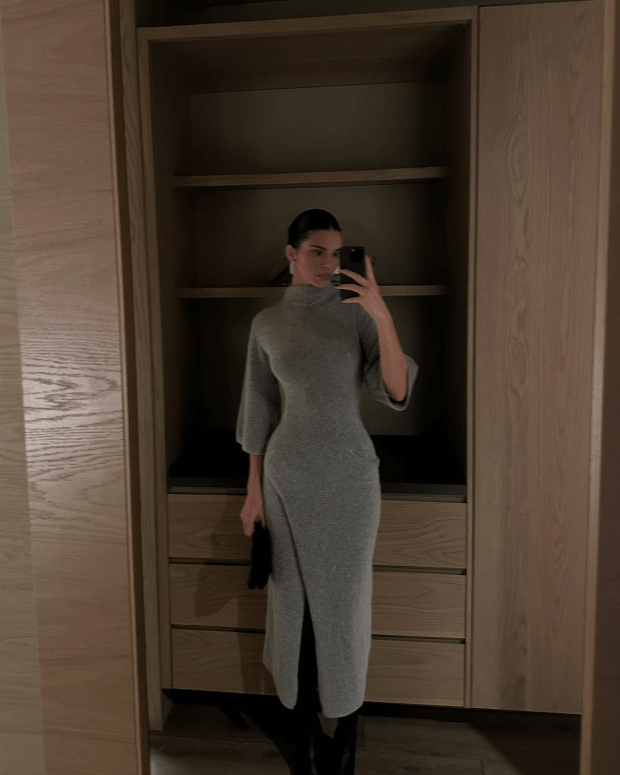 Read next :
About Kendall Jenner :
A model, media personality, socialite, and businesswoman, Kendall Nicole Jenner is an American. As the daughter of Kris Jenner and Caitlyn Jenner, she became famous for appearing on the reality TV show Keeping Up with the Kardashians for 20 seasons from 2007 to 2021.
The success of the show led to the creation of multiple spin-off series including Kourtney and Khloe Take Miami (2009), Kourtney and Kim Take New York (2011), Khloe & Lamar (2011), Rob & Chyna (2016) and Life of Kylie (2017). Following the decision to end their reality show, in 2022 she and her family starred in the reality television series The Kardashians on Hulu.