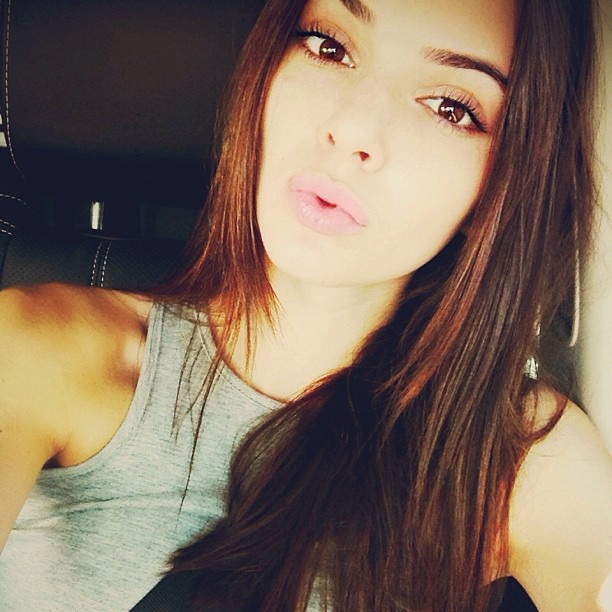 Kendall Jenner has crossed over from her reality tv fame to become a successful fashion model – but she has commented that it wasn't easy to be taken seriously and she often felt she wasn't given a fair chance at the beginning. Kendall says she only wanted to be treated like any other model, but she felt people were quick to judge her because of her fame and some even laughed at her. She explained:
"You have no idea how many doors closed on me and how many adults were either initially reluctant to take a chance working with me or who outright laughed at me behind my back. It was kind of hard because all I was doing was going on go-sees, trying my best to break into this business as a teenager."
Kendall is grateful that some designers and industry insiders weren't so quick to pass judgement, and gave her a fair chance when she needed it. She isn't afraid to work hard and says a strong worth ethic has been instilled in her by her parents:
"I am so grateful to Marc Jacobs, Riccardo Tisci, Karl Lagerfeld, and Katie Grand, who took a chance on me that first season and gave me an opportunity. My parents taught me that work ethic is one of the most important keys in life, and I believe it."
The model is the current face of Calvin Klein underwear and says she is amazed to be a part of a brand that is so huge, and she feels they are a part of what the American Dream is all about:
"The American Dream. I feel like it's such a staple. I can barely remember a time, or underwear in general, before Calvin Klein. They're O.G. I feel honored to be linked to something with such great roots. I can only hope that I'm around as long as CK has been.