On Tuesday, Love Island star Kady McDermott posted a series of jaw-dropping photos to Instagram, in which she posed in a variety of racy lingerie sets.
The 27-year-old alum of Love Island dazzled in a hot pink lace dress
As she sat getting her makeup done, the TV star turned up the heat by changing into a black silk bra, thong, and suspenders to match.
The attractive lady had her long, dark hair done in opulent waves, and she had flawlessly applied a makeup look that included smoky eye shadow.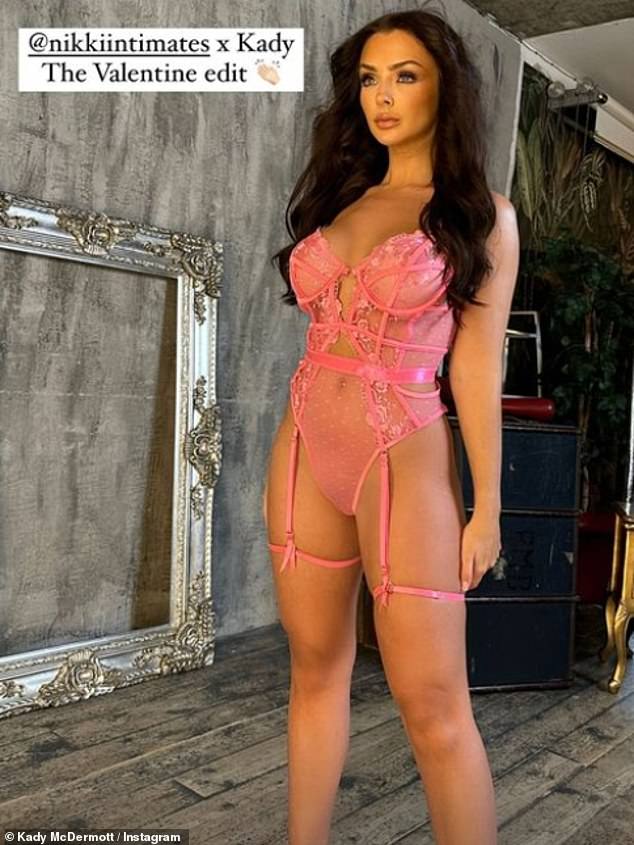 Kady wore a pink bodysuit that left little to the imagination as she squatted for the cameras.
The reality star posed in a number of different poses while wearing a teal set and sky-high black heels.
Kady had just stunned in a Fendi swimsuit as she posted a slew of photos from her restful Lake District vacation the week before.
The ex-Love Island star stunned as she relaxed with a face mask at The Falls Spa and a swim in the spa's heated outdoor pool.
It looked like she was having a blast as she updated her followers on her adventures at the scenic overlook of Derwentwater.
Kady skipped the day's makeup, and her long brunette hair fell in damp waves down her back.
As the day progressed, she warmed up in a soft white robe, sipped a nutritious smoothie, and got ready for dinner at her Aphrodites Group hotel.
At dinner, the TV star put on a stylish show in a black turtleneck knit dress and a checked blazer.