As promised, Johnny Depp's legal team has filed an appeal against Amber Heard's counterclaim victory in their high-profile court battle. The actor's lawyers are requesting that the verdict be overturned, calling it "erroneous."
Johnny Depp has filed an appeal against Amber Heard's 'erroneous' $2 million trial victory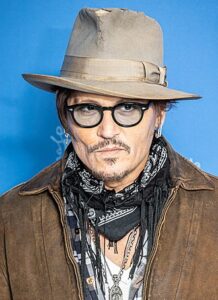 Also read: Frustrated As the BBC Breakfast row heats up, Charlie Stayt advises MPs to "stay focused"
A jury concluded in June that Heard intentionally and maliciously defamed Depp in a 2018 Washington Post op-ed in which she identified herself as a public figure representing domestic abuse.
Despite the fact that she did not name Depp in the piece, he claimed that the op-ed destroyed his career and reputation.
The jury in Fairfax, Virginia, agreed, awarding Depp $10 million in compensatory damages and $5 million in punitive damages (the punitive damages were later reduced to Virginia's statutory cap of $350,000).
Heard won a minor victory in her countersuit, which argued that Depp defamed her in the press by calling her abuse allegations a "hoax," implying that her friends had set Depp up.
The jury agreed that the remarks were defamatory, and that Waldman was acting as Depp's agent when he made them, awarding Heard $2 million in compensatory damages. Following the verdict, both parties announced their intention to appeal.
Read more: Who are the richest singer in the world? 
On Wednesday, Depp's team followed through, formally contesting the damages awarded to Heard.
Lawyers for the 59-year-old actor argued in the Virginia Court of Appeals that he should not be held liable for comments made by his attorney.
According to the documents, "Ms. Heard presented no evidence at trial that Mr. Depp was personally involved in directing or making any of the three Waldman Statements. Indeed, Mr. Depp testified that he had never even seen the Waldman Statements prior to the filing of the Counterclaim in August of 2020."
According to Heard's team, "Mr. Waldman is an independent contractor, whose allegedly tortious conduct is not automatically attributable to Mr. Depp" and "no evidence of Mr. Waldman's actual malice was presented at trial" by Heard's team.
They are requesting that the judgment be reversed while the other counts in Depp's favor are upheld.
Heard's representatives did not immediately respond to EW's request for comment.