Posted by PZ

on July 11th, 2014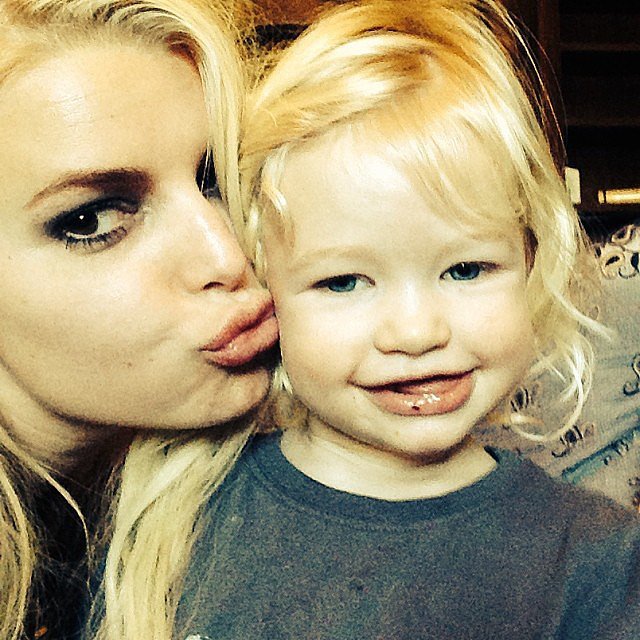 Jessica Simpson recently married Eric Johnson in a dream wedding, and now her hair stylist, Rita Hazen, has commented on how Jessica spent months creating the perfect wedding hairdo. Rita reveals that Jessica wanted to create the perfect shade of blonde for her big day, so they spent months creating a multi-toned blonde hairdo leading up to the wedding. Jessica also particularly wanted the shade to be "timeless" so it would always look good, and her daughter Maxwell's baby blonde hair was even used as a source of inspiration for the beautiful colour that was the final result. Rita opened up on how it was created with plenty of attention to detail:
"Jessica just had to be blonde. She looks her best as a blonde. I wanted her hair to be timeless, so the colour was more of a baby blonde [to match] Maxwell's colour, with subtle highlights that blend into her hair."
Rita added that the hair colouring process is actually quite complicated as there are several factors to consider, including where the highlights are positioned on the head, and she says that the tone is the most important element of getting the overall colour just right. There was a balance between golden and pale that they worked on for the wedding day which she feels confident they achieved:
"Highlight placement is important, and the tone is the most important. It has to be perfect: not too pale and not too golden."
Jessica walked down the aisle wearing a beautiful strapless champagne-coloured dress by Carolina Herrera.
Category:
Beauty
,
Jessica Simpson