When Jennifer Aniston and Adam Sandler found out the Sprouse twins, who they had worked with as child stars, are now 30, they were shocked.
The news that the Sprouse twins are now 30 years old came as a complete surprise to Jennifer Aniston and Adam Sandler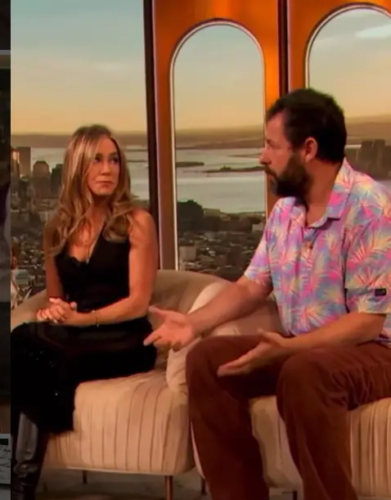 When Dylan and Cole Sprouse starred alongside A-listers, they were just kids themselves. Cole joined the cast of Friends as Ross Geller's son after he and his brother Adam played Julian "Frankenstien" McGrath in Sandler's 1999 comedy Big Daddy.
When Cole and Aniston first appeared on screen together, Cole was only eight years old, and Aniston could hardly contain her surprise when she learned their ages during an interview with Access.
'WHAT!?' Adam and Jennifer both yelled as they heard the news.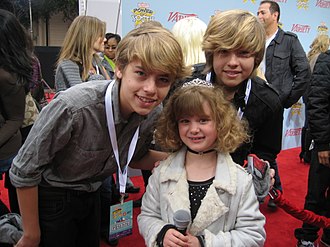 Jennifer could hardly believe her ears. 'No, no they're not!' she exclaimed.
Adam joked that he was the one who "broke" the children in for Jennifer.
'I knew what they were capable of!' Adam insisted.
'I set the table for the kids to hop on Friends. That was one thing that Jen said when I first met her. "Will you please break in the children for us?"' he joked.
'You did and now look at them,' Jennifer said.
Adam said he recently saw Dylan at a hotel lobby in Paris: 'Actually, I saw one of them when we were shooting Murder Mystery, I saw Dylan Sprouse, late night at my hotel… it was like two in the morning and I heard a voice and I was like, "Man that sounds familiar."'
When Jennifer found out that Cole had a crush on her during filming of Friends, she was taken aback.
Jennifer, confused, said, "He was so little!"
In 2017, Cole opened up about his feelings for the Friends star, saying that he was "infatuated" with Aniston at the time.
'I had a really, really hard time working with Aniston because I was so in love with her,' he told the New York Post.
'I was infatuated. I was speechless — I'd get all bubbly and forget my lines and completely blank. It was so difficult,' he added.
The actor says he hasn't seen the cast since he has grown up: 'If I saw any of them, I'd say, "Hello." But it's been a while and I certainly don't look the same, so it'd be a hard sell. And if I did look the same, that'd be a little disconcerting.'
Cole appeared in seven episodes of the classic NBC sitcom when he was only eight years old.
The presence of so many famous people, he told the magazine, was intimidating.
'The scale was just tremendous and you felt it when you stepped on set, even as a kid. It was challenging because I was a small kid who was working with these sort of megalithic actors at the time.
'It was quite intimidating. But it was a really wonderful experience. They were all tremendously nice,' he added.
After appearing in The Suite Life of Zack and Cody on the Disney Channel with his twin brother Dylan, Cole Sprouse made his way to the set of Riverdale in 2017.
READ ALSO :
The $21M Bel Air house of Jennifer Aniston! As she gets ready for premiere, Murder Mystery star provides sneak peek of Friends' opulent estate with Amazing views and dream wardrobe
Drew Barrymore is "perspiring heavily" as working with her longtime friend Jennifer Aniston on her show