As she shared a daring snap on her Instagram stories, Helen Flanagan showed off her large bust as she posed on her bed in.
She showed off her impressive boob job in a clinic's promo video for her surgeon.
On her oversized bed, Helen posed in a brown bra and knickers set, wearing full-face makeup including false lashes, eyeliner, blush, and a pink lip gloss.
A side part parted her blonde hair, which was brushed away from her defined face.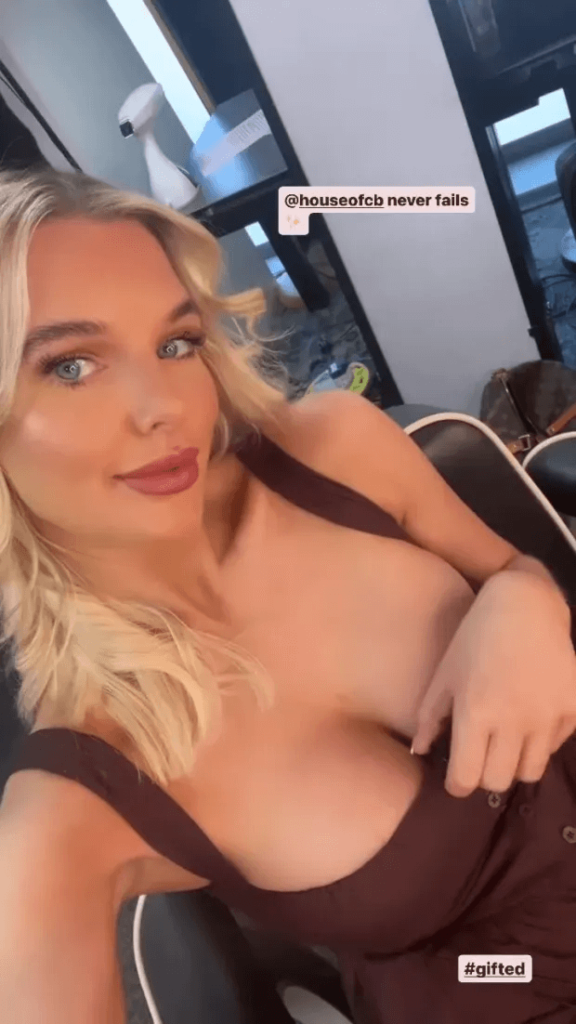 Recently on her Instagram account, Helen entertained fans as she donned fishnet stockings, a red number and devil horns and was sure to impress come October 31st.
In her caption, she wrote: "Halloween ready with @annsummers #styledwithAS #AD."
Hundreds of fans reacted, with one saying, "I nearly choked on my crunchy nut cornflakes."
Another stated : "Getting ready for OF ."
A third joked: "You look stunning in every outfit, but so sexy in the mini skirt."
And a fourth said, "I think I speak for everyone when I say we need a full profile of Wonder Woman's outfit."
There were however some users who weren't impressed, deeming the snaps inappropriate for social media.
One disgruntled follower said: "This isn't Halloween luv this is only fans. Just read all the dirty old men comments Helen, is this really what you want? Find a husband."
Another person wrote: "These outfits are not Halloween-like."
Read next :
About Helen Flanagan :
Helen Flanagan (born 7 August 1990) is an English actress who is best known for playing Rosie Webster in Coronation Street from 2000 to 2012. She returned to the role in 2017, before going on maternity leave on 8 June 2018, during which she didn't return.