A recent social media post by golf influencer Paige Spiranac has fans enthralled.
Known for sharing golf tips and glam photos of herself on social media, Spiranac was recently included on the Maxim Hot 100 list for her influencer career.
Currently, she has 3.9 million followers on Instagram, 940,000 followers on X and 1.5 million followers on TikTok.
Her YouTube channel featured her demonstrating her swing and providing bunker-clearing tips on Thursday.
This week, Spiranac released a YouTube video entitled, "The Hardest Bunker Shots & How to Hit Them."
On the course, the social media star wore a cream-colored two-piece athletic set while giving fans tips for getting back on the fairway after missing a shot.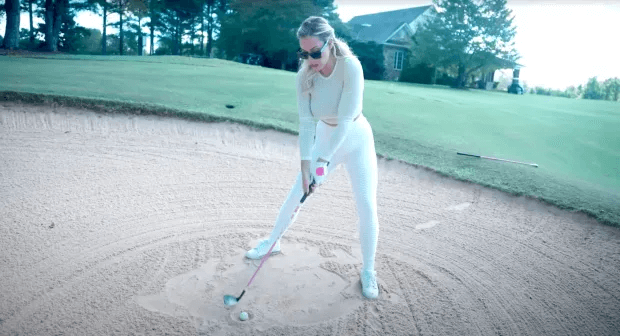 Additionally, she shared a picture wearing a lime green skirt and see-through top along with a link to the video on her X account.
Paige received many compliments and praises from her 940,000 X followers.
One wrote: "Fit, athletic, intelligent, amazing, beautiful, and awesome golfer. Love it!"
Another person said, "There's our girl. She's so beautiful and athletic."
Another said, "Your YT page with great golf instructions is underrated."
Lastly, a fourth comment: "Your bunker shot tutorial sounds very interesting! I wish you the best of luck with your YouTube video and helping golfers improve!"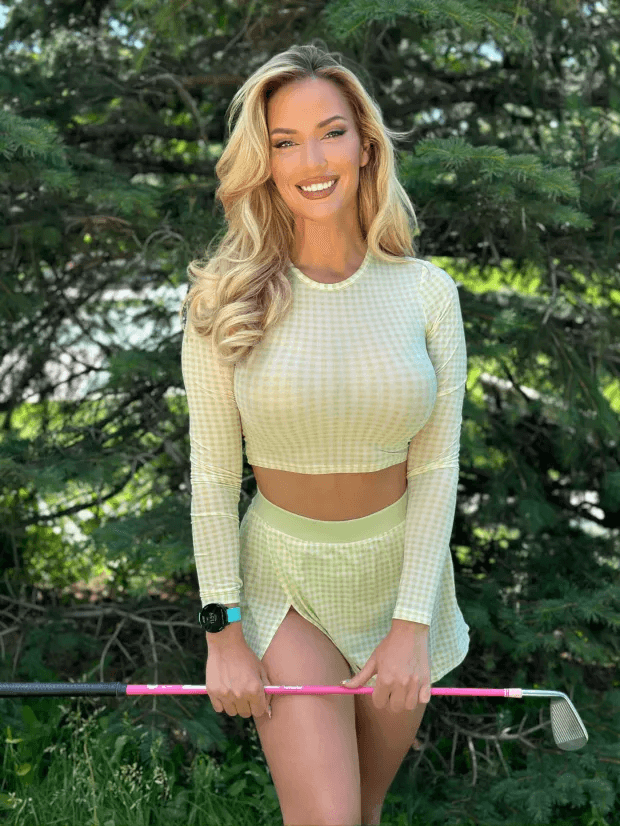 Read next :
About Paige Spiranac :
A former professional golfer, Paige Renee Spiranac (born March 26, 1993) is an American social media personality and golf instructor. She played Division 1 college golf at both the University of Arizona and San Diego State University, winning All-Mountain West Conference honors during the 2012–13 and 2013–14 seasons, and leading the Aztecs to their first Mountain West Conference Championship in 2015.