As Demi Moore exhibited her incredible figure in a see-through red dress at Milan Fashion Week, she left fans feeling a bit hot under the collar.
She looked stunning in her gorgeous outfit, which she styled with a long blue jacket, as she posted on her Instagram account.
As she posed for the camera, Demi opted to let her long dark locks flow around her face in a straightened style framing her beautiful features.
Demi's makeup included smoky eyeshadows, heavy eyeliner and big fluttering eyelashes.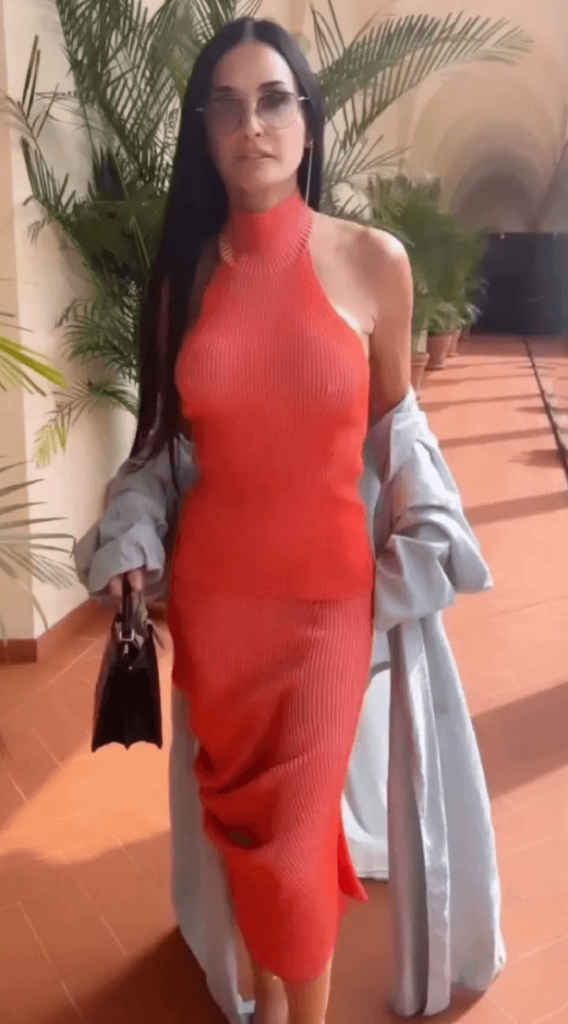 Fans gushed over the star in the comments section, with one writing: "That's not even fair lol she looks so damn good."
Another wrote: "Perfection! She keeps looking better!! She is goals!! I tell myself I'm going to keep getting even better just like Demi Moore!"
A third person wrote: "Demi doesn't age! She's so beautiful. GHOST will always be my favorite movie."
And a fourth person wrote: "Absolutely beautiful. But why the nips?"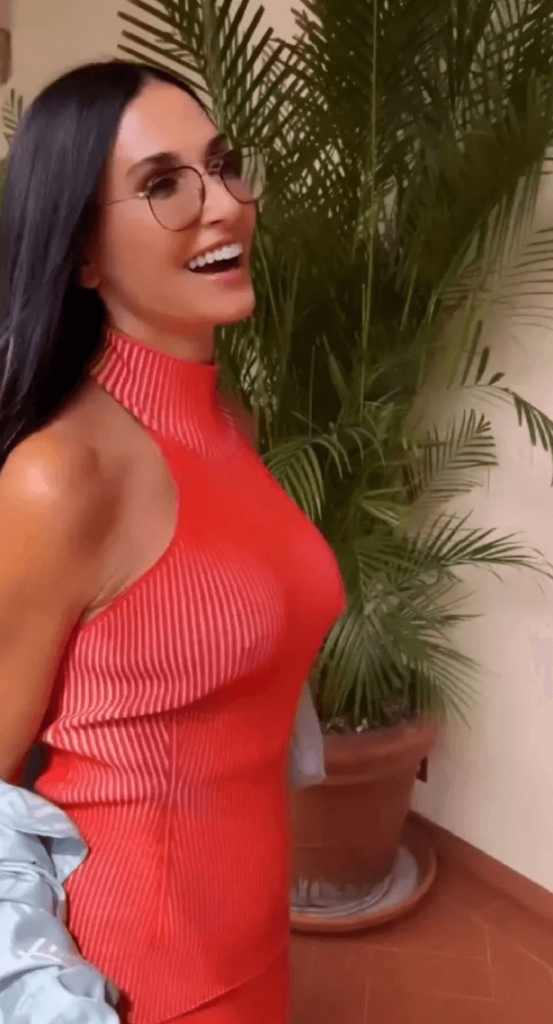 Read next :
About Demi Moore: 
An American actress, Demi Gene Moore was born on November 11, 1962. As a Brat Pack member, she appeared in Blame It on Rio (1984), St. Elmo's Fire (1985), and About Last Night… (1986) before making her film debut in 1981 and appearing on General Hospital (1982–1983).
It was her performance in Ghost, the highest-grossing film of 1990, that established Moore as a bankable performer. Her performance was praised and she was nominated for a Golden Globe.