Plaid may have a reputation for being grungy – but recently, it has been making a comeback in a very elegant way, creating a fashion trend that is hard to ignore and has now filtered down to the streets. The plaid print is being revamped in light neutral shades and paired with womanly designs to give it a fresh look.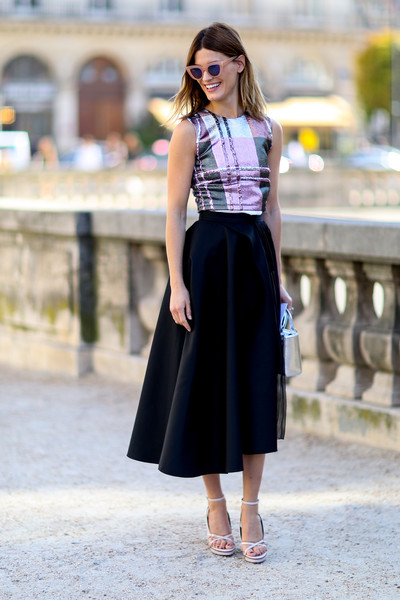 Seen on many magazine editors during the  Autumn/Winter Fashion Weeks, their personal style offers up some great ideas on how to style plaid elegantly, with a sophisticated touch that makes it look chic. Firstly, look for plaid pieces in softer or neutral shades such as rose, grey, beige – a printed vest, top or shirt can then be paired with a pencil skirt, heels and a bag to make a feminine ensemble that works in the trend.
A plaid coat or trousers can also be styled with neutrals – a grey plaid coat paired with sharp white and great accessories is an instant style hit. The key to making the plaid print subtly stand out is to opt for an otherwise block colour to go with it. You can add a little interest with some gold jewels or a pair of unique heels to finish off the look.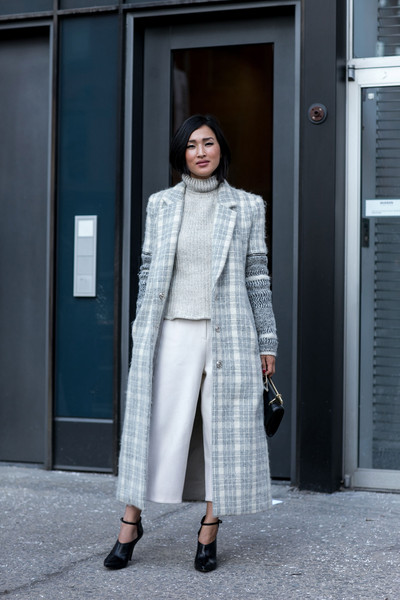 Plaid also works with a mixture of textures: team with suede for a 70s inspired ensemble, leather for an edgy look or a fuzzy sweater to create a relaxed casual outfit. Highlighting a womanly silhouette is what this trend is all about, so team your chosen plaid pieces with timeless classics: a trench coat, a gorgeous skirt, heels or a clutch – these will all help to create an effortless and elegant take on this trend.