Posted by admin

on June 3rd, 2020


Are you trying to figure out how to style jewelry to go with your outfit? Read this article to learn more about styling outfits with jewelry.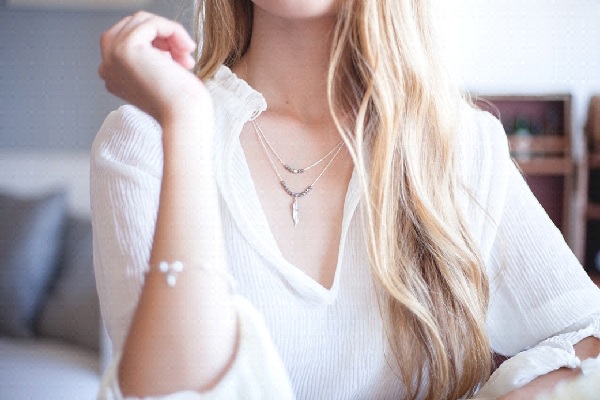 Are you preparing your attire for that big event later this year? Are you wondering if you're wearing your jewelry the right way? Your jewelry can sometimes be the most tricky to pair with your outfit. 
Wearing them incorrectly can even make you look older. But if you play the elements right, you will certainly look stunning for the night. 
But how do you style jewelry for your outfit? How can you tell if you're wearing the right ones or not? 
Continue reading below as we teach you the essentials on how to style jewelry and match them perfectly with your outfit.
Establish the Main Focal Point
Whether you're using jewelry that you bought from that high-end store or through a wholesale jewelry shop, certain factors apply to both. And when it comes to matching the right jewelry with your outfit, a constant factor is having a main focal point.
Determine what your outfit's focal point is. Ask yourself where you want people to shift their attention to. 
Do you want them to gaze around your neck? Or do you want them to fix their eyes on your ears or hands? Regardless of which area it is, accentuate it by placing your jewelry on that part. 
Also, make sure that your jewelry does not clash. For example, if you want to wear a gold necklace, then don't wear those fancy earrings.
Mind Your Skin Tone
Another key in styling your jewelry is making sure they complement your skin tone. You want your jewelry to highlight your skin tone. 
For starters, try to wear silver jewelry. This color is effective in illuminating most natural skin tones. But if you have matte skin or dark hair, gold jewelry is your best bet. 
In case you have a cooler skin tone, you will never go wrong with purple, blue, or red jewelry. Additionally, white gold is also an excellent pick if you have a cool skin tone. 
On the flip side, people with warmer skin tones will benefit from green, orange, or yellow jewelry. These apply to both metals and gemstones.
Consider Layering
One of the most important skills you need to learn when styling jewelry is layering. This means creating layers using your bangles, rings, and necklaces. The good thing about layering is that it gives you room to unleash your creativity. 
Try playing with the shapes, textures, colors, and lengths by contrasting them. For your necklaces, use different lengths. This will create an effect that draws the eyes of people toward your face.
For your bracelets and bangles, wear as many as you want; but don't overdo it. Wear enough to catch the attention of everyone as you walk.
For your rings, mix, match, and stack them. Combine different styles of rings for that extra "oomph."
Mix Cool with Warm Colors
Another skill you must learn is mixing the colors of your jewelry. Pick jewelry that has powerful colors. This can be your amber gems, rubies, and canary diamonds. 
Even if they are enough to stand on their own, bring the heat a notch higher by pairing them with opposite colors. If you have gemstones with warm colors, mix them with a purple or blue top. 
For dark blue or deep green gemstones, an orange or yellow dress will create that perfect combination. If mixing colors is a struggle, consider following this fashion color wheel just to get the ball rolling. 
Your Earrings Matter
Small as they may be, your earrings can leave a lasting effect in your overall look. Apart from creating layers, make sure you are using the right ones that will accentuate your face first.
You want to sport a pair of earrings that will frame your face. Moreover, you want them to complement your skin tone, eye color, and your hair.
Do you maintain long hair? Go for earrings that come with colors that easily stand out. Earrings with a metal finish are an excellent option for starters.
Check the Trends; Don't Be a Slave to It
If you are someone who doesn't follow the latest fashion trends, then you are likely missing a lot. When styling your jewelry, it will not hurt if you check on the latest trends.
However, do not fall into the trap of becoming a slave of trends. When this happens, you risk losing your creativity. Also, you may end up spending more than you should. 
The key is to always prioritize evolving your style. Even if something is trendy, it doesn't mean it automatically suits your taste in fashion. You want to wear something that makes you feel confident and beautiful.
Always consider your personality. The way you style your jewelry must reflect who you are. 
Diamonds are Still Your Best Friend
The old saying that "diamonds are a girl's best friend" remains true to this day. Thus, invest in a pair of classic white diamonds. They showcase a vibe of elegance under the light.
Also, diamonds will command a high resale price in case you want to sell them in the future.
Mesh the Simple with Busy
If you have a collection of simple pieces of jewelry, you can match them with a dress with busy patterns. Take your simple watch or solid bracelets and mesh them with your clothes with busy prints. 
This contrasting style helps make your simple jewelry look classier.
Match the Occasion 
Learning how to style jewelry with your outfit will never be complete without considering the occasion you're going to. You want to wear the right set of jewelry that perfectly matches the event. 
If you're dressing for work, don't wear dangling bracelets. These can easily affect your mobility while working on your computer. If you're off to church, stick to your plain and simple jewelry.
How to Style Jewelry and Beyond
Knowing how to style jewelry with your outfit is something that goes beyond this list. But with these tips above, you will have a solid foundation to start with. Nevertheless, you shouldn't stop at matching your outfits with jewelry.
Go beyond and learn more about fashion. Check out our other articles and expand your knowledge further.
Category:
Fashion