Pet Simulator X, abbreviated PSX, is the third installment in the Pet Simulator series. Its central premise involves players catching and hatching pets from Eggs. While there are over 950 adorable pixelated pets to unlock, many players are curious about how to obtain the highly sought-after Cat Hoverboard in Roblox Pet Simulator X. If you're looking for this product, look no further. This guide will show you how to quickly and easily achieve Mastery Level and unlock the Cat Hoverboard in Pet Simulator X.
How To Get Cat Hoverboard In Pet Simulator X
To begin, for Egg Mastery, choose the cheapest egg in the Starter Zone and use your auto-clicker to continuously hatch eggs. Then, repeat the process for the Golden Eggs Mastery. Navigate to the Glacier Biome in the following step.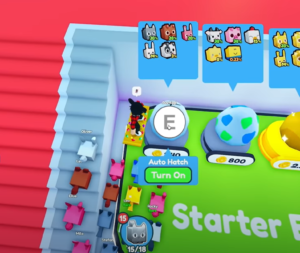 Once there, proceed to the Biome's horizontal line, ensuring that you are perfectly centered on the line facing the Glacier. Check that "Pet Sending" is set to Singles in your Settings menu. Then, zoom in until your mouse is at the base of the Glacier. Once your pointer is properly positioned, enable the auto-clicker to send out your Pets. You'll need something solid to press on your Right Arrow key to spin your character around and hit all corners of the area.
Doing this will level up your Chests Mastery, Coin Piles Mastery, Crates Mastery, Diamonds Piles Mastery, Lootbags Mastery , Presents Mastery and Vaults & Safes Mastery.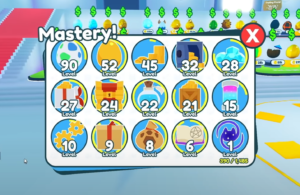 Please keep in mind that you may need to manually level some Mastery categories. For example, in the Converting Mastery, after you've made your way to the converting machine, you'll need to convert all of your cheap pets and repeat this process until you've reached max EXP. You can also repeat this process for Dark Matter Mastery and Fusing Mastery.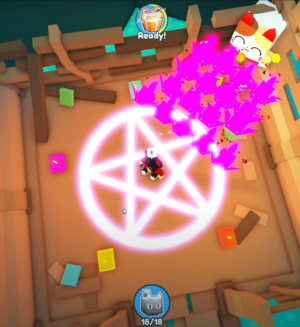 The Enchanting Mastery can also be completed using the auto-clicker. All you need do is travel to the Enchanted Forest, select a pet to enchant, and follow the prompts. Then, position the mouse using the auto-clicker, and you're a-for-a-way.
We'd like to thank YouTubers KreekCraft for showing us how to get the Cat Hoverboard in Roblox's Pet Simulator X. Please subscribe to their channel and watch the video embedded below for more epic content.