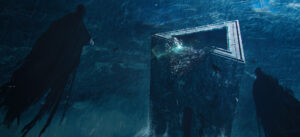 Azkaban, the infamous prison where the ghostly Dementors reside, is featured in Hogwarts Legacy, but not everyone will be able to visit there. Continue reading for a more detailed explanation.
How To Visit Azkaban in Hogwarts Legacy
To get to Azkaban, you must first embark on a Hufflepuff-only quest called Prisoner of Love. That's right, if you chose any of the other houses, you won't be able to visit Azkaban during that playthrough.
At Level 5, you can begin a path that will lead you to the portrait of Eldritch Diggory, a former Minister for Magic. You'll eventually pay a visit to his descendant, Helen Thistlewood, an ex-auror who'd like to investigate the circumstances surrounding Anne, a young woman wrongfully imprisoned for many years. Helen will apparate you to the entrance to the cells of Azkaban, where you can ask inmates about your new abilities and hopefully get some answers.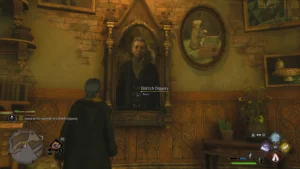 Seeing Azkaban for the first time outside of Harry Potter and the Order of the Phoenix, it is just as eerie as you might expect. The cries of prisoners echo through the stone halls, and the air seems to grow cold in anticipation of the arrival of the Dementors.
Without giving too much away about the interaction with Anne herself, it's a brief but riveting scene that's well worth the wait.
That is all the information you need to visit Azkaban in Hogwarts Legacy.
About Hogwarts Legacy
Hogwarts Legacy
Developer(s)
Avalanche Software
Publisher(s)
Warner Bros. Games
Director(s)
Alan Tew
Producer(s)
James Cabrera
Artist(s)
Jeff Bunker
Writer(s)
Moira Squier
Composer(s)
Alexander Horowitz
Series
Wizarding World
Engine
Unreal Engine
Platform(s)

PlayStation 4
PlayStation 5
Windows
Xbox One
Xbox Series X/S
Nintendo Switch

Release

PS5, Windows, Xbox X/S
February 10, 2023
PS4, Xbox One
April 4, 2023
Nintendo Switch
July 25, 2023

Genre(s)
Action role-playing
Mode(s)
Single-player
Related: