Hitman 3 is still releasing new content, and there are plenty of elusive targets to participate in this month.
Due to developer IO Interactive's work on Project 007 in the James Bond sandbox, Hitman 3 was advertised as the final game in this Hitman era. It was anticipated that Hitman 3 would have a year's worth of content before ending Agent 47 for the foreseeable future, but that plan did not work out.
As a result, IO Interactive has been developing an additional year's worth of content for Hitman because the game was such a smash hit and there was such a strong demand for it.
Hitman 3 Gets New Elusive Targets and Other Content This Month
As part of a free update to Hitman 3, players now have access to "Ambrose Island," a pirate island in the Andaman Sea. Located north of the Malacca Strait, Ambrose Island is an isolated harbour teeming with dense vegetation, hidden coves, twisting paths, and perilous bridges. The mission takes place before the events of Hitman 3 and sees Agent 47 exploring the isolated pirate haven's coves, rickety bridges, and jungles. Players are tasked with eliminating Noel Crest, the leader of a gang of notorious thieves, and Akka, the "pirate queen." This is one of the most significant updates to the game to date, and it now includes even more content.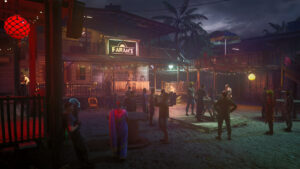 The game will receive a slew of new features in August, including the Elusive Target Arcade, which will include targets from all three games per batch of targets. Players can also participate in the Dartmoor Garden Show. This challenge features four distinct gardens, each with its own gardener presenting their flowers to three judges. By participating in and completing this event, players can also obtain a brand new gun.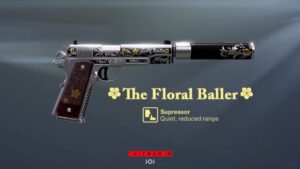 August 4: Elusive Target Arcade
August 5: Elusive Target – The Procurers (Year 2 Edition)
August 11: The Dartmoor Garden Show + The Floral Baller & Location Rotation – Colorado
August 12: Elusive Target – The Ex-Dictator (Year 2 Edition)
August 19: Elusive Target – The Chameleon (Year 2 Edition)
August 25: Community Featured Contracts "Flower Power"
With all this new content, Hitman 3 continues to be a great value. Whether or not there will be more significant updates beyond 2023 remains to be seen, but it's hard to argue that there isn't much to play yet, and we don't know when Project 007 will be released, or even any new details. But fans are eagerly awaiting new games from his IO.
Hitman 3 Wiki
Hitman 3
Developer(s)
IO Interactive
Publisher(s)
IO Interactive
Director(s)
Mattias Engström
Producer(s)

Markus Friedl
Céline Gil
Jesper Nielsen
Karim Boussoufa

Programmer(s)

Jacob Marner
Maurizio de Pascale

Artist(s)
Alexander Andersen
Writer(s)
Composer(s)
Niels Bye Nielsen
Series
Hitman
Engine
Glacier
Platform(s)

Microsoft Windows
Nintendo Switch (via cloud gaming)
PlayStation 4
PlayStation 5
Stadia
Xbox One
Xbox Series X/S

Release
20 January 2021
Genre(s)
Stealth
Mode(s)
Single-player