While on vacation with her family in Lanzarote, Helen Skelton bared her incredible body in an animal print bikini.
Helen Skelton wore an animal print bikini that showed off her incredible body
The 39-year-old TV hostess flaunted her toned abs in the bikini while swimming with her kids.
The blonde star of "Strictly Come Dancing" let her hair down to her shoulders and wore sunglasses.
Helen posed for a cute photo on the beach with one of her sons, accessorizing with a gold necklace and hoop earrings.
When the star and her kids went for a walk by the water, she was photographed wearing a grey sleeveless vest and dark denim shorts.
Helen added the following to the post: 'Never understood why people kept going back to the same place on holidays then I had children and I got it…
'We know where the park, the good pasta and the best beach is ❤️'.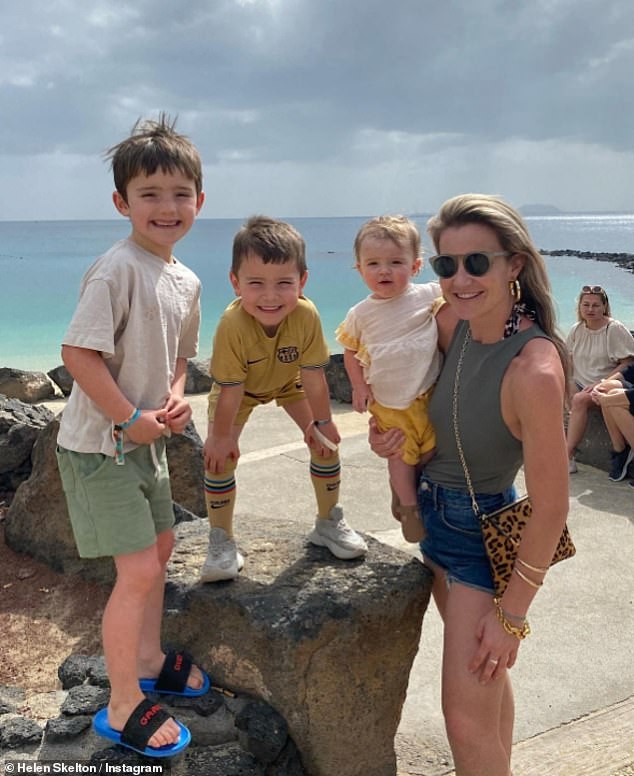 Helen and her ex-husband, Richie Muler, who she divorced after nine years of marriage and shortly after the birth of their third child, are co-parents to their three children.
The rugby player's new girlfriend, Stephanie Thirkill, is pregnant with their first child together.
Andrew Thirkill, Stephanie's father, is one of Leeds' wealthiest businessmen with a net worth of around £175 million.
A close friend of the couple revealed that Helen was "bewildered" by the end of her marriage: 'Helen is absolutely devastated.'
They continued: 'Now she is contemplating life without him while he has moved on with his new partner.'
Helen declined to discuss Richie's new relationship in an October interview with The Telegraph, citing respect for everyone involved and saying, 'You cannot have any opinion on anyone else's life until you've walked in those shoes.
'And my family are happy, my kids are happy, and that's all ultimately that matters.'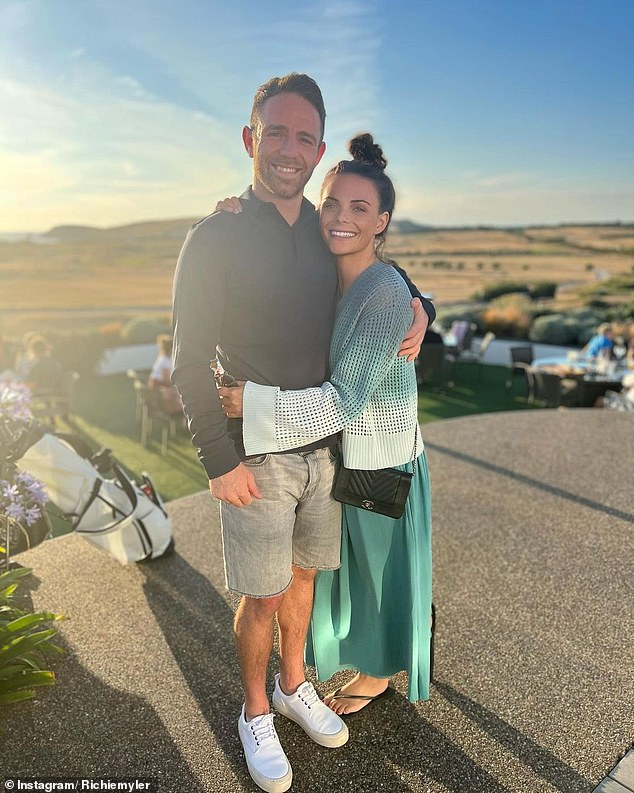 She said that she agreed to be on Strictly to end the year on a good note. She said: 'I think it would have been disrespectful for me to have not done Strictly. For my family, who need to see me have a great time. It's not just for me.'
'I don't see myself as a victim, no, because I mean, look… There are a lot of people who have been in my situation who haven't been given the opportunities that I've got.' she added.