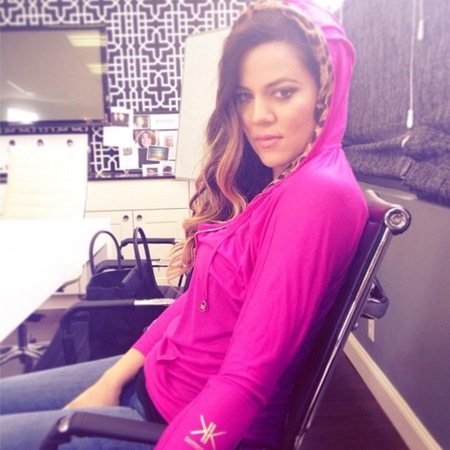 According to reports, Khloe Kardashian has filed for divorce from husband Lamar Odom and has even quickly moved on with Rihanna's ex flame, Matt Kemp, who plays for the L.A. Dodgers. Rumors were fueled when Khloe and Matt were spotted arriving at the same gym recently, although the alleged new couple came in two separate cars to avoid attention and were seen entering and exiting separately.
Khloe and Matt were also reportedly in attendance at a Jay-Z concert in L.A. recently and they just narrowly avoided bumping into Khloe's husband Lamar who was also at the event (now that would have been awkward!). Nothing may have been made official yet by either Khloe or Matt, but Matt did confirm that he was at least hanging out with the Kardashians – he snapped an image of their Christmas tree and shared it via his personal Instagram, even hinting that he'll be sticking around for the festive season. He said:
"Best time of the year!! It's gonna b a Cali Christmas this year."
A source close to Khloe has spoken on the new relationship, stating that it is early days yet:
"They are hooking up and are slowly becoming a couple."
Khloe filed for divorce on December 13th but has reportedly been seeing Matt since mid-November – however she has been estranged from her husband Lamar for several months now amid allegations that the basketball star was cheating on her with several different women while also battling a drug addiction.