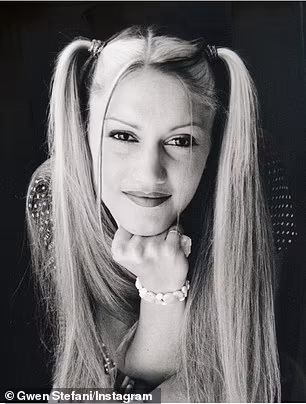 As evidenced by a flashback shot she posted to Instagram, Gwen Stefani doesn't appear to have aged in decades.
Gwen Stefani posted a photo of herself from her teenage years with the words "little old me"
The singer, now 53 years old, was shown when she was younger with her chin resting on a fist and her hair styled in pigtails. She simply captioned the image, "Little old me."
The Don't Speak singer has amazed fans with her flawless skin for years, and she has previously blamed "falling in love" after her life "blew up" for her lack of wrinkles.
She said that by documenting her struggles in a record, she felt renewed.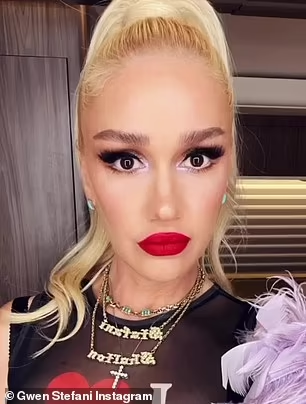 Gwen and Blake Shelton looked smitten as they cheered on their son Apollo during his football game in Los Angeles on Saturday.
The artists were seen chatting and cuddling in the bleachers throughout the game.
Gwen and Blake's stepsons were there to cheer him on when he got his star on the Hollywood Walk of Fame earlier this month.
The country singer, 46, who is in his last season of The Voice, smiled widely as he posed with his wife Gwen and their three stepchildren, Kingston, 16, and Zuma, 14, and Apollo, 9.
After thinking back on his life and work, Blake mentioned that getting married to the No Doubt singer was the most memorable moment.
This is simply the icing on the cake, he continued, because "I kind of stopped checking things off my list of great accomplishments in my life when I married Gwen, so this is just icing on the cake."
"I love you so much, and that's the great thing that's happened along this journey," he told her.
From 2002 through 2016, Stefani was married to musician Gavin Rossdale. All three of Gwen's boys trace their ancestry back to Gavin.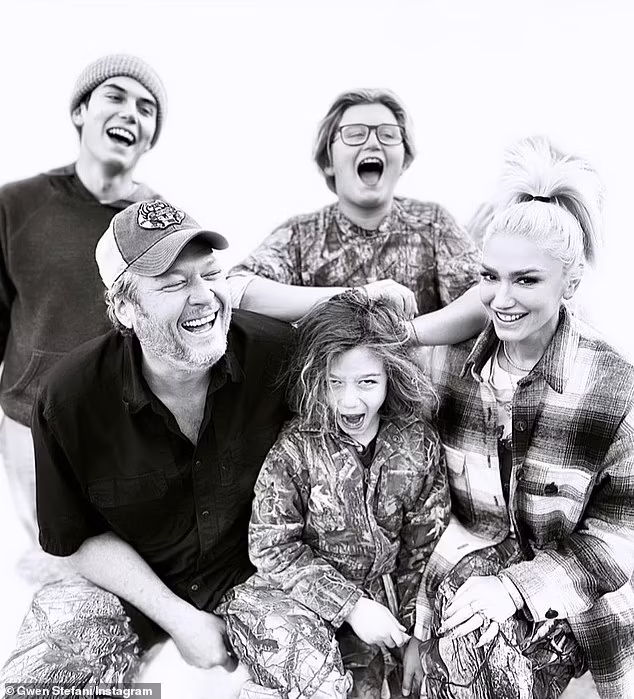 The Hey Baby singer and Shelton first encountered each other while they were both acting as judges on the popular television show The Voice.
The couple, now married, met in 2015 and wed in 2021.
In an interview with Elle, Stefani discussed her marriage, saying that she always knew she would marry her current husband.
"I feel like my spiritual journey has really guided me towards this place of peace. Now I just need to figure out how to do the rest of my life," she remarked.
The eight-time Voice winner and his partner, singer Gwen Stefani, have a $13.2 million mansion in Los Angeles' Encino area, but they're happiest when they're at their 1,382-acre 10 Point Ranch in his home state of Oklahoma.
You Make It Feel Like Christmas (2017), Go Ahead And Break My Heart (2016), and Happy Anywhere (2021) are the four duets issued by the married pair.