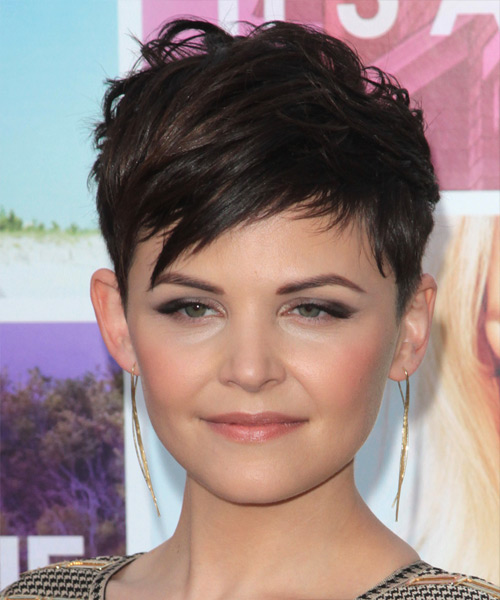 Ginnifer Goodwin is proof that every woman should acquire a short haircut (or at least experiment with wigs) before she dies. Goodwin's outfits and makeup have become edgier and more colourful since the "Once Upon a Time" actress went scissor happy and debuted that pixie hairstyle we all love.
Her hair progression is bringing us down memory lane. What a trip it's been…
List 10 of Ginnifer Goodwin's favorite hairstyles
Layered dark brunette pixie haircut with side swept bangs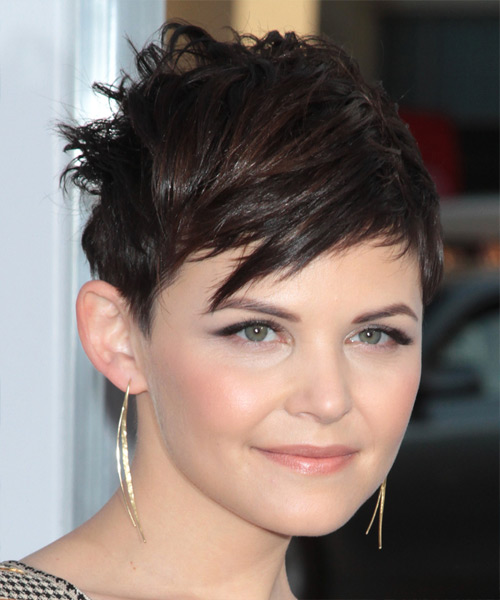 The short, close-to-the-head back and sides of this trendy cut flow into longer, razored layers on top, which give the style its signature texture, height, and shape. A small amount of styling product and regular trims are all this flexible 'do requires to look its best.
The top shaggy layers are jagged cut to allow movement and softness, providing a spectacular finish to an otherwise plain style. To keep its form and elegance, this cut requires regular trims.
Short wavy chocolate brunette hairstyle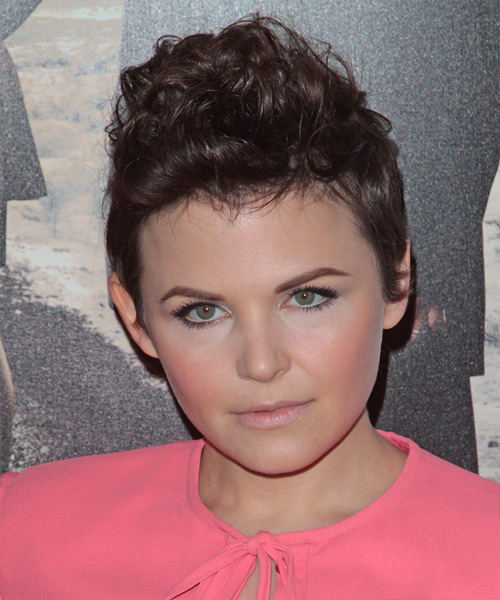 This short and trendy hairdo is given contrast by having waves done through the top and then smoothed down across the sides and back. If you have a round face, this is a simple look to accomplish with the appropriate materials.
Layered dark mocha brunette pixie haircut with side swept bangs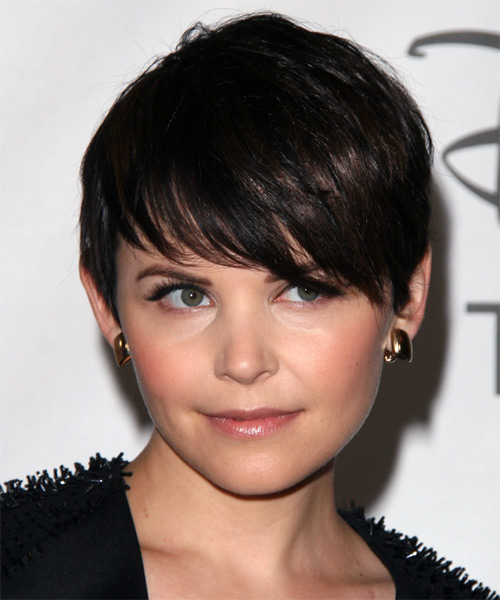 Ginnifer Goodwin's face is so versatile that it looks great with her new pixie hairstyle. This pixie-like haircut is tapered in at the sides and back and gradually transitions into jaggedly cut layers at the top, which lie flat to contour the head and showcase the voluminous ends.
Black pixie haircut with layered bangs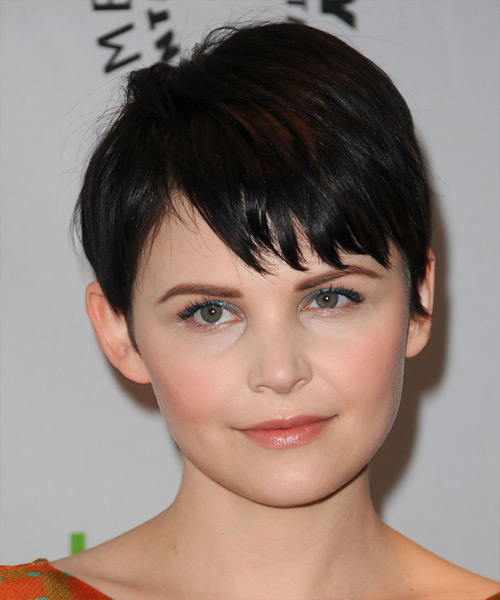 This low-maintenance, flirtatious cut is ideal for framing a round face since the sides and back are tapered into the head while the top is jagged. Those with naturally straight hair would benefit most from this haircut, although it does require frequent cuts every four to six weeks and the use of a product to add hold and shine.
Dark brunette pixie haircut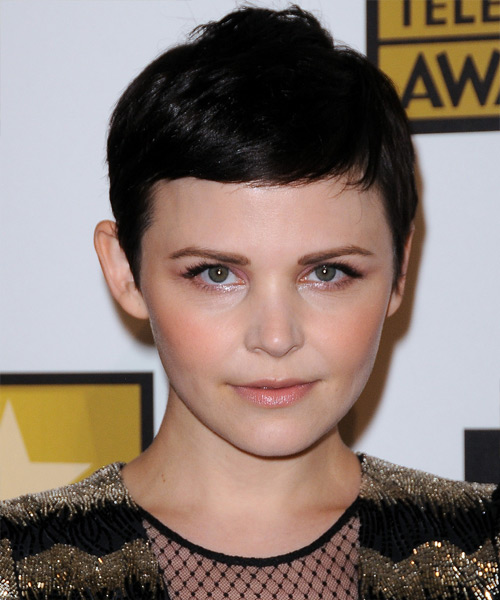 This short black mane is cut tight to the head and swept up and over the ears, integrating into the jaggedly trimmed top layers. This pixie cut may be worn down and sleek or up and untidy to suit your mood. Maintaining this look requires regular cuts.
Short straight dark brunette hairstyle with side swept bangs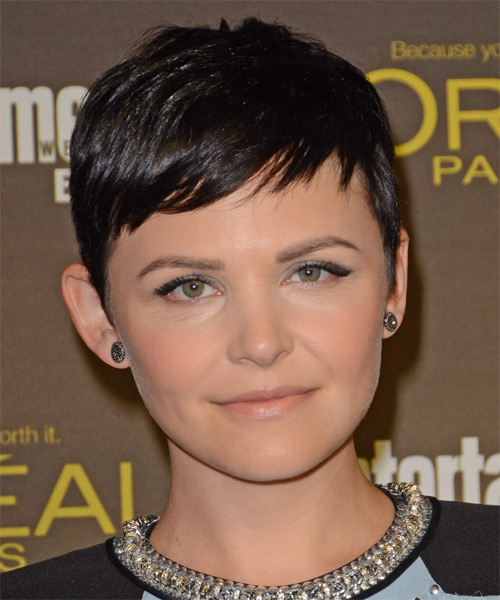 The back and sides of this short and flexible style are cut short, but the top is left long enough to be worn flat with some texture, or spiked up for a sloppy, playful, and funk-inspired look. Hold and shine can be achieved with just a dab of the product.
Short straight hairstyle with side swept bangs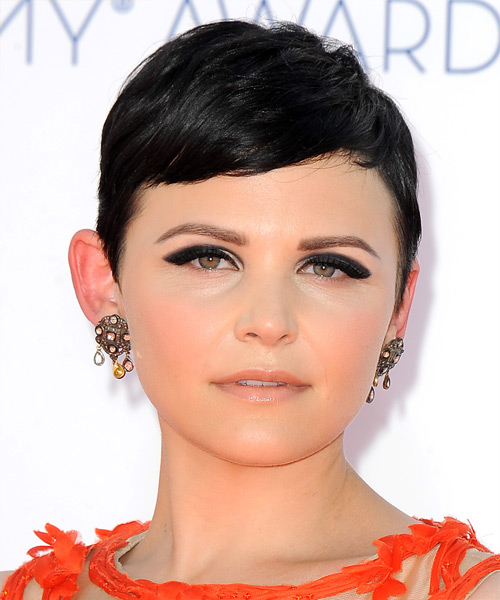 This short, basic 'do is tapered at the back and sides toward the head for a clean look. The crown length is both jaggedly chopped and smoothed down to curve the skull, creating a stunning overall effect.
Short straight black ash hairstyle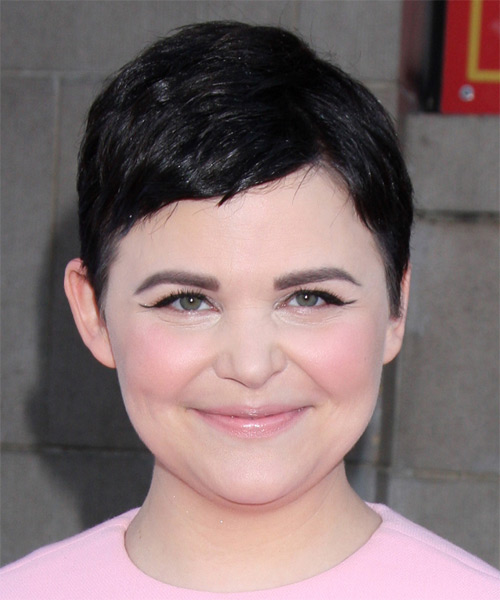 This dark 'do has a tapered back and sides that preserve a clean look and feel, transitioning into a jagged top length that is swept to the side for attitude.
This cut is ideal for men who desire an appearance that can be maintained with minimal effort and regular trims. You need very little of this to achieve shine and hold.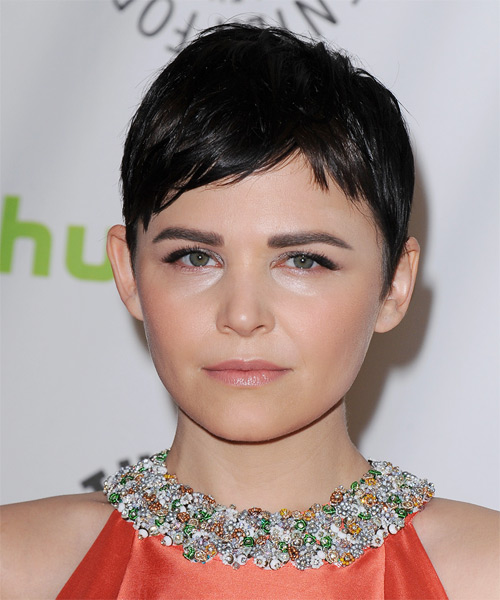 This short style is tapered at the back and sides and jagged at the top to create a feminine pixie cut. This carefree hairstyle is ideal for folks with fine to medium hair because it requires only occasional cuts to look its best. You need very little styling aid to achieve this look.
READ MORE: