A recent Genshin Impact leak shows a new boss to face, as well as a new fighting event featuring the Onikabuto in the upcoming 3.4 update.
Genshin Impact 3.4 Leak Showcases New Fighting Event And Boss
Of course, the Onikabuto fighting event was one of the features that was revealed, but other than the fact that there would be a fight between the beetles, not much else was revealed in this leak. This event would be similar to the Fungus Frenzy event in that players would instruct the Onikabuto to engage in 1v1 combat, but on a much smaller scale.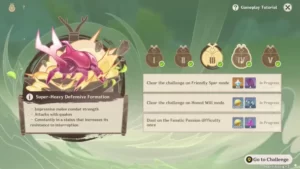 It appears that there will be five distinct levels of difficulty, each of which will award players with Primogems, Talent Books, and level-up materials for their victories. Every day, a new enemy will appear, and each of these new enemies must be defeated in order to claim the rewards and progress to the next level of the event.
One of the other additions that is teased to be coming with the update is an event that has yet to be named but appears to be the 3.4 Lantern Rite. We knew previously that this was coming with the latest update, and there have been several mentions of Liyue in the event descriptions.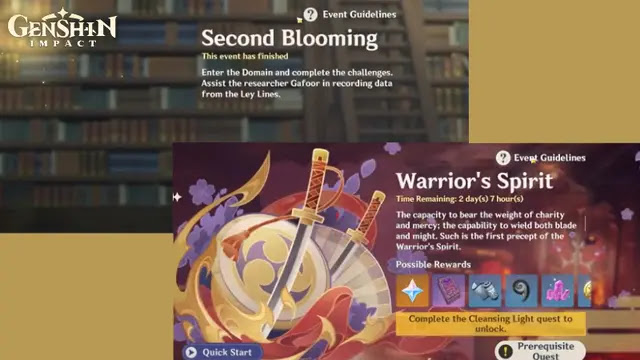 Another addition that is hinted at being included in the update is an event that hasn't been given a name but seems to be the 3.4 Lantern Rite. Since Liyue has been mentioned several times in the event descriptions, we knew that this would occur with the most recent update.
Finally, it appears that the 3.4 updates will include a combat event called Warrior's Spirit, a domain event called Second Blooming, and an entirely new location in the Sumeru desert. Players will be able to encounter a snake-like normal boss in this new location.
These leaks were initially provided by Timer, a Twitter user. His account has since been deleted, so we can't link to it here, but information about the Onikabuto Fighting Event and the Event Overview can still be found on Reddit.