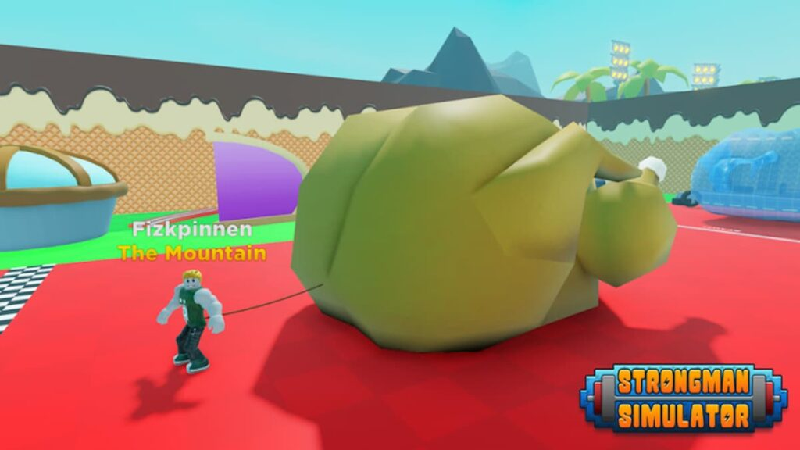 What are Roblox promo codes?
These are codes that you can use to get free cosmetic items for your avatar! You can equip them to your character in the Roblox Avatar area. You will keep these items permanently, so don't worry about them disappearing. However, make sure to redeem the codes as soon as possible as they will expire after a certain time.
Unfortunately, we don't know when new codes are coming to Roblox, so these are just as amazing to you as they are to me! If there's new code, we'll usually include it at the top of the page, so it's the first thing you see.
Free Roblox Strongman Simulator codes (Working codes):
HOLIDAY—Redeem for 10 minutes of 2x Workout
400M—Redeem for a Reward
100M—Redeem for a Boost
Chad—Redeem for a Rubber Duck
10m—Redeem for a Reward
25k—Redeem for x2 Energy Boost
1500likes—Redeem for x2 Energy Boost
5000likes—Redeem for x2 Energy Boost
10000—Redeem for x2 Energy Boost
strongman—Redeem for a Pet
How to Redeem Codes in Roblox Strongman Simulator ?
Follow 3 steps below to redeem code :
1. Go to the CODES circle in the starting area. It will be to your left, and will have giant floating letters saying CODES.
2. When a text box appear => paste the code from list working codes above
3. Click Redeem button to get your rewards.
What is Strongman Simulator ?
Strongman Simulator asks players to carry heavy objects to increase their strength, unlock new areas, search for treasures, and complete quests to get various rewards. Outrun your competition by using energy to gain power and overcome obstacles.