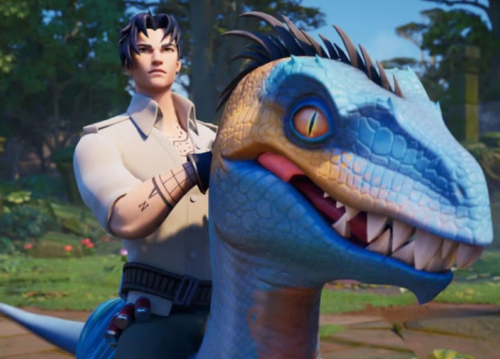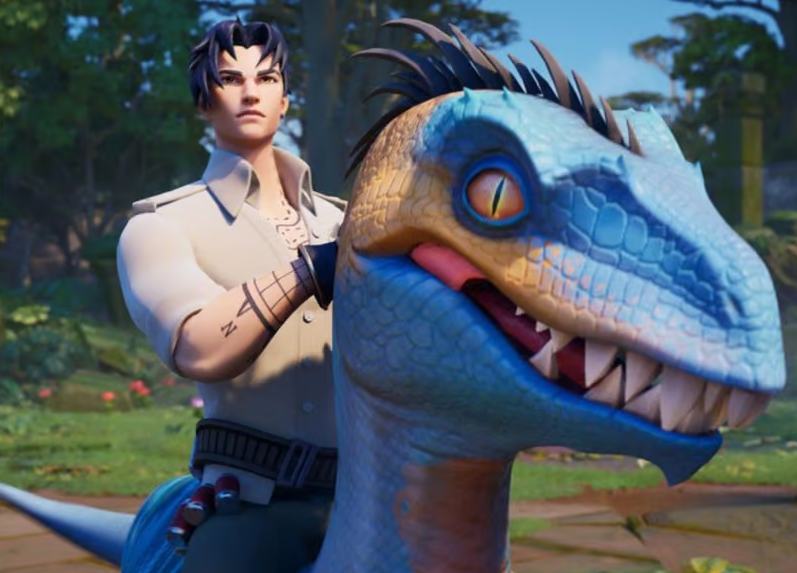 The Fortnite v25.10 update brought a lot of new content to the popular video game.
Fortnite Update 3.94 Patch Notes v25.10 details :
YOU "KINET" SEE ME
Embrace stealth by equipping Cloak Gauntlets, made with reflective Kinetic Ore. Cloak Gauntlets allow you to blend near-seamlessly with your surroundings, and can be obtained from the ground and Chests. You'll be covered in Kinetic Ore for a limited time before the gauntlets enter a cooldown, but because the gauntlets possess unlimited charges, you can cloak yourself again and again!
Though you're unable to attack while using Cloak Gauntlets to cover yourself, you can end your cover early by unequipping the gauntlets or swapping to another item in your inventory.
RELIK'S MK-ALPHA ASSAULT RIFLE
The MK-Alpha Assault Rifle — a fully automatic assault rifle with an attached red-dot sight — debuted last week. And now a Mythic version is on the Island: upon defeat, not only will Wildguard Relik drop his Cloak Gauntlets, but he'll also drop Relik's MK-Alpha Assault Rifle! Pick up this Mythic weapon to pack a whole lot of power.
WILDGUARD RELIK'S CLOAK GAUNTLETS
Wildguard Relik has emerged in the jungle. Defeat this boss and Wildguard Relik's Cloak Gauntlets will be yours for the taking! With this Mythic version of the gauntlets, you'll be able to cover yourself in reflective Kinetic Ore longer, with a shorter cooldown.
MAKE THE HEAT OF BATTLE HOTTER
As if the jungle climate wasn't already hot, the Flare Gun has been unvaulted! Use the Flare Gun to start a spreading fire on enemies' structures. Don't wanna face the heat of somebody else's Flare Gun? Cover yourself in mud to avoid being marked!
You can find Flare Guns from the ground as well as Chests
MUD WARRIOR
While in mud or covered in it, you'll regenerate Health and Shield.
SHOCKWAVE GRENADES IN ZERO BUILD
Shockwave Grenades have been unvaulted in Zero Build, findable from the ground and Chests.
REALITY: AUGMENTED AND WILDER
Two new Reality Augments make their debut in v25.10! Augment your reality with:
SMG EXTENDED MAG
Your SMGs will have increased magazine size.
Also, the Tracker's Armory Reality Augment is unvaulted. Activate this Reality Augment to get a Flare Gun instantly (and of course a Shadow Tracker!).
Note: This Season, as new Reality Augments debut and previous ones are unvaulted, they will be immediately unlocked.
MISCELLANEOUS UPDATES
Chickens and Sky Jellies have been vaulted.
The population of wolves and that of boars have been reduced.
The frequency of fishing spots has been reduced.
RANK RESET
As announced previously in our recent Ranked blog post, we have reset everyone's ranks for Battle Royale and Zero Build in v25.10 as part of Ranked Season Zero. This is a planned test of resetting ranks before the launch of Chapter 4 Season 4 Ranked.
Your Ranked Urgent Quest completion in Season Zero has not been reset. However, the appearance of your Burn Bright Emote may be updated to reflect your new Battle Royale or Zero Build rank. Your ranks at the time of the reset helped determine your v25.10 ranks, just as would happen in a turnover between Ranked Seasons.
CHAPTER 4 SEASON 3 SUPER LEVEL STYLES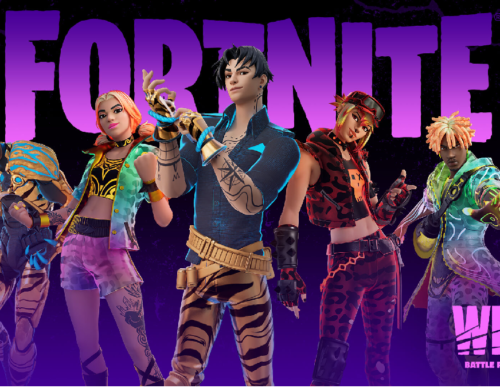 Look stylish, look scorchin'. In the Bonus Rewards section of the Battle Pass tab, bonus Styles for Battle Royale Chapter 4 Season 3 Battle Pass rewards have been available for players who progress past Level 100. With v25.10, Chapter 4 Season 3's Super Level Styles have been added as bonus rewards!
The Super Level Styles this Season? Progress past Level 125 during Chapter 4 Season 3 and start unlocking the Wildscorch, Confetti Claw, and Regal Hunter Styles for the Mariposa, Rian, Lorenzo, Relik, and Trace Outfits.
Fornite Wiki
Fortnite
Genre(s)
Survival, battle royale, sandbox
Developer(s)
Epic Games
Publisher(s)
Platform(s)
Windows, macOS, Nintendo Switch, PlayStation 4, PlayStation 5, Xbox One, Xbox Series X/S, iOS, Android
First release
Fortnite: Save the World July 25, 2017 (early access)