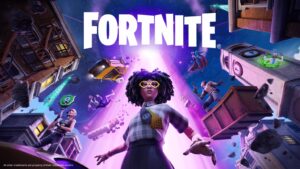 There have been leaks circulating for some time now that Fortnite will be getting a first-person mode; here's everything we know about it so far.
When will Fortnite's first-person mode be released?
Since its release in 2017, Fortnite has kept things fresh in a number of ways, including the addition of new gameplay features. As of Chapter 4, a new Reality Augment perk system was introduced, and a new mode, Zero Build mode, was added for players who prefer a more classic take on the battle royale format. The heavily rumored first-person mode, on the other hand, is something that fans are still waiting for.
Unfortunately, Fortnite developer Epic Games has been tight-lipped about first-person mode, so no official release date has been set. However, leaks suggest that it may arrive sooner rather than later.
ShiinaBR, a leaker for Fortnite, claims that the feature will be implemented later in 2023. It's unlikely to appear in Chapter 4 Season 2, but it could appear later in Season 3 or Season 4.
Fortnite first-person mode leaks
While details about the first-person mode are scarce at the moment, we have received a few hints that it is in active development. The first came from HYPEX in 2022, who claimed that preliminary work on the feature had begun.
FIRST PERSON CAMERA IN FORTNITE 🔥

This update Epic began working on some stuff about first person camera mode but there's no other info about it at the moment as it looks like it's still in early development. Would work REALLY well for the Zero Build Modes 👀 pic.twitter.com/PIRRmdLyp0

— HYPEX (@HYPEX) June 7, 2022
Then, with the release of Fortnite's version 23.30 update, we got our first look at what the first-person mode might look like when it finally arrives. Video footage of players using first-person perspective with weapons like the Scar's iron sights began to circulate.
First-person perspective only appeared when aiming, so this was obviously a glitch, but leaker Shiina insisted that "the final product probably won't look much different."
Here's our first look at what First-Person will look like once it comes to the game later this year 🔥

What you see in this video is obviously a bug, but the final product probably won't look much different.

(via @TwIInXD & @ralisdumb) pic.twitter.com/VcOPWkgXNo

— Shiina (@ShiinaBR) January 31, 2023
So far, that's all we know about Fortnite's first-person mode.
About Fortnite 
Fortnite
Genre(s)
Survival, battle royale, sandbox
Developer(s)
Epic Games
Publisher(s)
Platform(s)
Windows
macOS
Nintendo Switch
PlayStation 4
PlayStation 5
Xbox One
Xbox Series X/S
iOS
Android
First release
Fortnite: Save the World
July 25, 2017 (early access)
Latest release
Fortnite Creative
December 6, 2018