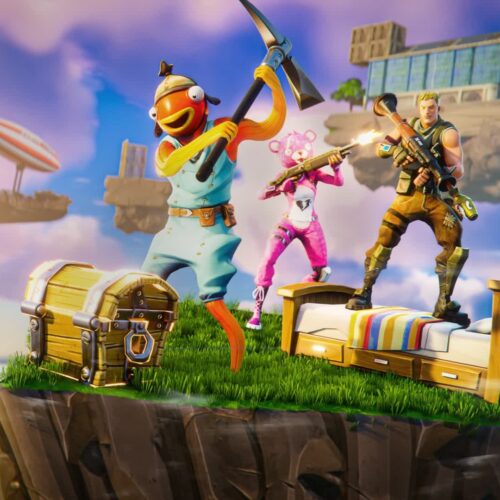 Fortnite players are eagerly anticipating the arrival of Chapter 4 Season 4, which promises to bring a plethora of new content to the popular video game.In this article, we will delve into the details of the upcoming season, including its release date, potential map changes, new content, and the highly anticipated Battle Pass.
Fortnite Chapter 4 Season 4: Release Date & Start Time :
Epic Games has confirmed that server downtime for the Fortnite: Chapter 4 Season 4 update will begin on Friday, August 25th at 2AM ET / 6AM UTC / 7AM BST.
The Season 4 downtime is now confirmed to start at 2am ET on August 25!

— Shiina (@ShiinaBR) August 8, 2023
Fortnite Chapter 4 Season 4: When Will Servers Be Back Up?
Fortnite servers typically come back online within 2 to 3 hours. If this remains the case, Fortnite Chapter 4 Season 4 will likely begin on Friday, August 25th at around 5AM ET / 9AM UTC / 10AM BST.
Fortnite Chapter 4 Season 3 Live Event
While no official announcement has been made by Epic Games regarding a live event to conclude Chapter 4 – Season 3, various leaks have surfaced, hinting at the possibility of such an event. Speculations arose after players noticed changes to the telescope on the island, including the appearance of stars and the moon. Leaked files mentioning 'Rift Gate' and 'Sky Tear' further fuel the anticipation of a significant event occurring in the sky, possibly to mark the end of the current season and pave the way for the next.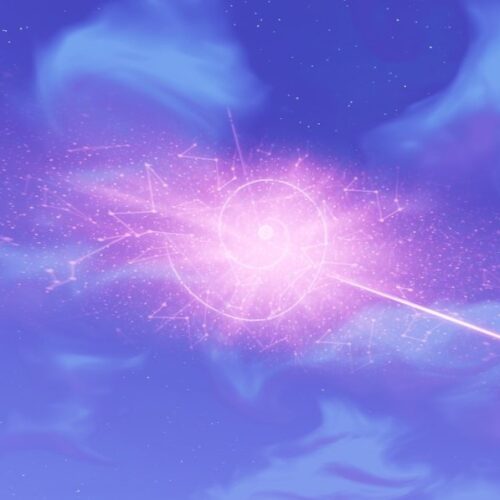 Fortnite Season 4 Battle Pass
The Battle Pass for Season 4 is shrouded in mystery, with no official confirmation on its contents. However, it is anticipated to feature at least eight new outfits, including a potential collaboration outfit at the top tier.
The Fortnite Season 4 Battle Pass will likely be priced at 950 V-Bucks, equivalent to the smallest V-Bucks bundle in the Fortnite store.
Fortnite Chapter 4 Season 4: New Leaks and Speculations
Gameplay changes
Big changes are brewing for Fortnite Chapter 4 – Season 4 based on recent leaks. Fan favorite weapons like the sneaky Suppressed Sniper Rifle and explosive C4 mines could make a triumphant return to the item pool. Armored Walls were also uncovered in the game files, suggesting new defensive options may be on the horizon.
Map Changes
Leaks and community speculations suggest that Fortnite Chapter 4 – Season 4 will bring more map changes. The melting ice in the jungle biome indicates the potential arrival of a new desert biome on the map. Additionally, there have been talks of a volcano making its way into the game, as teased in the battle pass content. Players can expect the map to undergo dynamic transformations, keeping the gameplay fresh and exciting.
SEASON 4 INFO

– New Radio Towers Landmark/POI where a version of the Highcard Bosses will Spawn

– Vampire Boss

– Llamas/Raptors Vaulted

Previously Leaked:
– Desert Biome (?)
– Armored Cars (?)

Info:@Wensoing | #Fortnite pic.twitter.com/QKRGEBTdMO

— Ako | Fortnite News 🌑 (@FNChiefAko) July 26, 2023
According to the leaked files, players can expect new Radio Tower Landmarks or Named Locations on the island. Similar to the IO Outposts in the previous season, these towers may serve as forward bases or scouting bases.  As per the leaks, the Radio Towers will likely host Highcard NPC Bosses, providing players with an opportunity to engage in combat and earn the Vault Keycard.
New Vampire NPC Boss
In addition to the Highcard NPC Boss, a new Vampire NPC Boss is rumored to be introduced in the upcoming season. As Chapter 4 Season 4 coincides with Fortnitemares 2023, this leak aligns well with the theme. However, some players remain skeptical, given the disappointment they experienced during Fortnitemares 2022.
Fortnite is working on a new 'VampireBoss'.
– LagerEventData_VampireBoss

My best guess would be for next Season / Halloween!

— FortTory – Fortnite leaks & news (@FortTory) July 26, 2023
Potential Vaulting of Llamas and Raptors
Surprisingly, there are indications that Llamas and Raptors may be vaulted. Llamas have been a staple in the game since its early days, and Raptors were introduced to enhance the Jungle Biome. The reasons behind this potential removal remain unclear, and even data miners are unsure of the implications or the reasoning behind Epic Games' decision.
Upcoming Armored Vehicles
The development of Armored Vehicles has been in progress, and leaks indicate that they may be introduced in Chapter 4 – Season 4. These vehicles are likely to bring a new dynamic to the game, offering players enhanced protection and firepower during battles.
Epic is working on new Armored Cars for next season!

There will also be special NPCs which will drive around in them codenamed "ArmoredCarGoons"

(via me & @Loolo_WRLD)#Fortnite pic.twitter.com/QygGaIQ5O7

— Wenso (@Wensoing) May 2, 2023
With the release of Fortnite Chapter 4 – Season 4 just around the corner, players can look forward to new adventures, map changes, and a rewarding Battle Pass. While many aspects are yet to be officially confirmed, the excitement is palpable as the future of Fortnite unfolds. Keep an eye out for updates from Epic Games as they unveil more details about the highly anticipated Season 4!
Related: