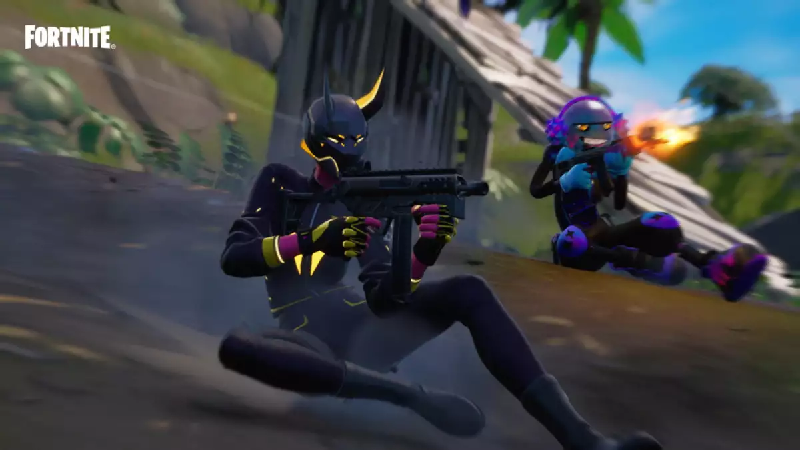 Fortnite Chapter 3 Season 4 : All new weapons
All of the new weapons this season feature Chrome in some way, whether that's using it as a throwable item or finding weapons that have been affected by the material.
EvoChrome Shotgun
EvoChrome Burst Rifle
Chrome Splash
Only two weapons, the EvoChrome Burst Rifle and EvoChrome Shotgun confirmed by Epic Games, will possess chromatic powers once consumed by this malevolent substance.
Fortnite Chapter 3 Season 4 : All unvaulted weapons
While Chrome weapons have been added to Fortnite, there are also a number of returning weapons that players will have access to in Chapter Three, Season Four. These existing and unprotected weapons include:
Sidearm Pistol
Prime Shotgun
Ranger Assault Rifle
DMR
Lever Action Shotgun
Rapid Fire SMG
Suppressed Submachine Gun
Hunter Bolt-Action Sniper
Grenade
Firefly Jar
Harpoon Gun
Boogie Bomb
Shockwave Grenade
Shadow Tracker (Exotic)
The Dub (Exotic)
Boom Sniper Rifle (Exotic)
All New Fortnite Chapter 3 Season 4 Items
Fortnite Chapter 3 Season 4 also introduces new elements that will enhance existing gameplay mechanics and allow you to employ unique strategies to gain an advantage.
Chrome Splash
D-Launcher
Port-A-Bunker
Vault Keys
Fornite Wiki
Fortnite
Genre(s)
Survival, battle royale, sandbox
Developer(s)
Epic Games
Publisher(s)
Platform(s)
Windows, macOS, Nintendo Switch, PlayStation 4, PlayStation 5, Xbox One, Xbox Series X/S, iOS, Android
First release
Fortnite: Save the World July 25, 2017 (early access)