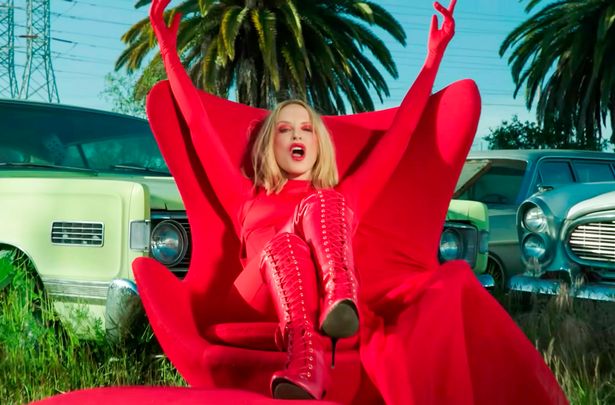 Kylie Minogue, who is now 54 years old, is turning up the heat in the new music video for her comeback single "Padam Padam."
Kylie Minogue stans say they fell in love with her at first sight when they saw her in that corset
Kylie's return has been highly anticipated for the past three years, ever since the release of her 15th studio album, Disco.
Padam Padam, the lead single from Australian pop icon Kylie Minogue's next album Tension, has been enjoying a successful return to the charts.
Smoldering in a series of daring red costumes against the compelling backdrop of a junkyard, the singing star has built up quite the buzz.
Kylie, dressed in red with her equally daring backup dancers, performs a fascinating routine that pays homage to her status as a dance superstar.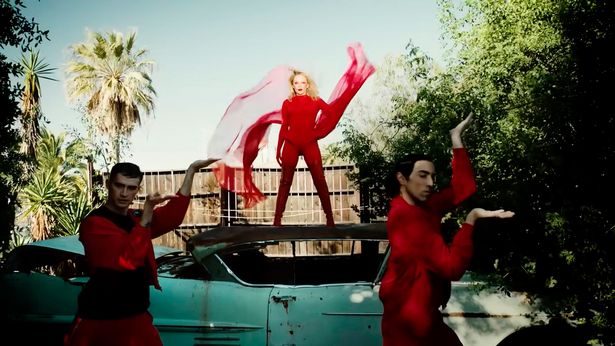 She wears a corset and a figure-hugging bodysuit, and to amp up the sex appeal, she wears thigh-high scarlet leather boots with a sensual lace-up front.
Kylie has teased fans by describing her upcoming album as a "blend of personal reflection, club abandon, and melancholic highs."
Padam Padam, produced by Lostboy, is an electro-themed track with memorable hooks like "When your heart goes / Padam Padam / I hear it and I know / Padam Padam / I know you wanna take me home."
Kylie explained how she approached making this album: "I embarked on this album with a fresh mindset and a blank canvas."
"The album didn't have a central concept like my previous two releases; rather, it focused on conveying the emotion, humor, or fantasy of each individual song."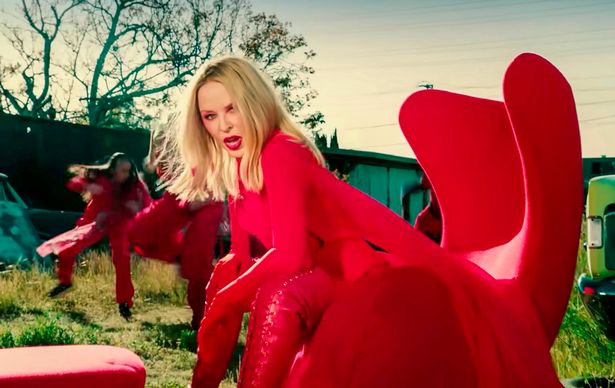 She went on to say that she was eager to honor the individuality of each song and to welcome creative independence.
"The album is a mix of songs I have written and songs which really spoke to me."
"I wanted to celebrate each song's individuality and to dive into that freedom. I would say it's a blend of personal reflection, club abandon and melancholic high."
"Making this album helped me navigate challenging times and celebrate the now. I hope it accompanies listeners on their own journeys and becomes part of their story."
Many of the star's admirers used the word "perfection" to describe her youthful appearance.
"You are absolutely perfect!"
"It was love at first sight", he said. "You are very stunning."