Kim Kardashian has disappointed fans by claiming she cooks vegan chicken nuggets for her four children's dinners in an air fryer. Because of her hectic schedule, followers believe the successful businesswoman would likely enlist the assistance of a professional chef at home.
Is Kim really cook dinner for her children?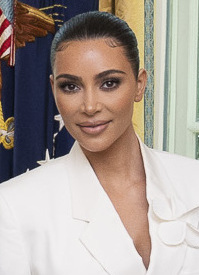 The 40-year-old joined Beyond Meat as their newest chief taste consultant in May. Previously, the SKIMS founder was accused of not eating the food in a previous advertisement. In response to the allegations, the celebrity later posted a video of herself eating the product to prove the critics wrong.
Fans, on the other hand, are not convinced by the latest advertisement.
They claim Kim hires a "private chef" to help with her meals after hearing Kris Jenner speak about having a cook in an episode of The Kardashians. However, the reality star has never stated whether she has professional help with her family and busy life.
Kim took to her personal Instagram account on November 7 to share an ad with Beyond Meat in which she revealed she cooks vegan chicken nuggets in an air fryer.
She said: "As a busy mom, I'm always looking for quick and easy options to feed my family that are both healthy and delicious."
"My current go-to for a quick meal is to put Beyond Chicken Nuggets in an air fryer. In less than ten minutes, you can make a delicious, plant-based protein option that everyone in the family will love. It's the easiest way to move on."
Critics of Kim Kardashian have emerged from the woodwork, as many assumed the reality star had her own 'private chef' to prepare meals for her and her four children.
According to one commenter: "Kim, please, you have a full-time chef … leave the nugget commercials to the D-list reality stars."
A second claim was made: "She has a chef, what would she know about air fryers lol."
Another joke was: "I need North to confirm this, lol."
Kim faced backlash in May after her first commercial with Beyond Meat failed to show her fully eating the burger.
People took over the comments section, pointing out that she pretended to chew while taking a bite of the burger.
Days later, she posted a behind-the-scenes video of herself, proving she did eat the burger during the viral commercial. She also posted videos of herself eating other brands' products.
"Come on, guys," she wrote in the caption.