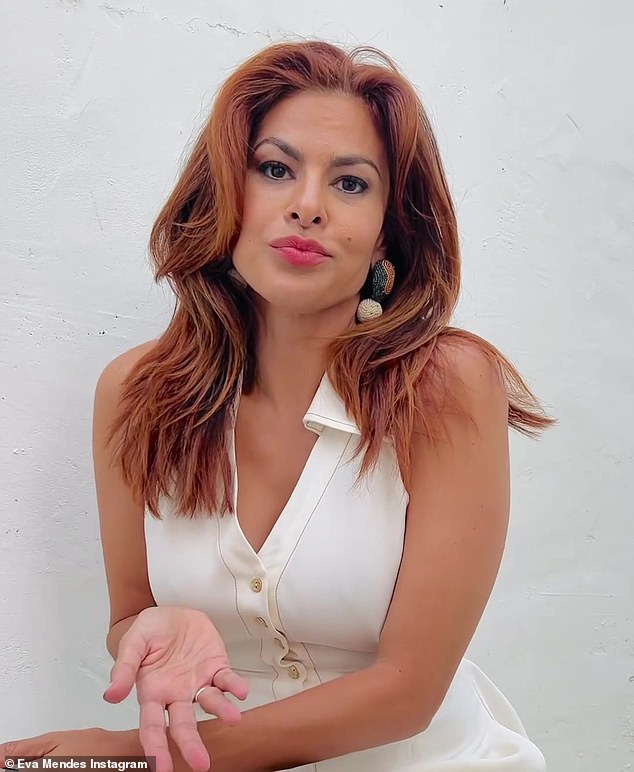 Eva Mendes flaunted her modeling skills in a series of throwback images from a recent trip to Miami.
Eva Mendes shows off her delicate beauty in the latest series of photos

The Hitch actress looked stunning in a Cult Gaia cream gown as she posed seductively against a pastel blue garage door at sunset.
She flashed just a hint of cleavage, and the backless shape of the dress teased her toned waist.
Eva brushed her fingers through her auburn hair, revealing a pair of earrings from Susana Vega Jewelry.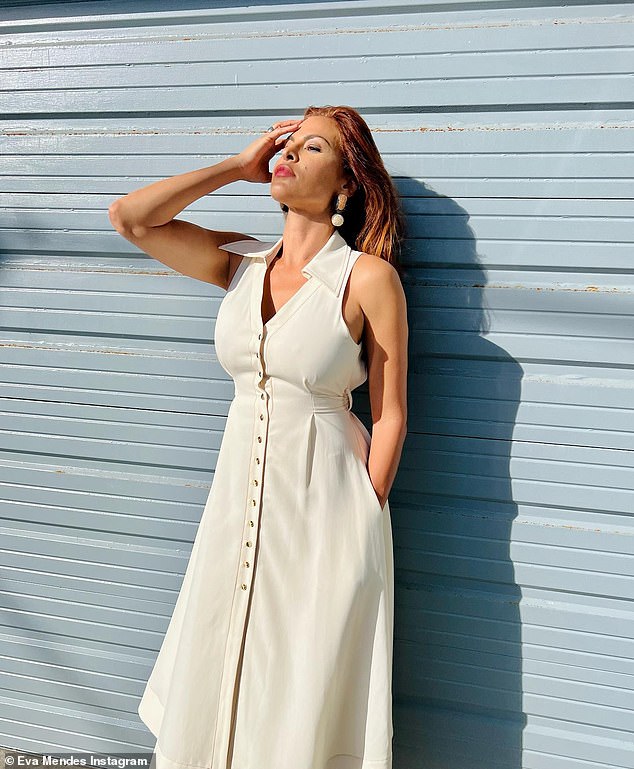 On Wednesday, she posted the seductive photos and a small video on her Instagram account, writing, 'Missing Miami.'
In one photo, the mother-of-two showed off her lovely side profile while sliding her hands into her dress's pockets.
In another, she was seen walking away from the camera, her hair sweeping behind her.
In a brief video clip to end her slideshow, the 2 Fast 2 Furious actor gave her fans a close-up look at her soft glam makeup.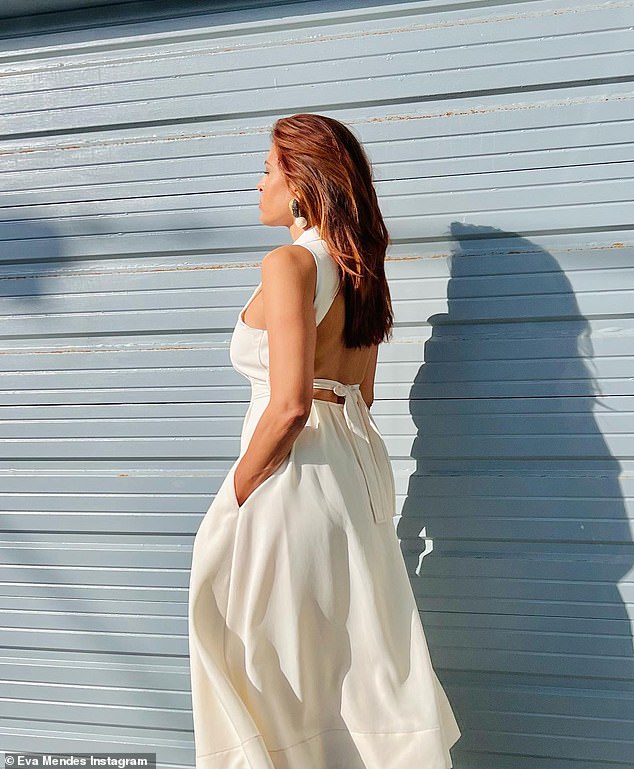 Eva stated in her caption that she is'ready for [summer]' and offered specifics about her wardrobe.
'All I need is [sun], coño!' she exclaimed.
Her recent message comes after she expressed her support for her sexy husband Ryan, who stars in the upcoming Barbie film.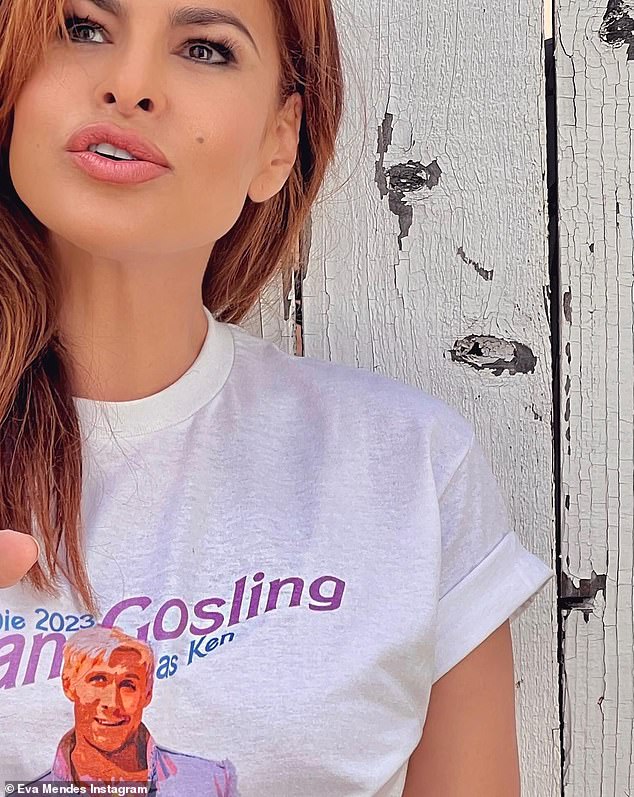 She recently wore a T-shirt with Ryan as Ken on it. The copy said, 'Barbie 2023: Ryan Gosling as Ken.'
She sat on the ground, cross-legged, in front of a weathered white wood fence.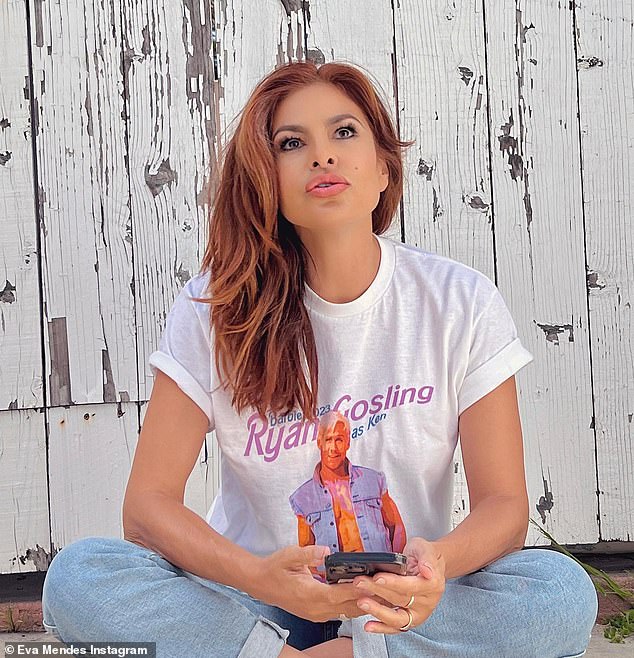 'Got that real big Kenergy. Coz girls is players too.' the Training Day star captioned the image.
Her copper hair was parted on the side and fanned away from her face. Her skin sparkled and her makeup was sun-kissed.
Eva and Ryan have been married for nearly 12 years and have two kids, Esmeralda, 8, and Amada, 7.
SEE MORE: