With her raunchy Halloween costume, tennis star Eugenie Bouchard has sent fans wild on Instagram.
Eugenie has garnered 2.4 million Instagram followers through her tennis career and has built a huge following online.
Taking to social media, the former Wimbledon finalist shared pictures of her Halloween celebration.
She uploaded a series of snaps onto her Instagram account showing off her raunchy Catwoman ensemble, complete with matching trousers and lace top.
Her pictures show her standing on a balcony overlooking Montreal, Quebec in a variety of poses.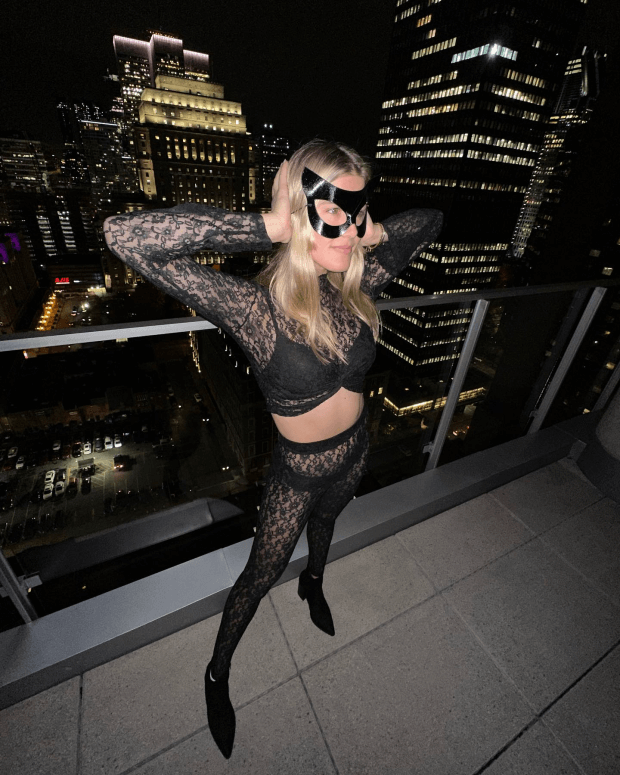 It was clear that her fans appreciated the snaps as comments flooded the comments section.
One fan penned, "Beautiful."
One person wrote: "What a dream woman."
Another said: "Stunning."
Another commented: "I'm obsessed with the lace top."
In addition, another fan commented, "Wow, that costume looks so cute on you."
Bouchard will join the pickleball league next year, a fast-growing sport that uses plastic paddles and hollowed-out plastic balls on a smaller court than tennis.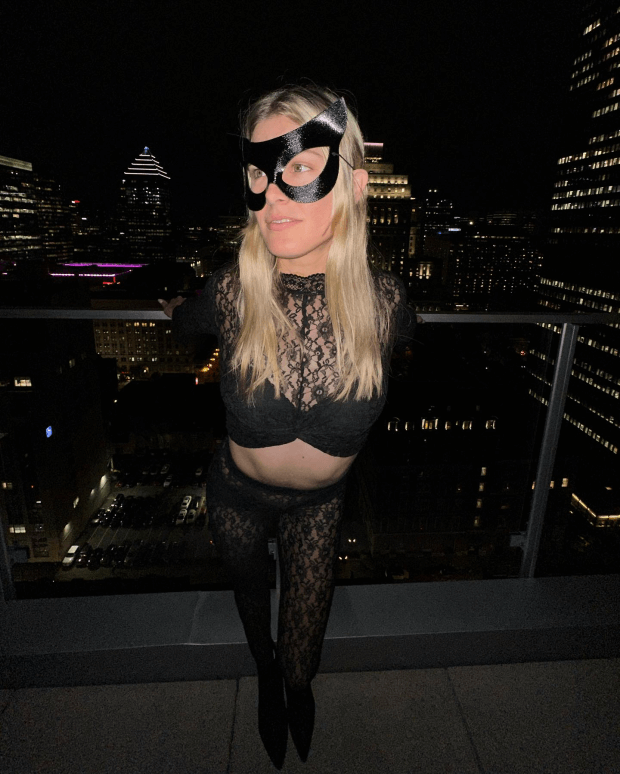 Read next :
About Eugenie Bouchard :
A Canadian professional tennis player, Eugenie "Genie" Bouchard reached the final of the Wimbledon Championships in 2014 as the first Canadian-born player to represent Canada in a major singles tournament.
Bouchard also reached the semifinals of the 2014 Australian Open and 2014 French Open. Having won the 2012 Wimbledon girls' title as a junior, she was named WTA Newcomer of the Year at the end of the 2013 WTA Tour. Bouchard received the WTA Most Improved Player award for the 2014 season and reached a career-high ranking of world No. 5, becoming the first Canadian tennis player to be ranked in the top 5 in singles.