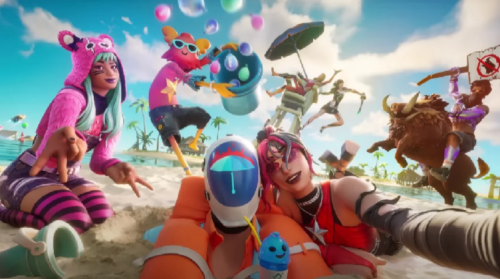 Fortnite Creative 2.0 release date & time :
The Fortnite Creative 2.0 release date is scheduled for March 22, and the leaks suggest it will launch at 10:30 PDT, 13:30 EST, and 17:30 GMT.
This leak comes from creeper_ on Twitter, who shared a screenshot of the Epic Games store UEFN page database. This database suggests the app to unlock at 17:30 GMT.
UEFN Official Release Time
– 17:30 GMT = 1:30 PM EST
– Lines up with the end of State of Unreal Livestream (10:30 AM PDT = 1:30 PM EST) pic.twitter.com/Xysz8yxbuJ

— Creeper (@Creeeper_) March 21, 2023
However, there are also reports that it will launch at 09:00 PDT, 12:00 EST and 16:00 GMT.
How to get Fortnite Creative 2.0 Unreal editor ?
You will be able to download the Fortnite Creative 2.0 Unreal editor by downloading it from the e Epic Games store.
Fortnite Creative 2.0 system requirements:
Minimum:
OSWindows 10 64-bit
CPUCore i3-3225 3.3 GHz
Memory8 GB RAM
Recommended:
OS = Windows 10 64-bit
CPU = Core i5-7300U 3.5 GHz
Memory = 8 GB RAM
GPU = Nvidia GTX 960, AMD R9 280, or equivalent DX11 GPU
VRAM = 2 GB VRAM
Additional = NVMe Solid State Drive

Fornite wiki :
Fortnite is an online video game developed by Epic Games and released in 2017. It is available in three distinct game mode versions that otherwise share the same general gameplay and game engine: Fortnite Battle Royale, a free-to-play battle royale game in which up to 100 players fight to be the last person standing; Fortnite: Save the World, a cooperative hybrid tower defense-shooter and survival game in which up to four players fight off zombie-like creatures and defend objects with traps and fortifications they can build; and Fortnite Creative, in which players are given complete freedom to create worlds and battle arenas.
Genre(s)
Survival, battle royale, sandbox
Developer(s)
Epic Games
Publisher(s)
Platform(s)
Windows
macOS
Nintendo Switch
PlayStation 4
PlayStation 5
Xbox One
Xbox Series X/S
iOS[c]
Android[c]
First release
Fortnite: Save the World
July 25, 2017 (early access)
Latest release
Fortnite Creative
December 6, 2018