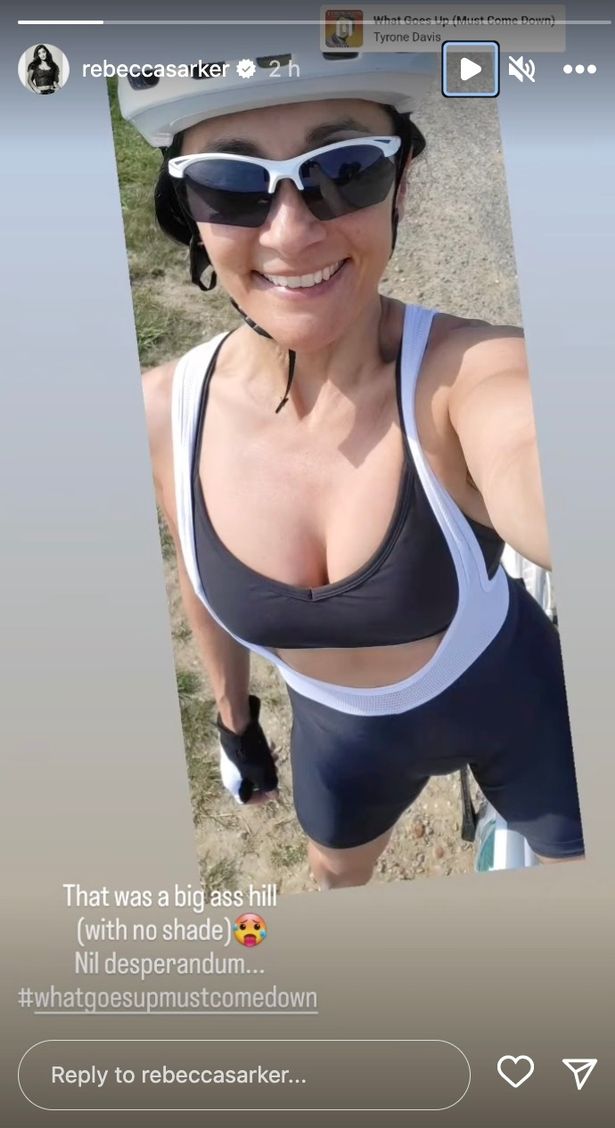 Rebecca Sarker, who is best known for her part on the television show Emmerdale, startled in a revealing riding suit.
Emmerdale's Rebecca Sarker flaunts her stunning physique in a skintight cycling gear
The actress, who plays Manpreet Sharma in the ITV soap, posted a steamy photo on Instagram Stories of herself working out in the summer heat.
While Rebecca Sarker was working out outside and showing off her toned body in a sexy dress, she posted a sensual photo to Instagram to share with her followers.
Her toned abs and tiny waist were on full display in a plunging black sports bra that complemented the outfit.
She wore skintight black cycling shorts with white suspenders that accentuated her bust and drew everyone's attention.
Rebecca beamed as she smiled for the camera, accessorizing her look with a pair of white and black gloves, a pair of sunglasses, and a white bicycle helmet.
After the photo, she wrote, "That was a big ass hill (with no shade)" followed by a sweating emoji."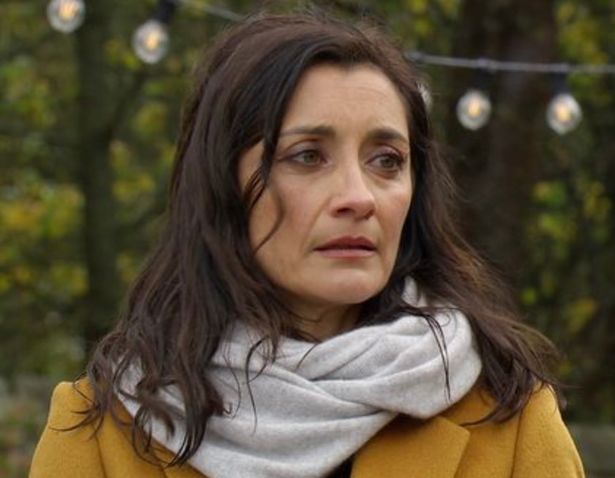 After writing "#whatgoesupmustcomedown," Rebecca added the words "Nil desperandum."
The Emmerdale star has shown off her toned body in several Instagram posts, including this sporty photo of her wearing a black sports bra and blue thong.
She posed makeup-free in front of a mirror for the striking photo, which she captioned with the phrase, "Live thong and prosper."
The actress then explained that she had been sick, but that she was now feeling better and taking the selfie to commemorate her return to the gym.
In her note, she admitted, "It got me guys, the flu. But I'm #backontrack #backtome (almost) and crucially, #backtraining Cheeky pants pose to mark the occasion. Speedy recovery to fellow sufferers."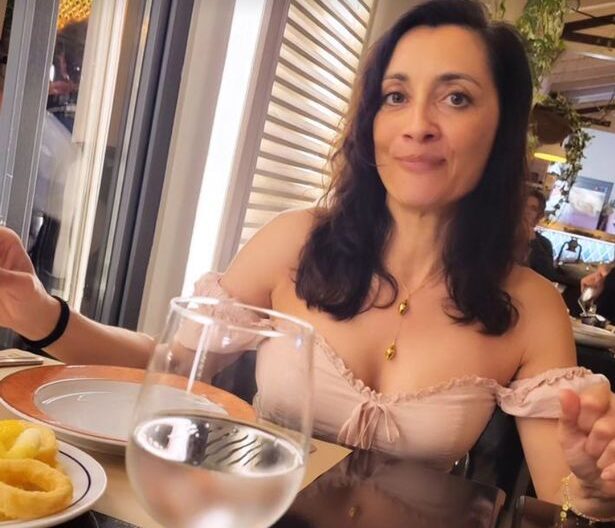 However, Rebecca's style inspired a flood of responses, with many admirers gushing over her beauty.
Another fan gushed, "Looking stunningly beautiful and hot, Rebecca."
Television host Lucrezia Millarini penned, "Uh-oh! Another supporter agreed, "Damn right, the internet is about to break!"
One of the comments reads, "Incredible pic."