This time, Emily Atack broke the internet by posting a behind-the-scenes glimpse at the making of her latest high-fashion photo shoot.
Emily Atack's top gapes wide, revealing her lace bra, in these breathtaking behind-the-scenes photos
The latest photos of the blonde stunner have surely caused a stir online, yet she still manages to captivate her 1.9 million fans.
The ex-Inbetweeners actress posted a photo of herself on Instagram wearing a midi pencil skirt with a daring central cut to show off her stunning curves.
She paired a light linen button-down with a fresh, light-wash denim skirt.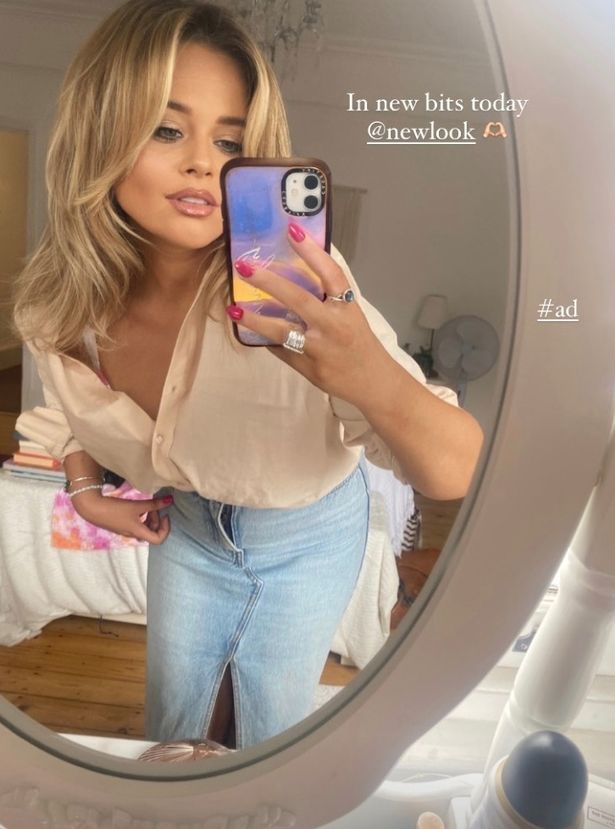 The comic tucked her light shirt into her skirt and left the top three buttons undone for a carefree summertime style.
The TV starlet took a stunning mirror selfie in her room to show her fans a closer view of her attire.
When Emily bent over to show off the full length of her dress, she accidentally revealed her pink lace bra to her adoring fans.
She accessorized her light dress with several silver rings and bracelets.
The blonde actress's beachy waves frame her face beautifully.
Emily completed her appearance with a full face of beautiful makeup, emphasizing her young glow with a touch of blush on her cheekbones and a small dusting of bronzer.
Recent photos of Emily Atack show off her youthful beauty as she models hip streetwear.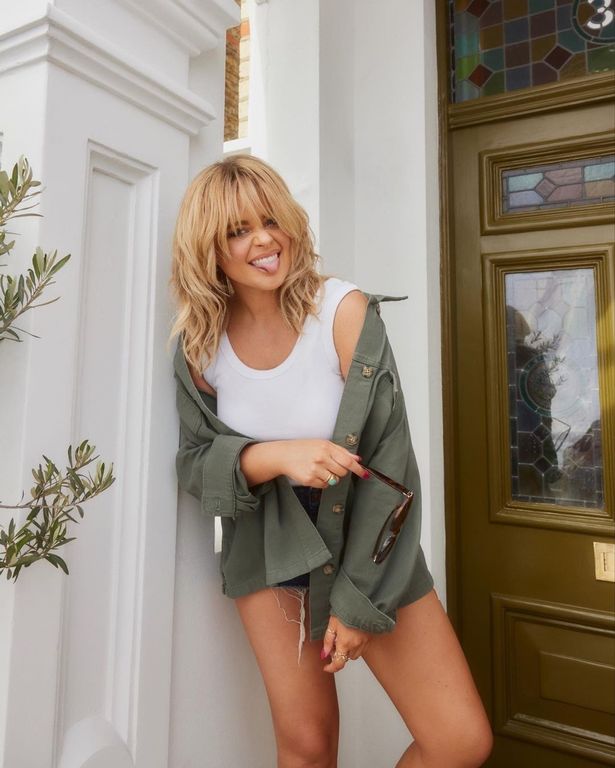 Emily was caught by the front entrance wearing denim hotpants, a white vest, and a loose-fitting top.
The actress and reality star was seen filming a commercial for New Look, where she was just announced as a "superstar ambassador."
Someone said that she resembled Goldie Hawn because of her enormous, 1970s-style haircut.
So far, the photographs have been liked by almost 10,000 people!
Read next : 
About Emily Atack : 
Emily Jane Atack (born 18 December 1989) is an English actress, comedian, and television personality. She is best known for playing Charlotte Hinchcliffe on the E4 comedy series The Inbetweeners, and for her roles in Keith Lemon shows, such as Lemon La Vida Loca, The Keith Lemon Sketch Show, and The Keith & Paddy Picture Show.
She appeared on Dancing on Ice for the fifth season in 2010. She won the eighteenth season of I'm a Celebrity…Get Me Out of Here! in 2018, and co-presented the final series of the spinoff show, I'm a Celebrity: Extra Camp in 2019. She has been starring in a comedy series called Emily Atack Show since 2020.